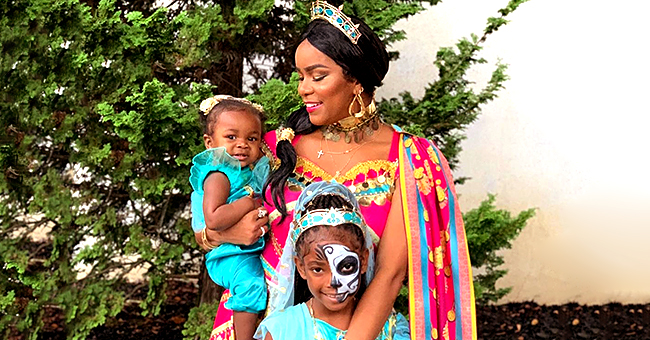 Instagram/letoyaluckett/
LeToya Luckett & Her Daughters Dressed as Princess Jasmine for Halloween
LeToya Luckett just celebrated her daughter Gianna's first Halloween with a magical costume, and she made sure to include her "daughter-in-love" Madison as well.
The former Destiny's Child singer joined the vast array of celebrities that took to Instagram to share their families' costumes for the spooky season.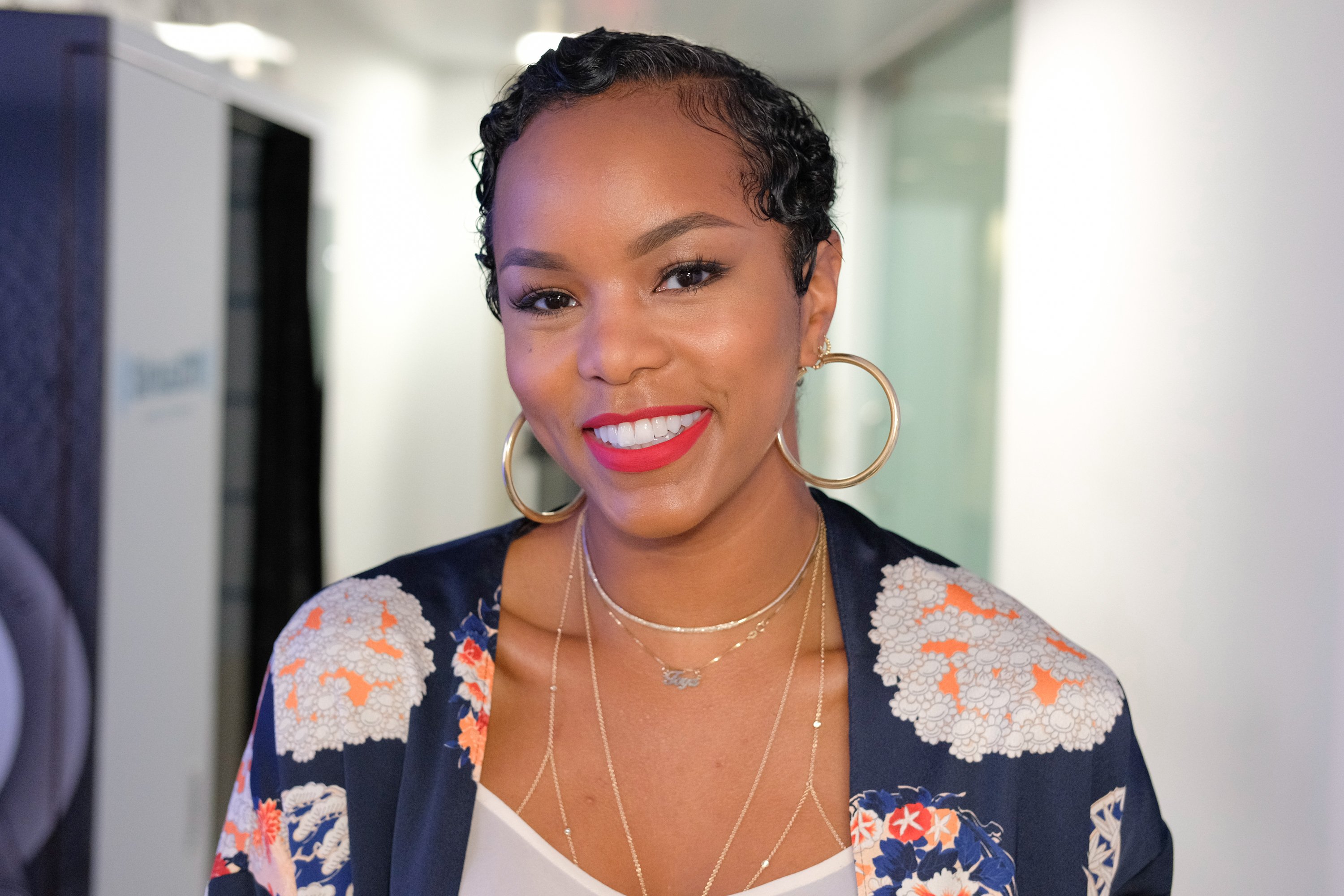 LeToya Luckett visits SiriusXM Studios on April 19, 2017 in New York City | Photo: GettyImages
While many stars made group costumes following the same theme but letting individuality shine, Luckett chose to match with her daughters, as they all dressed like Princess Jasmine from Disney's "Aladdin."
Still, each costume had its own unique touch.
Like mother, like daughters
LeToya looked gorgeous, wearing a pink version of the costume, which featured long sleeves and golden details. She completed the look with a crown, golden earrings, and a matching necklace.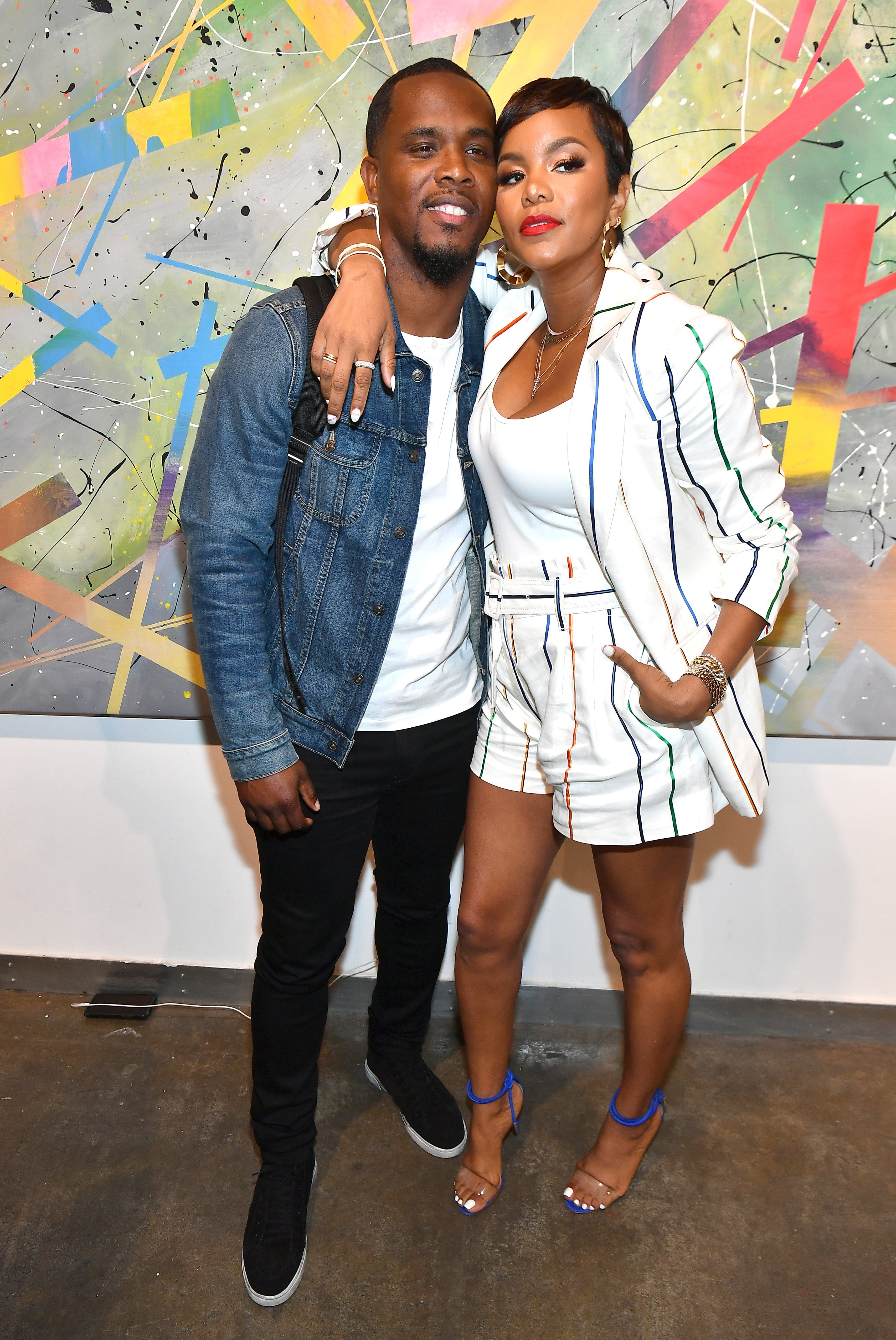 Tommicus Walker and LeToya Luckett Walker attend 2019 Black Love Summit at Mason Fine Art Gallery on July 20, 2019 | Photo: GettyImages
Little Madison, the daughter of LeToya's husband Tommicus Walker, was perhaps the most closes to the original Disney cartoon's costume.
The girl, born on January 4, 2019, has brought nothing but light and happiness into her parents' and half-sister's lives.
She rocked Jasmine's blue costume with golden embroidery, a matching crown and a veil that fell down her back. Madison also had some black and white face paint in the shape of a skull, adding her own spooky touch to the outfit.
Last but not least, 10-month-old Gianna looked adorable wearing a blue costume with tulle sleeves and a pair of golden hair ties instead of a crown.
"Just waiting on our magic carpet #PrincessJasmine," LeToya captioned the picture.
Fans' reactions
Fans of the "T.I & Tiny: Friends and Family Hustle" star took over the comment section to gush about the gorgeous trio.
"Y'all look marvelous," wrote one user.
"Amazingly beautiful Queen," added another fan. "Adorable picture."
A third user took the chance to compliment Luckett on her parenting skills, saying:
"I love how loving and protective you are of both your daughter's. It shows big time... that's dope."
Baby Gianna melts hearts
Just a few days earlier, LeToya also shared a cute photo of Gianna rocking a unicorn costume, effectively melting hearts all over social media.
The little girl has taken front and center on all of her mom's social media accounts, often showing off her best diva attitude, and reaching new milestones like crawling while fans cheer on her.
The girl, born on January 4, 2019, has brought nothing but light and happiness into her parents' and half-sister's lives.
Last Mother's Day, Luckett dedicated a beautiful message to her daughter on Instagram, calling Gianna a true gift and saying that it's an honor to be her mommy.
"I have a deep agape love for you like nothing I've EVER felt before," LeToya added. And continued:
"Everything about your sweet spirit is beautiful. You have taught me patience & made me look at life in a different light. This Mother's Day is my 1st of many, and I feel blessed beyond measure to be the one who God chose to bring you into this world."
As for Madison, Luckett says she calls the girl her "daughter in love," and she's her "mommy in love."
"She's a sweetheart, and she's very vocal about her feelings," Luckett said of the 6-year-old girl.
Please fill in your e-mail so we can share with you our top stories!