Snoop Dogg Melts Hearts with New Photo of His Adorable Granddaughter on a Sofa
Snoop Dogg can't stop gushing about his youngest granddaughter, Lulu, and he took to Instagram to share an adorable pic of the infant that melted his fans' hearts.
The "Gin & Juice" rapper is a proud father of three children from his long-lasting marriage to Shante Broadus. They share daughter Cori, and sons Corde and Cordell.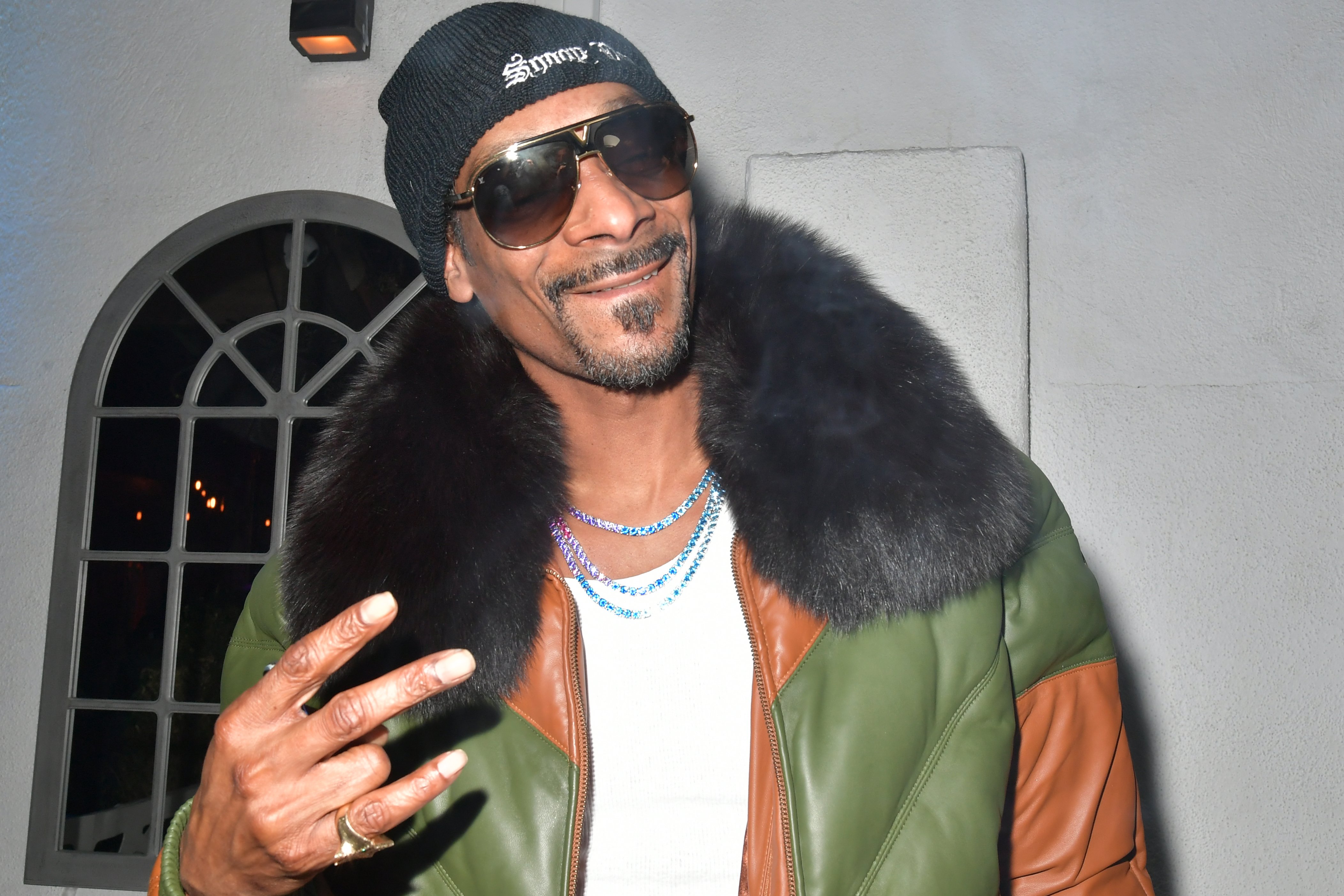 Grandpa Snoop
The Broadus boys have already made Snoop a grandfather three times, and the 48-year-old star couldn't be happier of sharing his adorable brood with fans on social media.
Over the weekend, Snoop posted a photo of his youngest granddaughter resting on a sofa and giggling in delight to the camera.
Little Lulu looked adorable in a pink t-shirt with a floral print, denim shorts, and a blue headband with a bow while she played with a toy cat.
"Grandpas. Cc." Snoop captioned the pic, adding a series of hearts, flowers, and fire emojis.
Fans' reactions
Fans were quick to fill the comment section with praises for the baby girl, and also for Snoop for being such a fond grandpa.
"Grand Daddy Snoop. We see you, much love," wrote one user.
While another added, "She is a little cutie pie, you are a PROUD GRANDPA. This is your best life, enjoy it, man."
And a third one pointed out:
"Imagine having @snoopdogg as your Granddad, how cool would that be."
Cordell's firstborn is already a star
Lulu is the first daughter of Snoop's son Cordell and his model girlfriend, Phia Barragan.
The young couple first announced Phia's pregnancy in January 2019, when her baby bump was already quite big.
They shared some more pics during the last months of pregnancy, but kept the baby's birth away from social media, not bothering to announce the date of her name for that matter.
Sadly, just a few months after celebrating Lulu's arrival, the Broadus family faced tragedy.
Still, now that the girl is some months old, her parents have started to share her with the world.
Phia, in particular, has posted a series of adorable photos that show Lulu living her best life and being surrounded by pure joy and love.
The pics have already turned the baby into an Instagram star, as fans can't get enough of her cuteness.
"My baby girl, you are my sun, stars, and moon," Barragan captioned a lovely shot of Lulu. Adding:
"I've never felt a love so pure. I know whatever we go through, it's going to be a great Journey. I love you, my Journey."
Sad news for the family
Sadly, just a few months after celebrating Lulu's arrival, the Broadus family faced tragedy when Kai, the son of Corde Broadus and girlfriend Soraya Love passed away after ten days of being born.
Although Corde didn't share the cause of death, he thanked fans for their condolences and assured everyone he was at peace with the situation, writing:
"I think we missed the biggest lesson. My son did all he needed to do in his ten days here on earth. He has now graduated and continuing to do work."
Corde and Soraya also share daughter Elleven, and he's also the father of son Zion from a past relationship with Jessica Kyzer.