Diddy's Grown Sons Honor Their Dad with Loving Tributes for His 50th Birthday
Sean "Diddy" Combs turned the big 5-0 on November 4, and his three sons paid loving tributes to their dad with heartwarming photos and videos on social media.
Diddy has a blended family, but it has always been apparent that the entire clan gets along just fine. The hip-hop mogul's birthday was another occasion.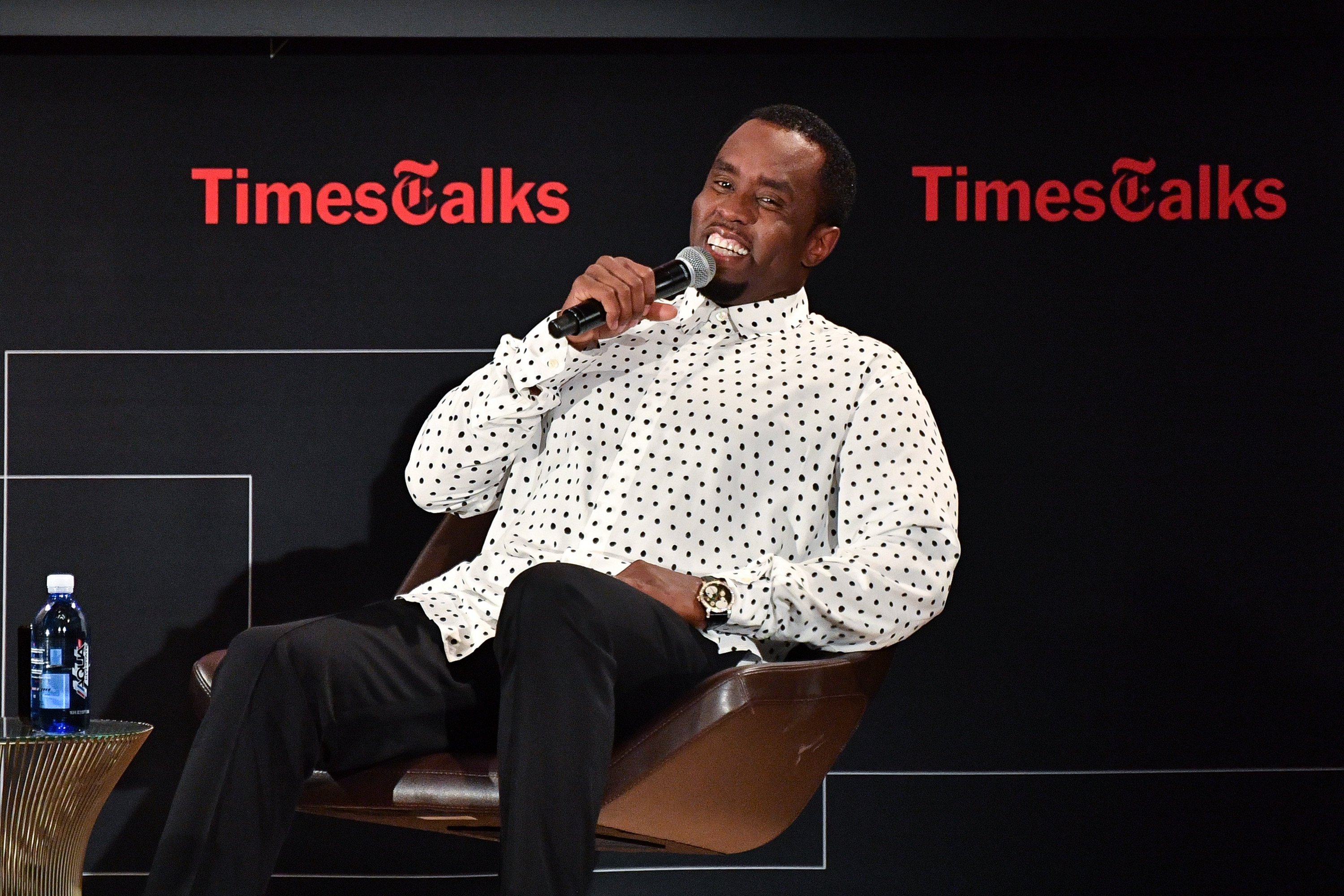 Diddy's son, Justin Combs, led the tribute train with a series of throwback pics with the rapper. One of the adorable shots shows the father-son duo in the bathtub while another showed Diddy lifting a much-younger Justin onto his shoulders at the latter's football game.
Diddy has always been a doting dad and became even more so after the untimely death of Kim last November.
"Happy glo day to da (G.O.A.T)," the 25-year-old wrote. "Thank you for the blueprint & legacy you laid out for us to follow!"
He continued:
"Thank you for the constant motivation and showing me the importance of dreaming, & the power of believing & speaking things into existence! U are the flyest father in the world! ((no [cap])) half way to 100 lets go!!!! love you."
Justin, 25, is Diddy's son with former girlfriend Misa Hylton. The young man played college football during his time at UCLA, and Diddy was always a constant figure at his games. 
The proud dad was also present in 2016 when Justin became the first member of the Combs family to graduate college. Diddy shared photos and videos from the graduation ceremony, including one with Misa.
Quincy Brown, 28, also took to Instagram to pay tribute to his dad. Quincy is the biological son of Diddy's late ex-girlfriend, Kim Porter, and producer Al B. Sure, but was raised by Diddy, who he also considers as a father.
Alongside a cartoon illustration featuring Diddy and all six of his children, the "Holiday Calendar" star penned:
"What you showed us can't be taught & what you gave us can't be bought! Thank you for leading the way. Love you so much! It's halftime! Happy Birthday pops!"
Despite having famous parents, Quincy is fast making a name for himself in the entertainment industry. Not only does he have several acting credits, but he also released an R&B EP "This Is For You," in 2017.
21-year-old Christian Combs, Diddy's only biological son with the late Kim, also commemorated his dad's birthday with a hilarious video.
"Happy birthday to my pops!!" Christian gushed, alongside a clip of the duo in a dance-off. "Aka, my hero, my twin! I love you."
Christian, who is the spitting image of his famous dad, also seems to be the one most like him. Christian is an aspiring rapper who performs under the name "King Combs," and per Hollywood Life, he got signed to Diddy's Bad Boy Records label in 2016.
Besides his sons, Diddy also has three daughters; 12-year-old twins Jessie and D'Lila with Kim, and Chance, 13, with ex Sarah Chapman. Diddy has always been a doting dad and became even more so after the untimely death of Kim last November.
Happy birthday, Diddy!