Buddy Valastro of Food Network's 'Cake Boss' Has Been Married for 19 Years to Wife Lisa - Here's a Look at Their Love Story
"Cake Boss" star Buddy Valastro has a love story that is as sweet as the delicious desserts he so expertly bakes. He has been married to the love of his life, Lisa Valastro, for 19 years now.
Buddy Valastro and his wife Lisa's enduring relationship is enviable on many levels. Not only are they husband and wife, but they are also each other's best friends. 
The lovebirds share four wonderful children, Sofia, Buddy Jr., Marco, and Carlo.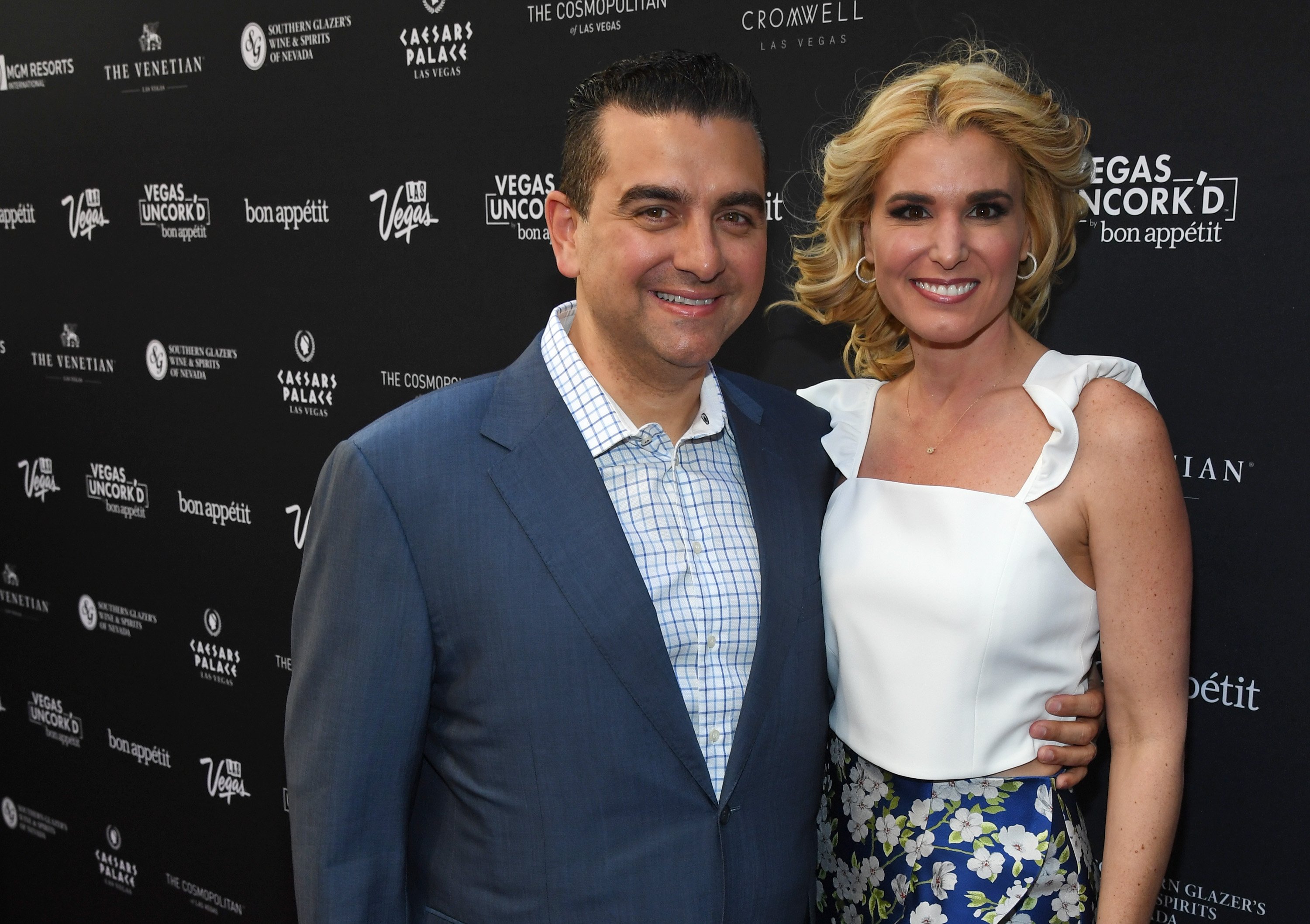 THEIR LOVE STORY
In an interview with Closer Weekly, the pro baker shared that the secret to his happy marriage is "lots of cake." 
"You would never tell by looking at my wife because she's skinny but she eats cake all the time."
According to Buddy, his wife's favorite cake is the chocolate cake with chocolate mousse, chocolate ganache, and fresh raspberries that he made for their 2001 wedding. 
Fans know that Buddy and his wife are perfect together, but they might not know the story of how they first hit it off. 
THE INSTANT CHEMISTRY
The pair still argue over who made the first move, but what many of their followers know for sure is that they met through family. 
As Delish accounts, Buddy's second cousin, who was also his neighbor, was Lisa's best friend. The girls would watch Buddy and his friends from his cousin's bedroom window. 
Lisa and Buddy really got to know each other when they wound up at a club one time. By then, Lisa as 19 and Buddy was 22. Sparks flew between them and they decided to see each other. 
Two years later, the couple got married and had three kids until 2011. Bussy had his own show by then and they were a happy family. Their fourth child was born shortly after 2011. 
KEEPING THE SPARK ALIVE WITH FOOD
With Buddy's fame came the need for him to spend much time outside his home. Lisa was stressed out because she had to share her husband's time with a plethora of people, but Buddy had a solution for it.
"Every night, we have dinner as a family. We sit down and we talk and we eat."
According to Buddy, food brings families together. "Those meals, that family time, are times we'll never forget," he added.  
Buddy has not let his busy life come in the way of his family time. He takes pride in his beautiful family and believes that it is his biggest accomplishment.