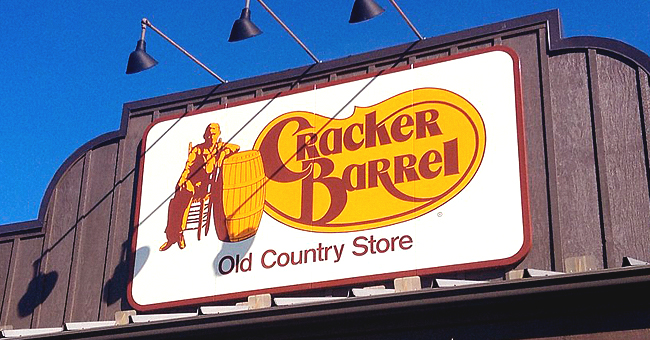 flickr
Cracker Barrel Is Selling Prepared Thanksgiving Dinners for Just $13 per Person

To celebrate the holiday season that is fast approaching, Cracker Barrel will now sell a whole Thanksgiving meal for a little over 10 dollars!
Thanks to the new offer, customers can quickly get "heat and serve" Thanksgiving meals. The package will include two oven-roasted turkey breasts, cornbread dressing, turkey gravy, cranberry relish, choice of 3 countrysides (each serves 10), sweet yeast rolls, pies, and many more others!
Cracker Barrel Old Country store | Source: Flickr
Customers are also given a choice of picking three sides from a menu of great variety. The options include green bean casserole, green beans, fried apples, cornbread dressing, hash browns, sweet potato casserole, macaroni and cheese, mashed potatoes, carrots, and corn.
Customers can pick any of these up from a local restaurant, refrigerate them, and prepare them in less than two hours. Also, Thanksgiving turkey dinners, which would originally take hours, and even days, of preparation, will be made available for sale in the restaurant.
There is something for everyone, including packages for people who come in smaller groups, or who just want to cook elements of the meals themselves.
Cracker Barrel also offers smaller Homestyle Turkey n' Dressing Family meal, which feeds up to six people and sells for $79.99. It comes with turkey, gravy, a sample of ham, three sides, cranberry relish, and a choice between biscuits, corn muffins, or sourdough bread.
The famous restaurant chain is offering these prepared Thanksgiving meals from between November 23 and December 1. Aside from the ease that comes with making the delicacies for consumption, they come at surprisingly low prices!
The Heat n' Serve Holiday Family Meal To-Go serves ten people and costs $129.99, which comes out to a little more than $13 per person.
Payment is required at the time of order, and 24-hour notice is required for orders. The requests can be made via their website, Crackerbarrel.com.
Note that the holiday season is the busiest time of the year for Cracker Barrel, so making an order as soon as possible is always advisable.
The restaurant chain was established in 1969 and has since grown to become one of the most widely acclaimed in the country. It is very surprising to find that the business was initially set up to be a gas station!
Cracker Barrel founder Dan Evins was a gasoline man, not a chef! The Cracker Barrel restaurant was initially adjoined to the fuel station to attract more customers who longed for a feel of country dining.
Please fill in your e-mail so we can share with you our top stories!