Kenya Moore of RHOA Reunites with Estranged Husband Marc Daly to Celebrate Daughter Brooklyn's 1st Birthday
Almost two months after announcing their split, Kenya Moore and estranged husband Marc Daly reunited for a very special occasion: their daughter's 1st birthday party. The pair hasn't filed for divorce yet, and Moore says she's hoping for a reconciliation.
"Real Housewives of Atlanta" star Kenya Moore looks delighted to be back in the company of her husband of two years, Marc Daly, as they reunited on November 3 in New York.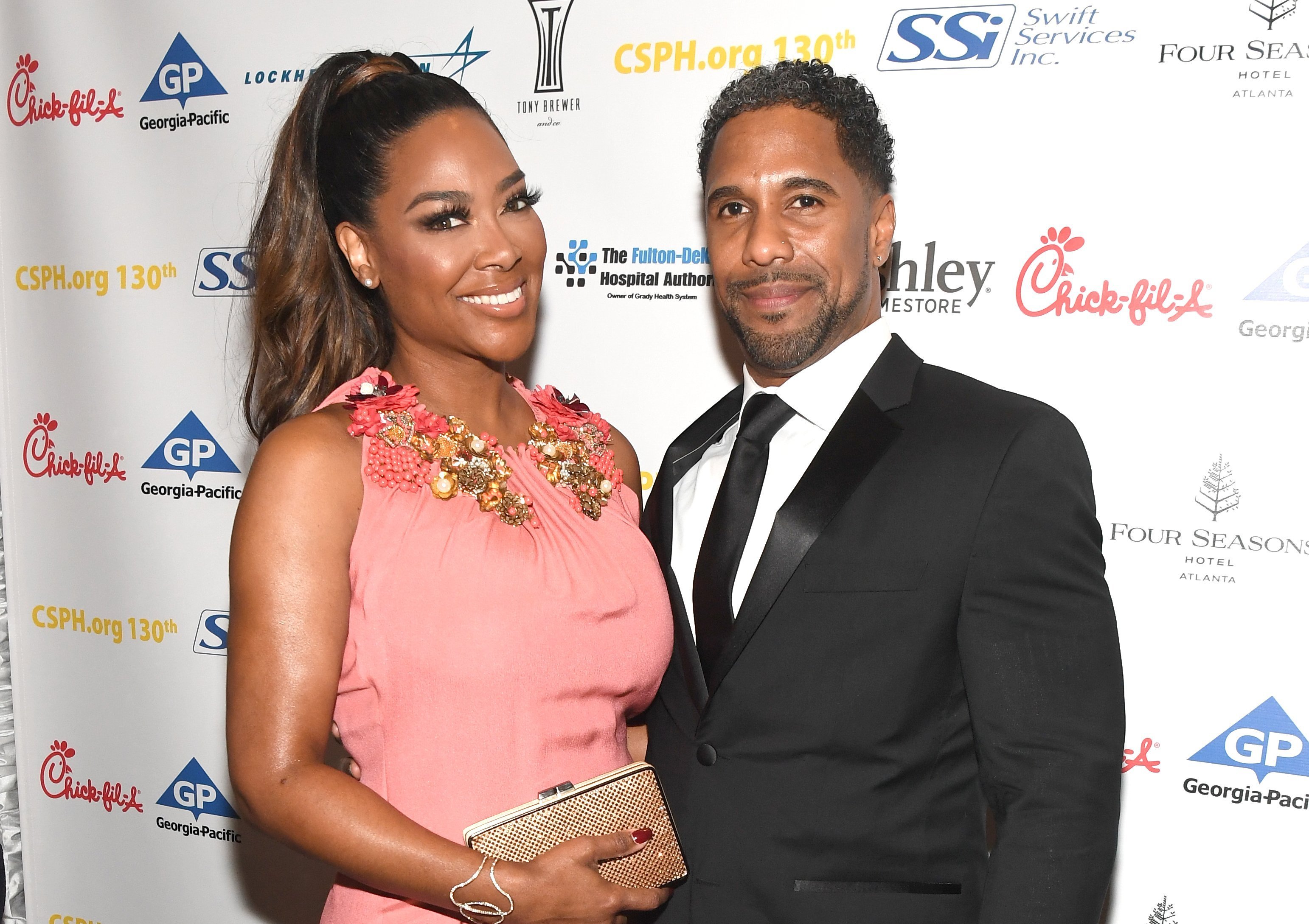 A family celebration
The former pageant queen took to Instagram to share an adorable family pic alongside Daly and their daughter Brooklyn Doris, who was the center of attention celebrating her 1st birthday.
In the pic, baby Brooklyn looked adorable sitting on her mama's lap and wearing a white top and matching leggings with a red tulle skirt and a "1st birthday" sash.
Moore, on the other hand, added a fun touch to the picture, rocking a hat made with balloons, animal print top, and matching brown pants. Daly kept it simple with jeans, a blue top and matching vest, and a black cap.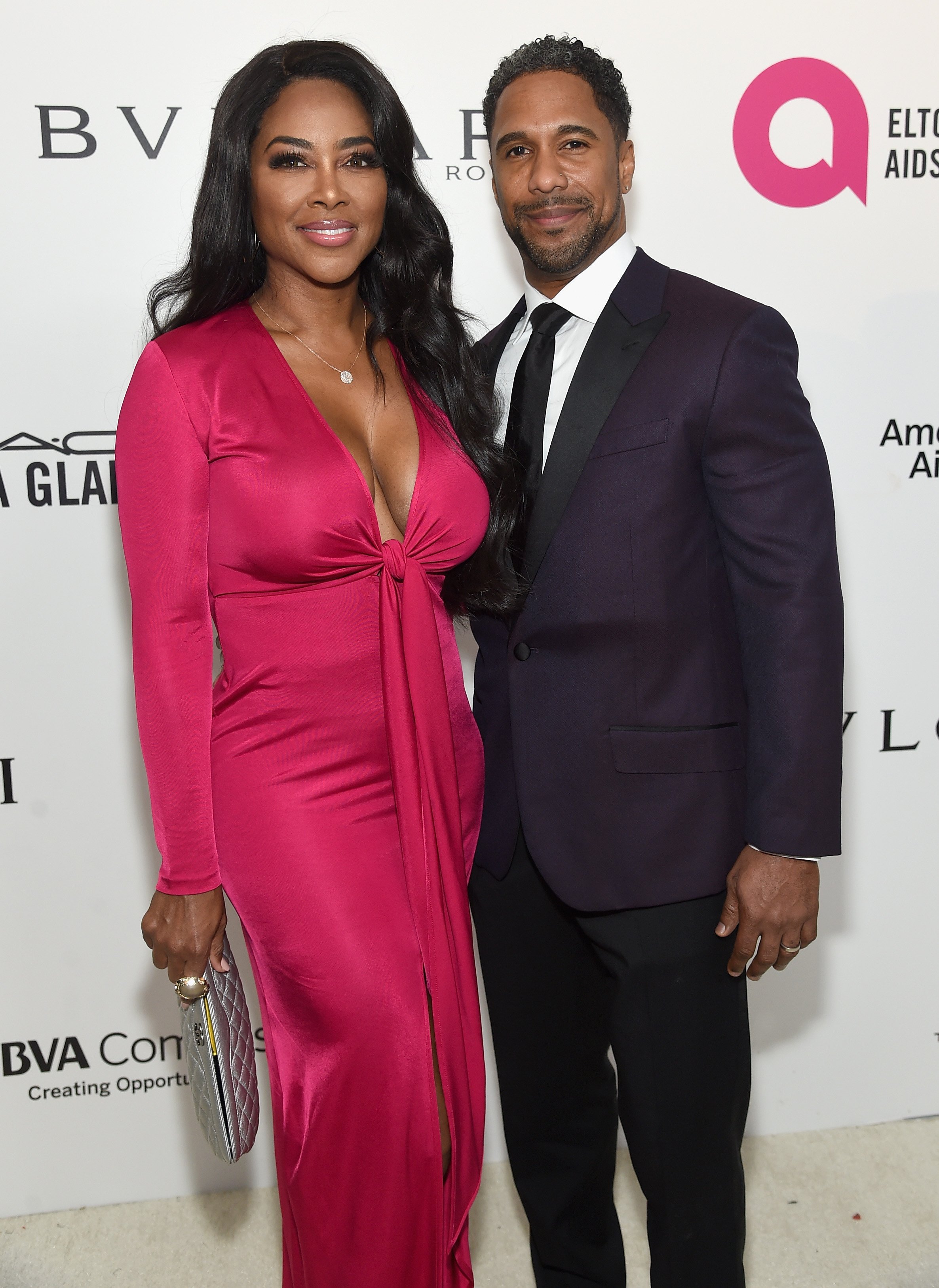 Although the couple is currently not romantically together, they made sure to flash their brightest smiles for the photo, creating good memories for their daughter to look back in the future.
"Happy Birthday @thebrooklyndaly," Moore captioned the post. "Your mommy and daddy love you beyond any words."
And continued:
"You are light of my life, my whole world, and my future. God blessed my existence with you and daddy. Thank you for choosing us to be your parents."
Fans' react to seen Kenya, and Marc reunited
Fans of the "gone with the wind fabulous" star took over the comment section to gush about seeing the family back together, even if it was only for one day.
"Beautiful family!! God blessed you and your husband with this beautiful, healthy gorgeous baby girl," wrote one user.
And another added,
"Love this!!! I hope y'all can work this out. Rooting for y'all."
And a third one agreed:
"Haters may hate, but love peace and light always win! We stand by you, ALWAYS! May God bless your family."
Not divorce on the works…yet
Moore and Daly, who tied the knot in a private ceremony in St. Lucia beach in June 2017, first announced their separation with statements provided back to back to several news outlets last September.
"Due to recent and ongoing circumstances, I can no longer continue in the marriage," Moore stated at the time. "My sole concern and focus is and will always be my daughter, Brooklyn, my miracle baby."
Daly, on the other hand, asked fans and media to respect his and Kenya's privacy while going through such a delicate situation.
"I'd feel more comfortable calling it quits if I knew I'd tried everything and it still didn't work. And we definitely didn't do everything we could have done to save our relationship."
He also added that Brooklyn has two loving parents and that he will "cherish our family's good times together and will continue to co-parent in a loving way."
Although Moore initially said she was divorcing Daly, last week she retracted her words in conversation with People magazine, revealing that there's not a divorce underway yet and that she hopes she and Mark can fix their marriage.
Hoping for the best but expecting the worst
"I didn't get married to quit," Moore told the publication. "I love my husband. I don't doubt that he loves me. Let me be clear, I took my vows seriously."
Moore says she believes in trying everything before walking away, but admits she doesn't feel Marc shares her thoughts, as she explained:
"Marc doesn't seem to be there. I'd feel more comfortable calling it quits if I knew I'd tried everything and it still didn't work. And we definitely didn't do everything we could have done to save our relationship."
Kenya also recently revealed on Andy Cohen's "Watch What Happens Live" that she and Marc didn't sign a prenuptial agreement because they're both successful.
The reality star doesn't think her husband will come for her money, but for now, time will tell.