Steve Harvey's Grandson BJ Is Too Cute as He Posed in 'Black Panther' Costume in Precious Pics
Steve Harvey's grandson is one cute boy in a "Black Panther" costume, as seen in new pictures shared on his social media account.
Cuteness overload! Steve Harvey's grandson, BJ, looked cute and adorable in pictures shared to his Instagram account.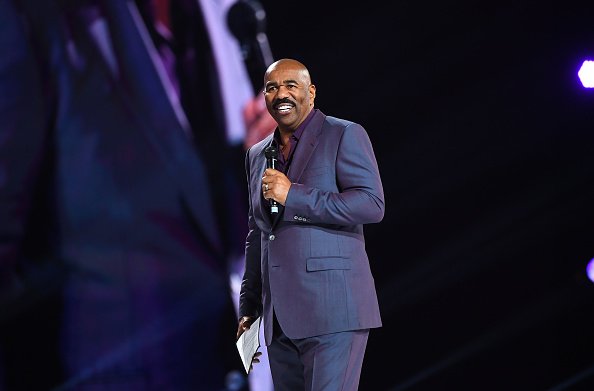 The little boy, dressed in a "Black Panther" costume smiled for the camera with his arms wrapped around himself in one of the snaps.
FOR THE LOVE OF SUPERHEROES
The photos got taken before Halloween, and in the caption, the little boy asked his followers if the costume is perfect for the occasion,
"I'm [definitely] gonna be a superhero. I just haven't decided on [which] one yet."
BJ, whose full name is Benjamin Troy Raymond II, is the son of Harvey's daughter, Karli Harvey, and her husband, Benjamin Raymond. 
The little boy is one out of the five grandchildren, the "Steve Harvey Show" host has, and a January Instagram post showed that the comedian despite his work commitments finds time to hang out with his grandkids.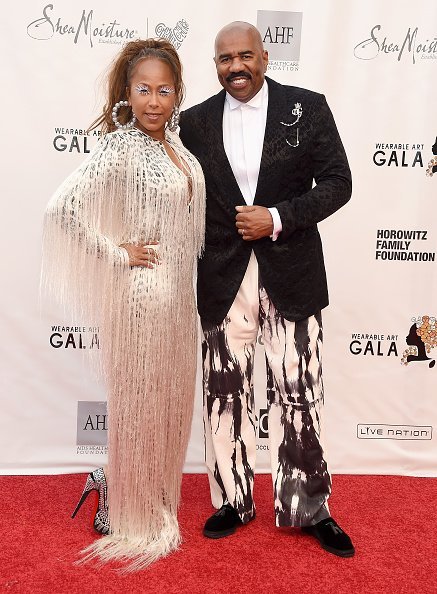 AN UNHAPPY GRANDFATHER
The video post, which got shared by "The Steve Harvey Morning Show," showed the comedian teaching BJ how to ride a scooter.
He showed his grandson how to guide the scooter, and when to put and take his feet off the paddle. 
The image portrayed the comedian as a hands-on grandfather, which Harvey himself said he's not in a December interview with Ellen DeGeneres.
"My grandkids, they test me all the time. I'm not as happy as most grandparents are. I don't really get it."
He went on to explain that his wife, Marjorie Harvey, loves being a grandparent, and lamented the fact that his children take advantage of it to drop their children at his home and leave them there for an entire day or longer. 
NOT HOW IT IS SUPPOSED TO WORK
The comedian added that he wants to be an empty nester, and spend time with his wife now that his children are grown up, he always tells Marjorie,
"That's not how this is supposed to work. They are supposed to come over, and then go home."
While Harvey's grandchildren will continue to interrupt his life, he is currently enjoying some "alone time" with his wife.
The two traveled to the United Arab Emirates, and a photo from the trip showed them dressed in Middle Eastern attire. 
The comedian is enjoying his time away, but with the holiday season around the corner, he is sure to have his grandchildren with him upon his return.