Eva Marcille of RHOA Slams Ex Kevin McCall on 'The Real' after His Recent Arrest
Eva Marcille calls out her ex-boyfriend Kevin McCall on "The Real" after he was arrested yet again. Speaking about the incident, he shares that her "crazy" ex got into a fight with police at a courthouse which led to his arrest. 
While talking to the women on "The Real," Marcille unapologetically opened up about what exactly happened during Kevin McCall's recent arrest, which happened during a court hearing that her ex-boyfriend filed against her. 
"He's crazy, like I've told the world a million times."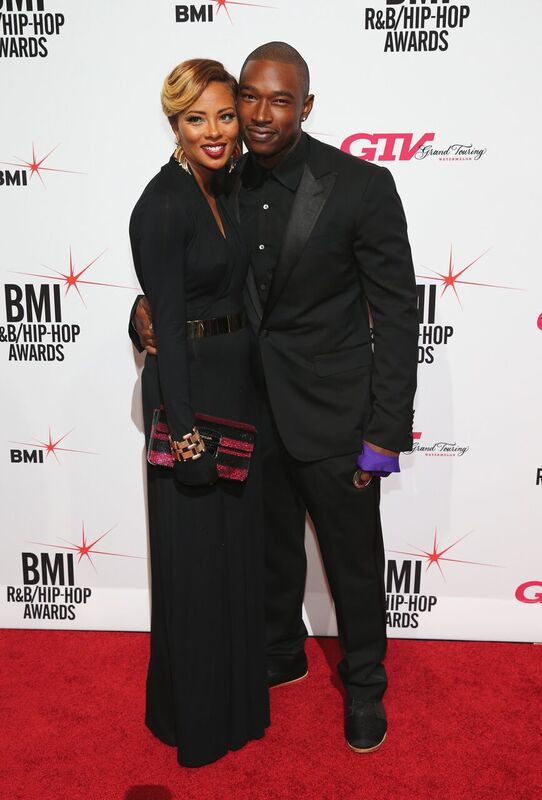 Heading to Court against Eva
According to Marcille, McCall filed a suit against her for child support, which baffles her because he's never given a cent for their child and she's raised their child through the years. She adds that after she changed her daughter's last name to Sterling, McCall also filed a case to reverse the change. 
"My husband is an attorney — Michael Sterling — and he was going to court on my behalf, and I guess while [McCall] was going into court, he got into a fight with security because he's crazy, like I've told the world a million times, and got arrested, and apparently has some cases that were pending already."
An Added Court Case for McCall
Unfortunately for McCall, this new arrest could lead to more charges being filed against him, as he already has a few pending cases for domestic violence. Eva explained:
"He's on probation for domestic violence against someone else, and so that case is in a few months, and now he's being detained for something else." 
McCall's Run-Ins with the Law
Kevin McCall has had multiple run-ins with the law this year, as he was charged with domestic violence back in September for a case that happened in January 2019. For that, he received a one-year prison sentence. 
Now that he was arrested for a separate case, his prison sentence might have to be extended if the judge rules it to be necessary. 
His arrest will make it a lot more difficult for McCall to receive custody of his child with Eva Marcille, especially now that her little one is under the protection of Eva's husband, Michael Sterling.