Kenya Moore Tells Wendy Williams That Kandi Burruss Makes the Most Money on RHOA
Kenya Moore appeared on a recent "Wendy Williams Show" episode, where she reveals that it's no longer NeNe Leakes who is the highest-paid housewife on "Real Housewives of Atlanta." As far as money is concerned, the "queen" of the franchise is now Kandi Burruss. 
If tenure is considered in how much a housewife gets on "RHOA," it may be assumed that NeNe Leakes is the highest-paid as she's been there since the beginning of the show. 
Now that Kenya Moore is back as a housewife after taking a break to give birth to her first and only child, Wendy asks if she's after her arch-nemesis NeNe Leakes' paycheck now that she was given a staple role on the show.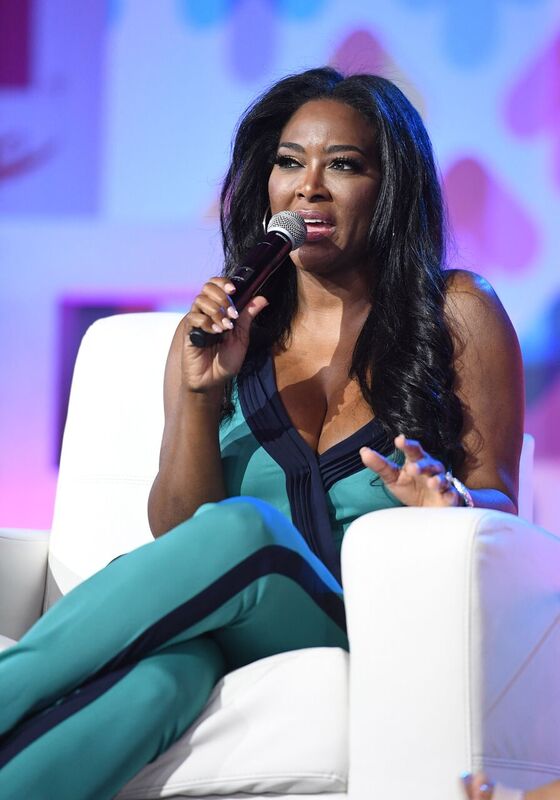 Kandi is the Biggest Earner on "RHOA"
According to Kenya, it's not Leakes who gets the biggest paycheck, but Kandi. She clarifies that if she was coming for anyone, it'd be Kandi. 
"That's not true. Kandi makes the most money, okay? So, if I was coming for anybody's purse and bag, it would be Kandi's."
Comparing the Tenures of NeNe and Kandi
Considering what Kenya said, Burruss comes second to Leakes in terms of the longest-running cast member, as she joined the show's second season. However, if one counts Leakes' "RHOA" break in season 8, then she and Burruss have an equal amount of seasons as a regular. 
On another interview, this time with Bravo's very own Andy Cohen, Kenya reveals that there is no chance for her and Leakes to be friends again. 
No Chance of Reconciliation
When a viewer called in to ask if they'll get to see Moore and Leakes "in a better place this year," she bluntly said: 
"The answer about Nene is 'absolutely not.' I think she's pretty much dead to me. When someone tries to spit on you, I think they're not ever gonna be friends with you."
The Best is Yet to Come
Moore suggests that Leakes is very threatened and bothered with her presence as she never wants her around, so it's clear that there's no reconciliation to happen between the two of them in the near future. 
It's been an interesting season so far in the 12th season of "Real Housewives of Atlanta," but things are about to get steamier as they have yet to air the alleged altercation between Moore and Leakes which happened during a cast trip to Greece.