Mariah Carey Gets Holiday-Ready, Posts Unreleased 'All I Want for Christmas Is You' Footage
With Halloween out of the way, it's officially Christmas season for Mariah Carey, who released some "All I Want For Christmas Is You" footage in anticipation of her favorite holiday. 
It's Christmas time for Mariah Carey, who decided to release some unreleased clips of her enjoying a couple of winter activities, such as decorating her Christmas tree, making snow angels, dancing with Santa, and eating Christmas cookies to her famous hit.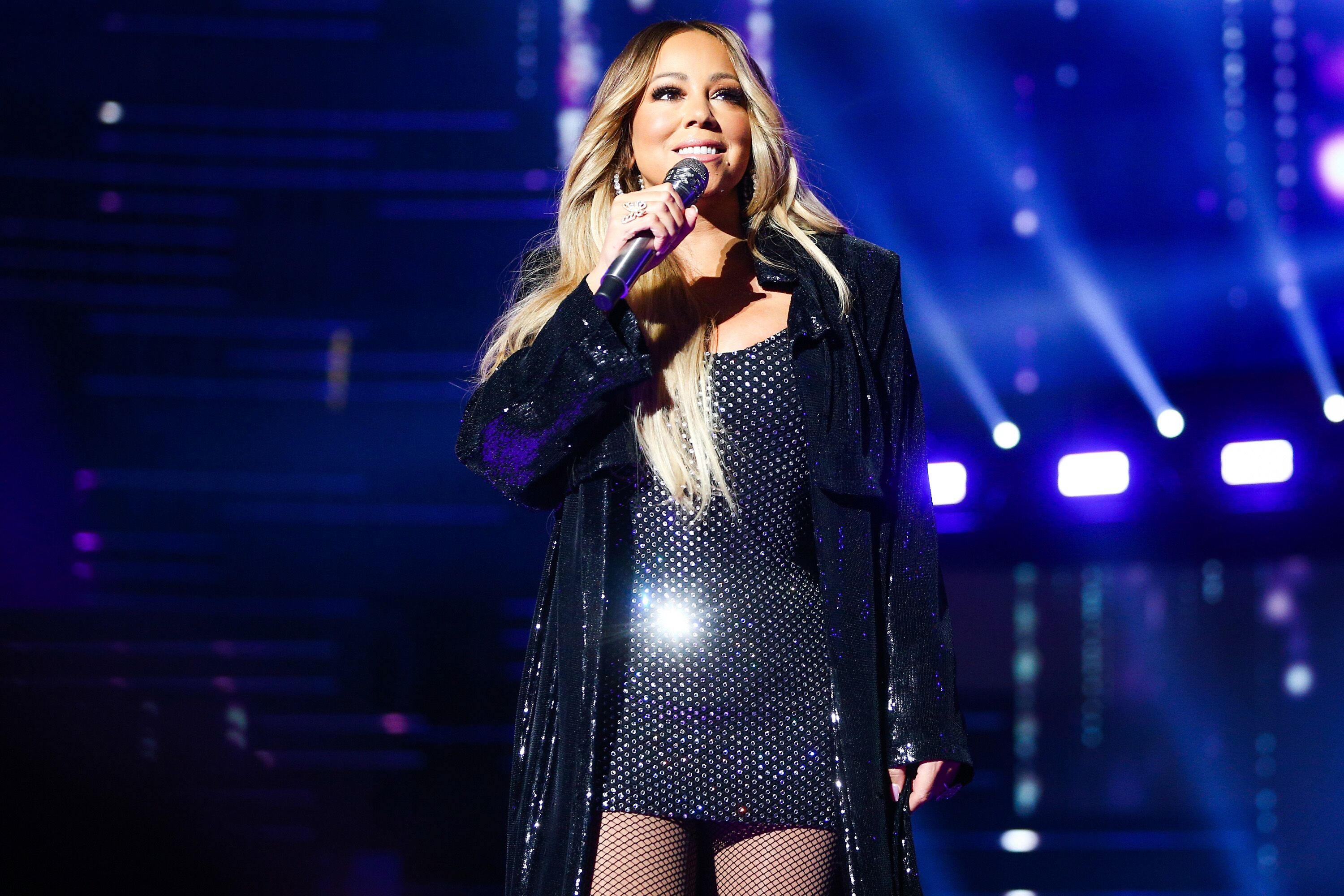 The Song's 25th Anniversary Special
Her Christmas jingle, "All I Want For Christmas Is You," celebrates its 25th anniversary this year, which explains the sudden release of a new music video for the tune. 
Sharing her new work to her millions of followers, Carey tweeted: "Kicking off the festivities with a brand new video cut for "All I Want For Christmas Is You (Unreleased Bideo Footage) hope you like it!!!"
Transitioning from Halloween to Christmas
In another hilarious clip, Mariah showed herself magically transforming from falling asleep wearing her rockstar Halloween costume to waking up in red and white snowflake pajamas as Santa called. 
Now that her hit track is celebrating its 25th anniversary, Carey shared the reason behind the song. 
"I was going over all the things I think about at Christmas time that make me happy and how to turn it around and make it into a love song."
Breaking news ❄️ pic.twitter.com/PBwOYLRpJK

— Mariah Carey (@MariahCarey) November 1, 2019
The Legacy of "All I Want For Christmas"
Little did Mariah know, her love song and its matching music video of herself frolicking in the snow in a Santa suit would add $61 million in her bank account alongside a $516,000 in royalties per year. 
Despite being released more than two decades ago, every Christmas time, "All I Want For Christmas" is one of the highest-streamed songs in the world. In 2018, it set a one-day streaming record of 10.8 million plays on Spotify on Christmas eve alone. 
One of Her Career Highlights
To date, Mariah says that writing "All I Want For Christmas" is one of the best things she's ever done in her career, and that counts for something. 
Congratulations, Mariah!