Duane Chapman Reportedly Reveals He Couldn't Make Himself Go to Hospital after Beth's Death in 'Dog's Most Wanted' Finale
In the season finale for 'Dog's Most Wanted,' Duane 'Dog' Chapman opens up about struggling to go to the hospital after his wife, Beth Chapman lost her battle to throat cancer.
Following a suspense filled and action packed first season of "Dog's Most Wanted," the show comes to an emotional end with the heartbreaking final moments of Beth Chapman's passing.
In the final episode, Duane "Dog" Chapman admits to struggling to see her in the hospital as she took her last breath. Reportedly, he was at home at the time of Beth's passing and doctors notified him with the final call about her condition 
In the episode "Dog" recalls the moments before he rushed Beth to the hospital for the last time. According to PopCulture, leading up to her death she was feeling ill after taking a prescribed steroid pill that only made her feel worse, he explains:
"She was sitting down in the bathroom and all of a sudden she was like, 'I can't breathe. She went straight back and I saw her eyes literally roll back in her head and she fell into my arms."
His daughter Cecily Chapman called 911 to help revive Beth who was unconscious at the time, "Dog" continues:
"All I could think was I have to breathe the life back in her because I told her I wasn't going to let her die."
After a day of being placed in a medically induced coma at the hospital the family had to make the difficult decision of taking her off the machines. 
"Dog" says after taking Beth off life support she still continued to breathe as some patients do, but she took much longer. The doctors commented on how strong she was to still be breathing, to which dog replied, "Duh!"
After the family were asked to go home and rest and would receive an update on Beth, "Dog" recalls the phone call he received saying:
"At 5:30 [the doctor] said she's starting to breathe slow. Then they called me right back and said 'Dog, she stopped breathing. And I'm like, can I make it there in time? I'm 15 minutes away. 'No.' So 5:36, she was pronounced passed away."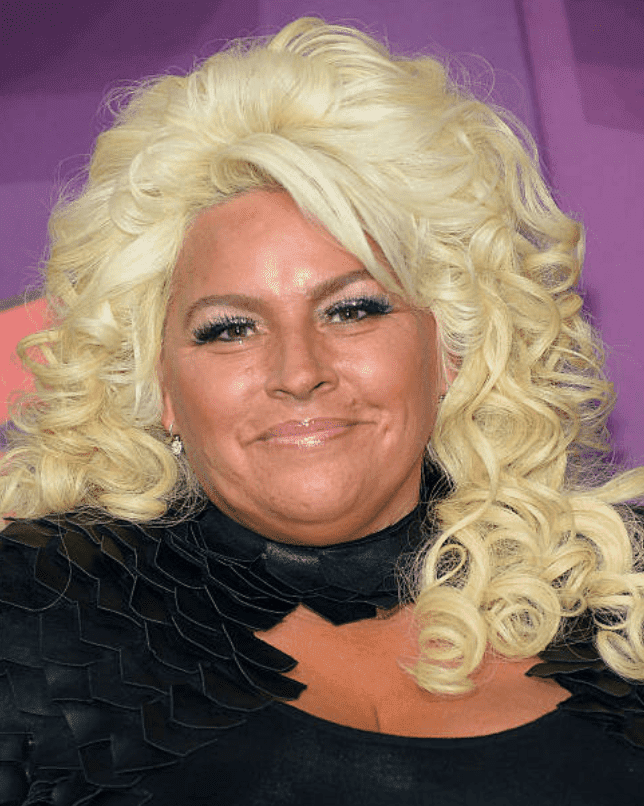 As he mourned her death, "Dog" admits that he could not bring himself to go to the hospital. After a phone call from the hospital asking him to come over, he told them that he didn't want to see her dead and preferred to remember her as she was when she was alive.
"Dog" has mentioned in interviews that after Beth's death he could not take part in the editing of the season and he has hardly watched episodes of "Dogs Most Wanted" because it is too emotional for him.
However, he has started the hashtag #ThisOnesForBeth after each episode to keep her memory alive.