Pierce Brosnan of 'James Bond' Fame Shares Rare Photo of Sons Sean & Dylan and Granddaughter Marley
Irish actor and producer, Pierce Brosnan took to Instagram to show off two of his sons, and his beautiful granddaughter, Marley during a family fun date.
Pierce Brosnan, famous for his role as James Bond, shared a rare family picture on social media featuring two of his sons, Sean and Dylan, accompanied by his granddaughter, Marley.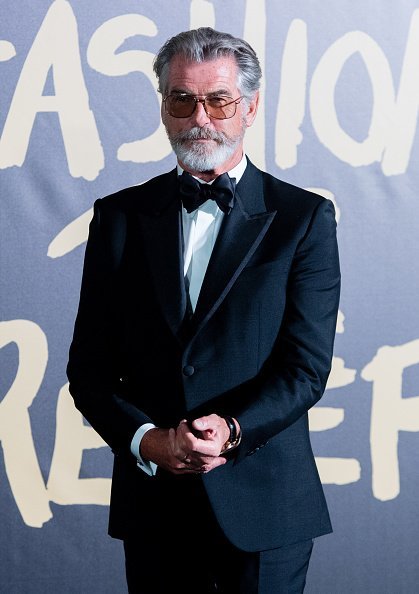 A RARE FAMILY PICTURE
The Irish actor and film producer shared the picture on Instagram on Wednesday, and have since earned over eighty thousand likes. The photo shows Sean Brosnan, 35, dressed in denim jacket and sunshades as he carried his little girl, Marley.
The toddler was a reflection of her granddad in her red jacket worn over denim pants, with her blonde locks held in a ponytail.
Dylan, who is a fashion model, stood beside them, with his lips pursed in a subtle smile as he rocked denim jacket over a red shirt. His shoulder-length hair was let loose, adding a soft edge to his appearance.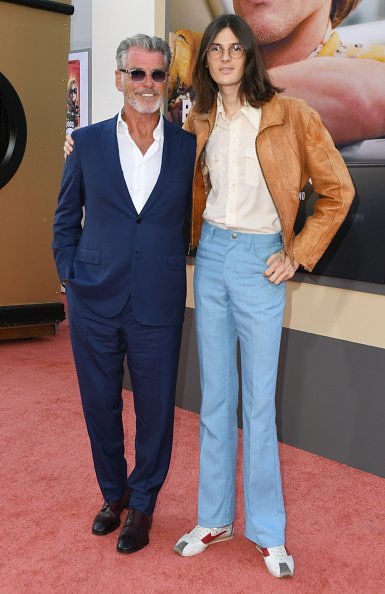 AN UNMISTAKEN FAMILY RESEMBLANCE
The 66-year-old's caption on the post implied the picture was taken during a family time out. It read:
"Marley, Sean, and Dylan… a beautiful day with my granddaughter and my sons."
Following the post, fans flooded the comment section with compliments to the beautiful Irish family. One fan commented:
"Seeing Sean so cool, Dylan, so Poetic and Marley like a shy angel in heaven."
Others were in awe of the captivating resemblance between Sean and Marley, who both looked like the legendary actor. One fan observed:
"The little one looks very much like you."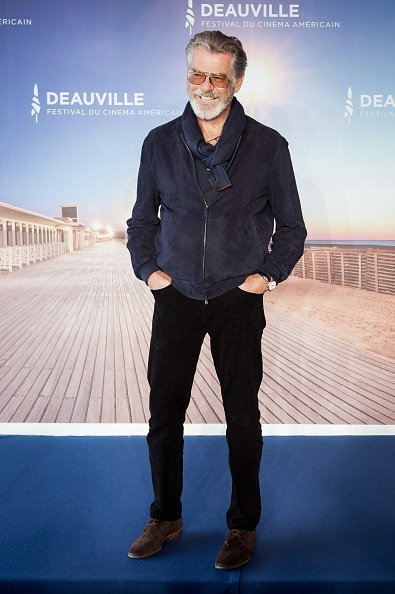 One commented:
"OMG! Your son, Sean looks just like you!"
Another exclaimed:
"I thought Sean was you. Wow!"
WHO IS MARLEY'S MOM?
Marley was born to her famous father, Sean, who is also an actor like his dad and her mom, Sanja Banic, five years ago. The pair got married in 2015 at the Paramount Country Club in New York City.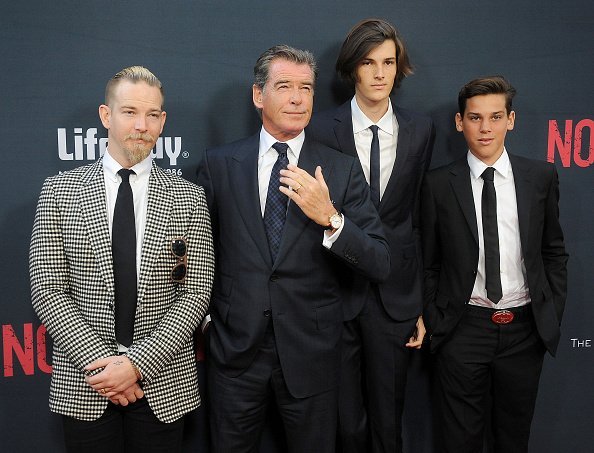 The vow recital was followed with a dinner and cocktail reception with a large number of guests in attendance. The "James Bond" role player was on hand to support his son as he soared into a new phase of his life.
The 66-year old, however, assumed a new role on the big day, playing the parts of both a dad and a mom to Sean, who lost his mom to ovarian cancer when he was only eight.