Andrea Bocelli Is a Doting Husband and Father - Meet His Family
When  Italian opera singer, Andrea Bocelli is not enchanting fans with his voice, he is spending time with his family. He is a doting father and husband.
The multi-talented singer is also a songwriter and record producer. The blind artist, whose blindness was caused by a combination of glaucoma and a soccer accident when he was a young boy, has recorded 15 solo studio albums, three greatest hits albums, and nine complete operas.
He has sold over 90 million records worldwide and is a successful crossover performer combining classical music to the top of international pop charts. He has been nominated and won multiple awards over the years.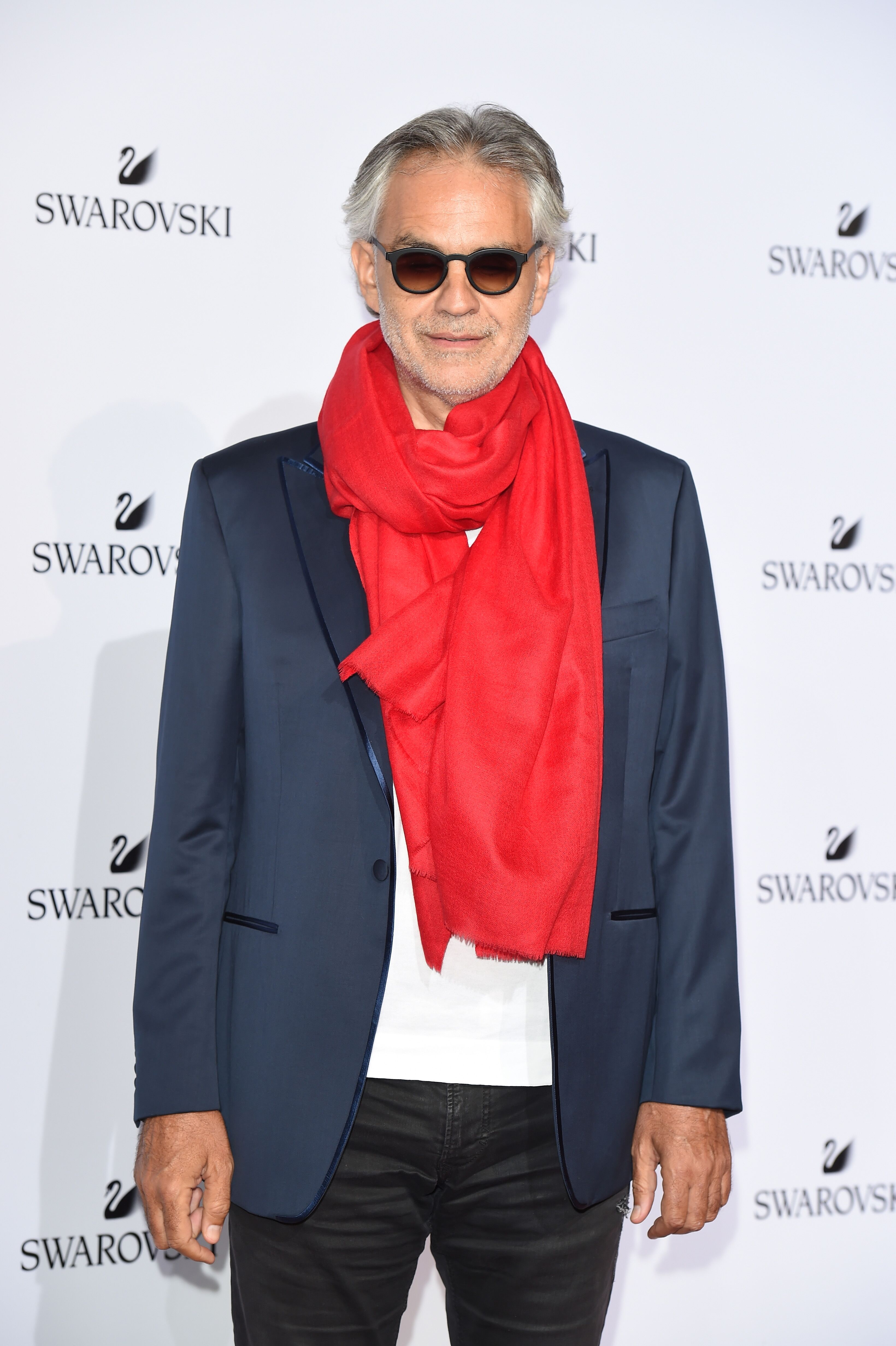 The Italian tenor reveals his secret to overcoming his struggles is his family, saying:
"My family has been my great strength. I was a much-loved child. My parents taught me perseverance but also interior and exterior beauty, a teaching that has shaped my life. Like everybody, I have experienced moments of despair, even heavy ones."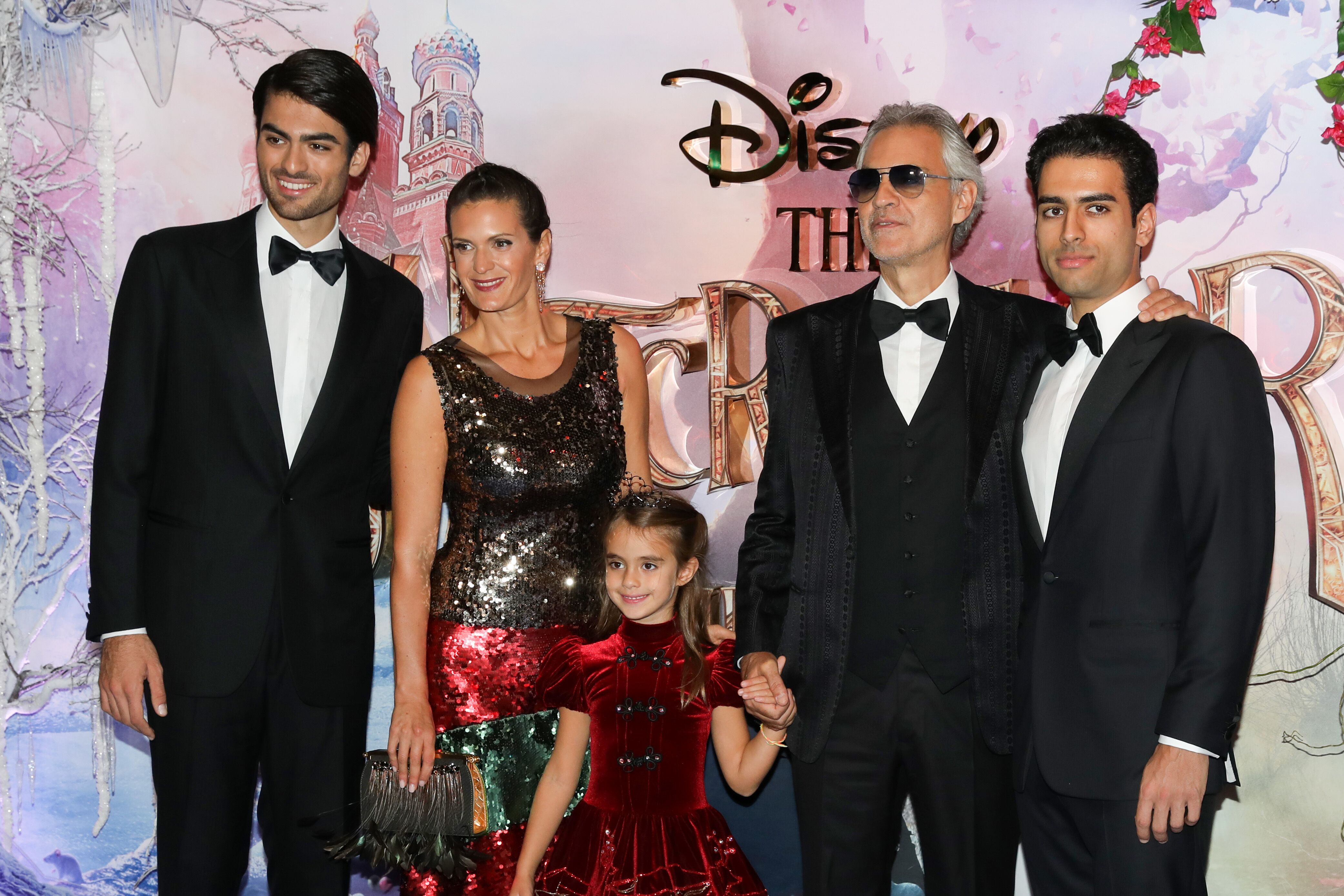 The family he is referring to is his wife Veronica Berti and his three children, Matteo Bocelli, Amos Bocelli, Virginia Bocelli. He shares his sons with his first wife,  Enrica Cenzatti.
They were married from 1992 until they divorced in 2002. Bocelli went on to marry Veronica in 2014 and they had their daughter in 2012.
Veronica Berti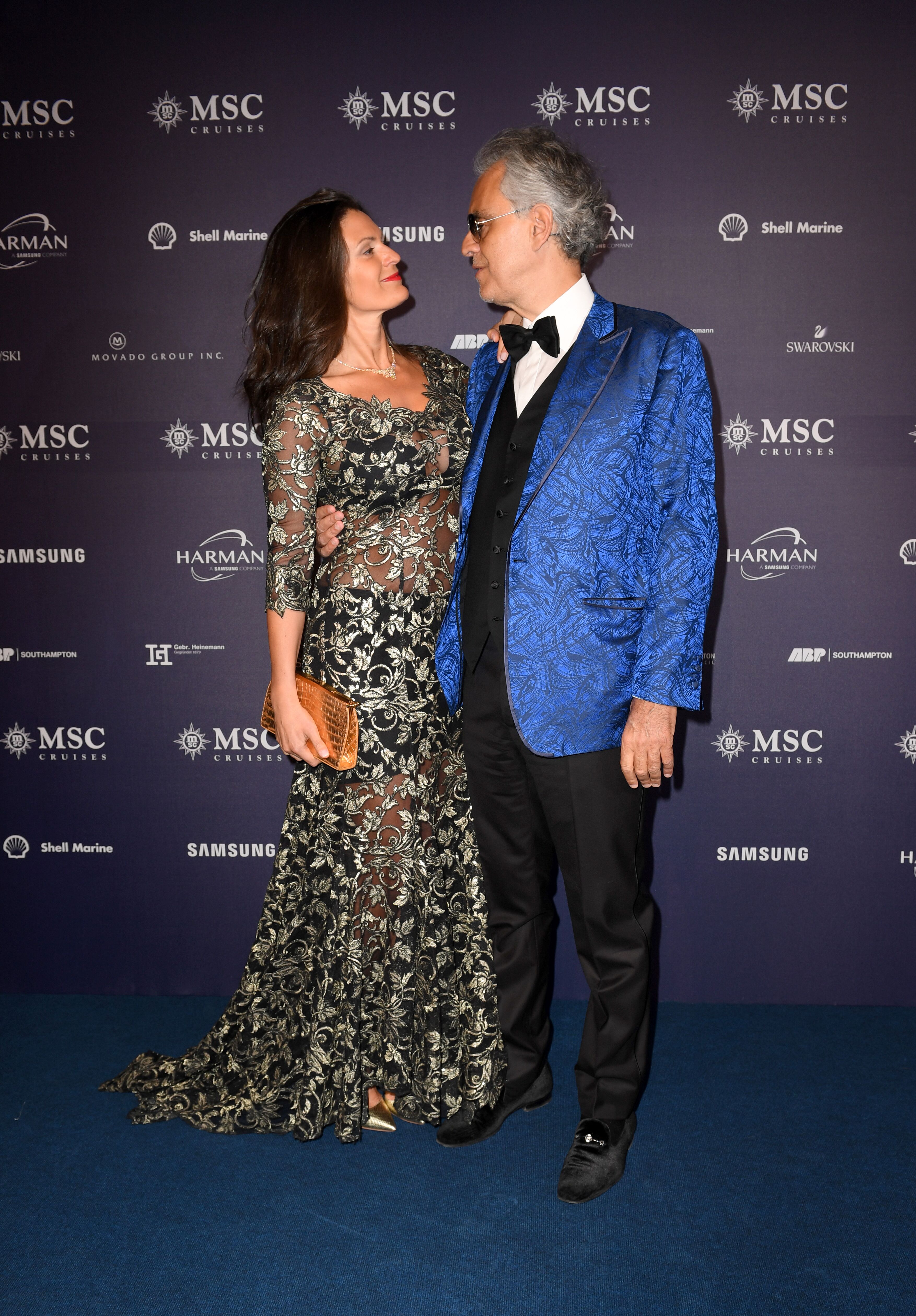 The Opera singer and Veronica have been together since 2002. After 12 years together, they decided to tie the knot in 2014. The Italian couple exchanged vows in a sweet ceremony attended by their family and friends.
The wedding took place in the quaint town of Livorno at the Sanctuary of Madonna di Montenero in Tuscany, Italy. It coincided with the second birthday of their sweet baby daughter, Virginia.
Amos Bocelli
Amos is the oldest of Andrea's children. The 24-year-old was born on February 22, 1995, to Bocelli and his first wife Enrica Cenzatti.
He maintains a good relationship with his father and even attended his second wedding. He is also particularly close to his younger sister and regularly posts pictures with her on Instagram.
Matteo Bocelli
The youngest son of Andrea Bocelli has followed in his father's footsteps. Matteo joined his father on his father's first album of new music in 14 years called "Si."
Andrea revealed he did not know his son could sing until two years ago saying:
"Because he stayed at the piano, he knows music just for this… And one time his mother came to me and said, 'Have you heard Matteo sing?' And I said no. And she said, 'Listen to him because he's very nice.'"
Amos Bocelli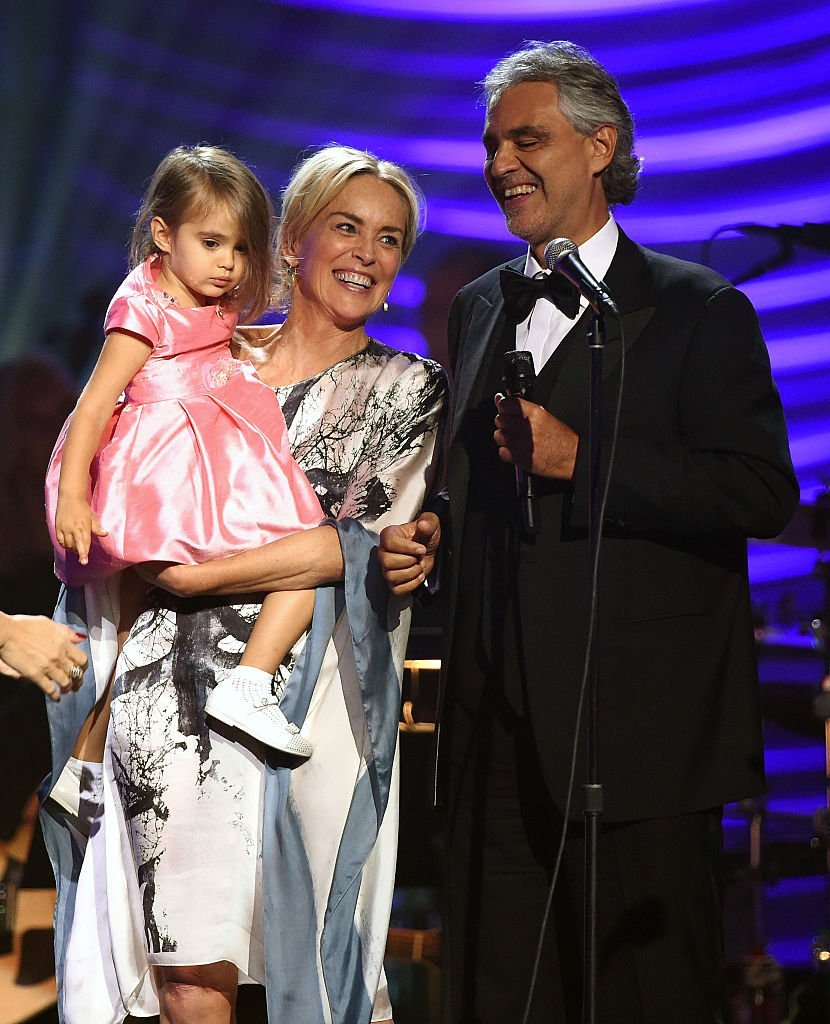 The Bocelli baby, Virginia Bocelli is already seven years old. She was born in March 2017 to Bocelli and his second wife Veronica. At the time of her birth, Veronica jokingly said:
""With a dad and two brothers, [Virginia] will have very attentive bodyguards."