Lionel Richie's Much Younger Girlfriend Lisa Parigi Stuns in Black Leather Pants & Denim Jacket in a New Pic
Lionel Richie's younger girlfriend Lisa Parigi looks stunning in a recent pic shared to her Instagram account, as she poses with a fantastic view from Los Angeles in the background. She has been dating Richie for almost seven years, but marriage is not on their plans….yet.
Lisa Parigi is known for being the leading lady on Lionel Richie's story, but she's much more than that.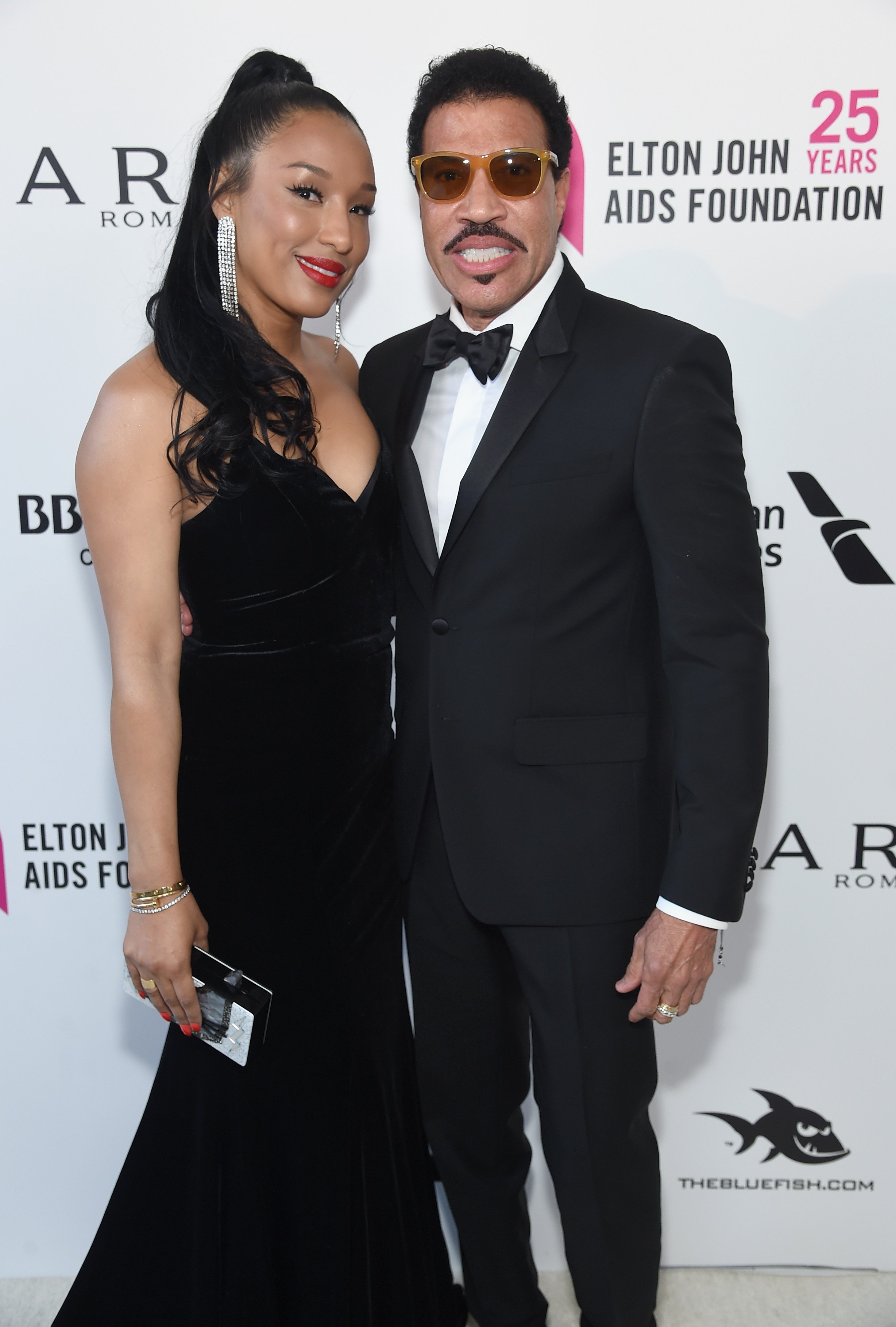 A leading lady on her own accord
The thirty-something model and entrepreneur doesn't only follow Richie around whenever he's touring or working on TV.
She has her own projects going on and is the mastermind behind a successful lifestyle blog and a perfume line that's on the works.
Parigi boasts of over 7k followers on her Instagram account, where she's constantly sharing updates of her life and work.
"Lionel has been there twice, and it was definitely tough for him. I don't need a ring to validate my relationship with him. What we already have is enough."
She recently sent hearts racing with a new photo where she flaunted her figure in a pair of tight leather pants, a black t-shirt, denim jacket, and a matching black belt to complete the look.
Lisa posed with her hands in her pockets, standing beside a reflector, and with a marvelous look of downtown Los Angeles in the background.
"Hellllooo Hunnay ...." she captioned the picture, which was received by enthusiastic fans with strings of heart and fire emojis in her comment section.
Not up for marriage
Parigi is the last of Lionel Richie's lovers and has been dating the singer since 2012.
Richie, 69, has been married twice before: first to Debra Harvey, with whom he adopted daughter Nicole; and later to Diane Alexander with whom he welcomed son Miles and daughter Sofia.
Both marriages ended up in bitter divorces, and Richie's distaste was so bad that he told the Mirror in 2016:
"I've been there [marriage] twice, and it was very expensive for me. I've no idea to go there a third time - women have killed it for me. Kids aren't the problem - ex-wives are. That's why I won't marry again, but I'm happy to commit in other ways."
Or maybe he does
Around three years after Richie said that about marriage, the "Hello" crooner might be changing his mind.
On a recent interview with People magazine, the "American Idol" judge couldn't stop gushing about his girlfriend, saying:
"She's extremely beautiful, but most importantly, she's smart and helps me deal with my crazy world."
Parigi, who is of Swiss, Chinese and Caribbean descent and speaks four languages fluently, helps Richie navigate the craziness of his life, as he admitted:
"At this time in my life, when you can be so jaded about things, [my girlfriend] Lisa kind of makes everything feel a bit safe."
When asked if he was thinking about taking another trip down the aisle, Richie played coy, stating that "there's always big plans." And although he was quick to clarify that he doesn't have an exact time yet, Lionel says, "there is light at the end of the tunnel. I'm sure."
Not a requirement for their love
For Parigi, on the other hand, there doesn't seem to be a rush to get a ring on her finger.
She understands where Richie comes from and why he's apprehensive about the idea of marriage for a third time.
"Lionel has been there twice, and it was definitely tough for him. I don't need a ring to validate my relationship with him. What we already have is enough," she told the Mirror in 2016.
There's no doubt Lisa would be surprised if her boyfriend changes his mind, but for now, the couple keeps enjoying life together and with no official papers from the city hall.