Gabrielle Union and Dwayne Wade's 'Shady Baby' Kaavia James Turns One
Dwyane Wade and Gabrielle Union's adorable daughter Kavia James Union Wade (AKA "Shady Baby" is now one year old.
Congratulations to the proud mom and dad, Gabrielle Union and Dwyane Wade's adorable little daughter has just turned 1 year old.
On November 7, 2018, the actress and the former NBA player welcomed Kaavia James after years of struggling to conceive. Their dream came true.
Gabrielle revealed in her 2017 memoir "We're Going to Need More Wine," that she had suffered through 8 or 9 miscarriages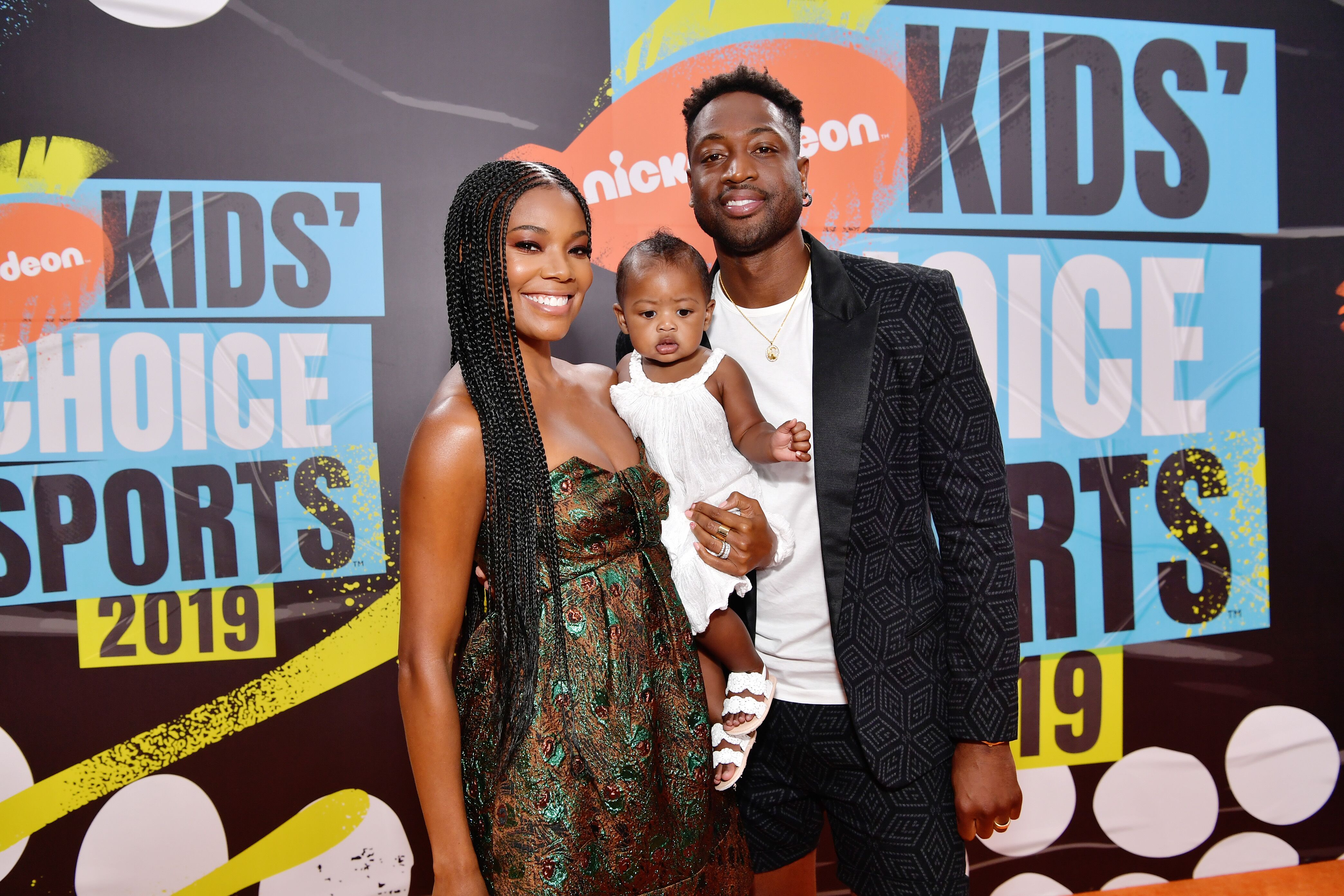 HAPPY BIRTHDAY KAAVIA JAMES
For Gabrielle and Dwyane, Kaavia was their "miracle baby," conceived in vitro and brought to term by a surrogate.
And Kaavia came fully equipped with quite a character which she expressed from day one with hilarious scowls and frowns. This earned her the nickname "Shady Baby."
GABRIELLE UNION'S MESSAGE TO HER "SHADY BABY"
Gabrielle posted an adorable snap of Kaavia in a sweet little denim dressed with multicolor pom-poms and captioned it with the following message:
"BABY TURNS 1!! ??? ?? To say this lil nugget came into our lives and changed everything, would be an understatement. @kaaviajames has been such a gift and blessing to our family and literally everyone she meets. Yall, I'm still in shock she's even here much less walking, talking, swimming and eating bacon! "
KAAVIA'S FAMOUS ADMIRERS POST BIRTHDAY GREETINGS
As we all know, KIaavia is a social media celebrity in her own right and has nearly a million followers on Instagram, and some of them are pretty famous, such as  Khloe Kardashian, Taraji P. Henson, and Kelly Rowland.
THE HAPPIEST "SHADY BABY" IN THE WORLD
It must be noted that despite her trademark scowl, Kaavia is a happy baby, with charm to spare.
To commemorate her special day, Khloé Kardashian wrote on Gabrielle's post:
"Happy birthday sweet angel" 
To which Taraji added: 
"LORD! HER JOY!!!!!!!!!!!!! Happy birthday angel!!! Precious gift Kaavia." 
We want to send her our own message:
Happy Birthday, Kaavia!
A JOYFUL YEAR FOR THE WADES
For Gabrielle Union and Dwyane Wade, it has been a year full of joy, fulfillment, and love, as they watched their tiny baby blossom into a feisty little girl.
Gabrielle revealed in her 2017 memoir "We're Going to Need More Wine," that she had suffered through 8 or 9 miscarriages, and for her, Kaavia is a miracle.
To her father, who already has 3 sons from previous relationships, she is daddy's girl and the center of his world.
We wish the Union-Wade family all the happiness in the world and many happy returns to our favorite "Shady Baby."