Jeannie Mai of 'The Real' Surprises Fans as She Shows Support for TI Visiting Gynecologist with Teen Daughter Deyjah
Famous "The Real" host, Jeannie Mai, has become the subject of criticism after she openly expresses support for rapper T. I.'s actions – getting his daughter a hymen check yearly. 
T. I. went under fire after he revealed that he gets his teenage daughter to do an annual "hymen" check. Unfortunately, the criticisms have spilled onto Jeannie Mai after she openly supported the rapper.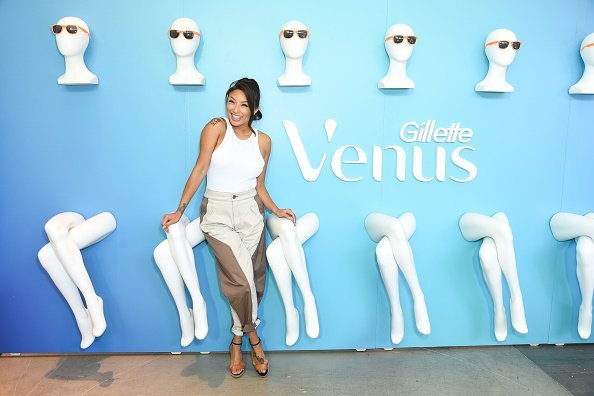 MAI EXPRESSES SUPPORT FOR T. I.'S YEARLY VISIT TO THE GYNO WITH DAUGHTER, DEYJAH
The most recent episode of famous daytime talk show, "The Real," had Mai expressing support for T. I. and explaining why she's decided to do so. 
"I support what T.I. Is doing because I understand how hard it must be to communicate with an opposite gendered daughter, especially at this time." 
The "How Do I Look?" star further shared that T.I's decision is understandable and must have been shaped by his past experiences. According to Mai, T.I.'s opinions about "what boys are like" must have made him demand that his daughter do the hymen test constantly. 
Jeannie then goes on to use her past as an example. She acknowledged the fact that her own dad was right in the audience listening as she narrated that back as a teenager, she was "wild" and would sneak boys up to her room. 
"WHATEVER IT IS, HE NEEDS TO SPEAK IT WITH HER," MAI SAYS 
She explained that while her father may have known, he never discussed the issue with her because when stuck to a strict parenting method. The 40-year-old used this to illustrate the fact that T. I. is obviously just "concerned" about today's world where "everything promotes sex."

Mai concluded that the award-winning rapper needs to sit his daughter down for a discussion about whatever he may find unsettling. She said:
"Clearly [T.I.] is super concerned about today's world and everything, [so] I would just say...Whatever it is, he needs to speak it with her."

NETIZENS EXPRESS DISAPPOINTMENT AT MAI'S WORDS
Although Mai did well to explain the reasons for supporting T. I., they are met with open criticism from fans. Via YouTube, one fan, @Rae commented:
"All of you trying to justify this are disturbing and disgusting."
While another, @Simply Shells shared that Man's support is unexpected:
"Considering Jeanie's past, I didn't think she'd support this. Nooooo, Jeanie!"

One other disappointed fan, @Loveemiyaa, wrote:
"I'm really surprised hearing this from Jeannie. I thought she supported women's rights regarding their bodies."
T. I.'s revelation that his 18-year-old daughter Deyjah does a routine virginity check is fast going viral and, as is observed with Mai, has caused a division amongst netizens. Despite the throng of criticisms, however, the "No Mediocre" rapper has chosen to keep mute.