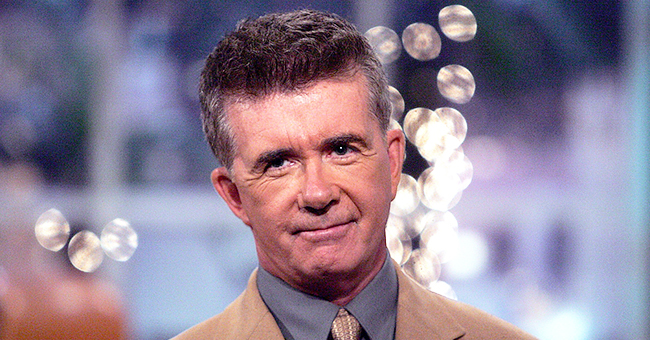 Getty Images
Alan Thicke of 'Growing Pains' Has 3 Sons Who Are the Spitting Image of Dad - Meet All of Them

"Growing Pains" actor Alan Thicke may be long gone, but his surviving sons, who bear a striking resemblance to him and who have shown a love for the arts, are enough to carry on his legacy.
Late 2016, veteran actor Alan Thicke died of type-A aortic dissection at the age of 69. Although he is long gone, he is still widely remembered for his contribution to the acting industry.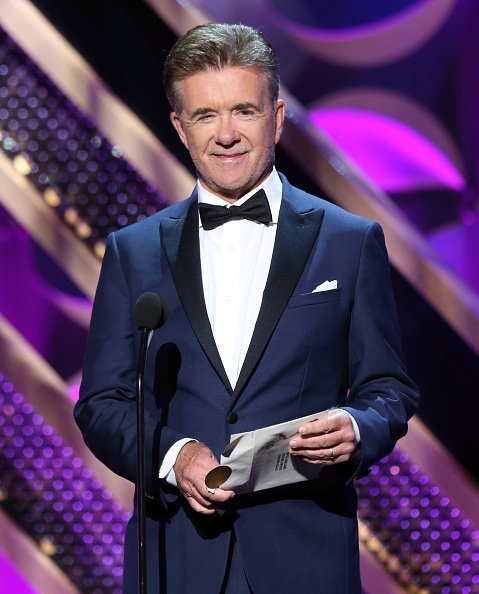 Alan Thicke speaks onstage during The 42nd Annual Daytime Emmy Awards at Warner Bros. Studios in Burbank, California. | Photo: Getty Images
The Canadian star is survived by his three sons, Brennan, Robin, and Carter Thicke, who could be younger clones of him.
BRENNAN THICKE IS AN ACTOR LIKE LATE ALAN
Born December 17, 1974, Brennan is the oldest child of the deceased star. He is a product of Alan's 14-year relationship with actress Gloria Loring.
Much more than having similar facial features like his famous father's, Brennan has displayed great acting talents that would most definitely make Alan proud.
Brennan is famously credited for starring in 1985 film, "MASK," 1986 comedy, "Dennis the Menace," and 2014 reality series, "Unusually Thicke."
Brennan tends to stay under the radar, so that very little is known about him. It is, however, public knowledge that he is married and is the father of one son born in 2008, Tyler Thicke.
ROBIN IS AN AWARD WINNING SINGER
Like Brennan, Robin is a product of Alan's first marriage to Loring. At 42, Robin is a world-famous singer, one that his father must surely be proud of.
Also, like his older brother, Robin has the signature facial features common to the Thicke men, but what is most admirable about him is that he inherited the musical talents of his deceased father.
Robin has collaborated with numerous artists and was especially plunged into fame in 2014 after the release of his hit single "Blurred Lines."
Away from the bustle of his career, Robin is a father of three daughters whom he especially loves to show off on social media.
CARTER THICKE – THE YOUNGEST OF THE BROOD
Carter Thicke is the sole product of Alan's second marriage to Miss World 1990, Gina Tolleson. He is the youngest of the brood at the age of 22 and as expected of the new generation is much more attuned to social media than his older siblings.
His Instagram, @carter_thicke, boasts of over two hundred posts as well as over thirty thousand followers. From the much that can be seen of him on the social platform, Carter bears a striking resemblance to his father and, most adorably, has a lover.
Like his brothers, he has shown interest in the acting industry and has since appeared in a few movies including 2017 film, "It's Not My Fault, and I Don't Care Anyway" and the 2018 romantic comedy, "Hashtag Roxy."
If nothing else, it is sure that Alan is proud of his young brood. The Thicke siblings continue to honor the patriarch's memory on social media, and with the third anniversary of his death – December 13 – fast approaching, nothing less is expected.
May his soul rest in peace.
Please fill in your e-mail so we can share with you our top stories!