Kim and Khloé Kardashian Sing Sister Kourtney's Good Morning Song during a Recent Interview
The Kardashian sisters attempted to make a viral video by singing their baby's morning tune and, of course, it worked. 
Kim, Khloe and Kourtney Kardashian sat down for an interview with ET and, as is typical of parents, the discussion reached on the reality stars' kids. 
The interviewer brought it up when she touched on sister Kylie Jenners' own viral clip of her singing "Rise and Shine" to daughter Stormi. The clip is found below. 
ᴿᶦˢᵉ ᵃⁿᵈ ˢʰᶦⁿᵉ @seanseaevans #riseandshine

cc: @KylieJenner pic.twitter.com/VnGZyJX0aA

— First We Feast (@firstwefeast) October 17, 2019
She wanted to know where the song came from and if mom Kris Jenner sang it to the girls. Instead, Kourtney revealed that she has her own song. At first, she didn't want to sing it.
The host tempted her by saying, "What? It could go viral, are you sure?" Kim and Khloe bit. They grabbed the opportunity and instantly began singing. 
Not exactly in tune, the girls sang: 
"The sun is shining. Hooray. Hooray. Have a good day."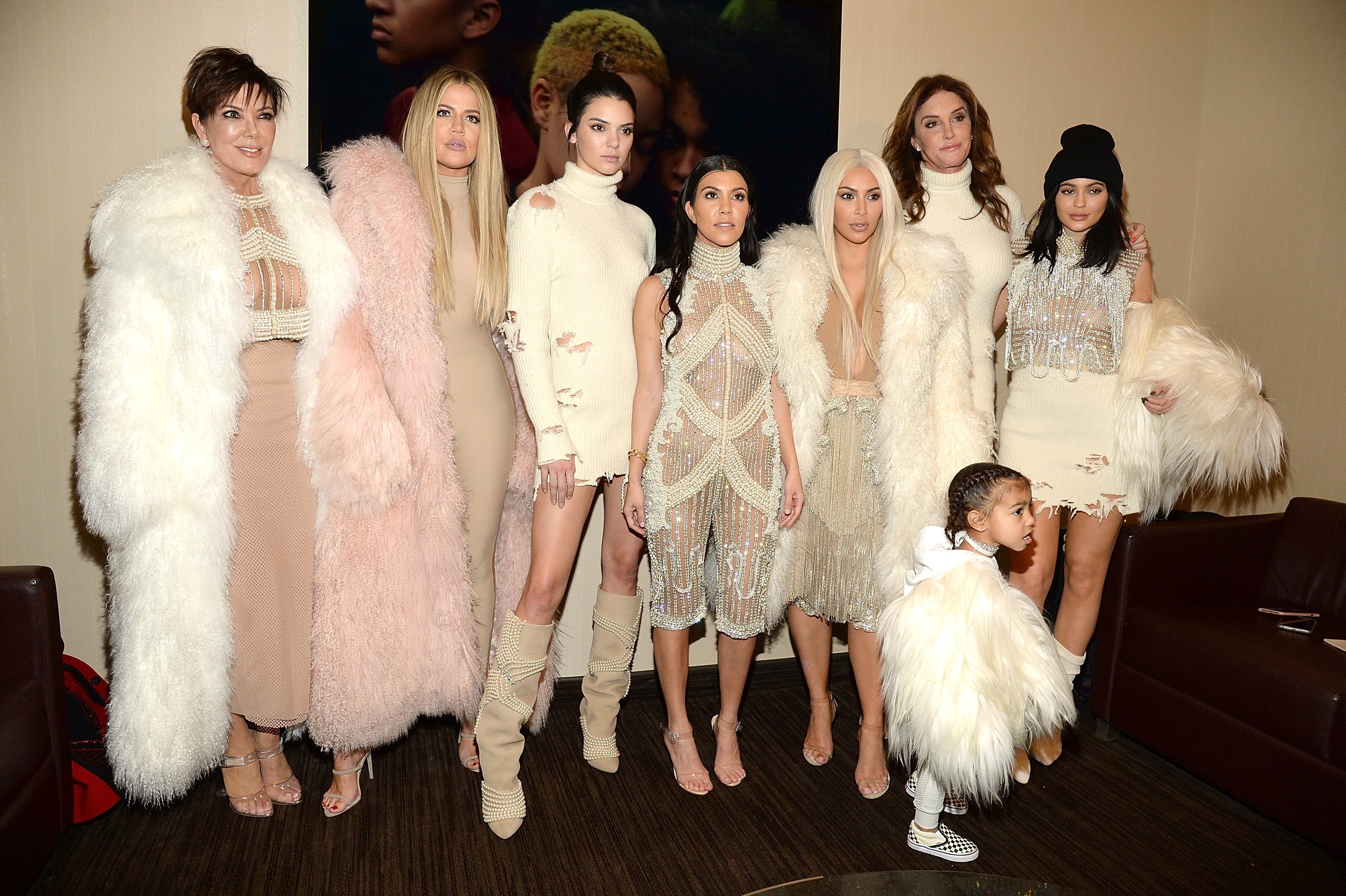 Kim and Khloe even added a bit of shimmy as they sang. When they finished, Khloe suggested, "What if we did a remix?" With that, ET took it to the next level. 
They added a beat and some autotune then put the clip on playback to create a real tune. Both Kim and Khloe retweeted the video and gained tons of likes, but the original racked up over 4k likes. 
Rise and Shine! 🌞 Don't miss our exclusive interview with Kim, Khloe and Kourtney Kardashian as they flex their musical talents — tune in tonight for a special remix to our fave bop! pic.twitter.com/kerP8mXbJJ

— Entertainment Tonight (@etnow) November 7, 2019
Meanwhile, Kylie went onto trademark her "Rise and Shine" song, which gained tons of views on TikTok. The viral meme was even picked up by stars like Ariana Grande and Miley Cyrus. 
Parodies were created as the internet went wild with the meme. Kylie, being the daughter of businesswoman Kris, capitalized on her three-word smash hit. 
Her trademark reportedly covers underwear, socks, pajamas, and other pieces of clothing. She even made fun of her own self via Instagram with a funny edited picture. 
The "Keeping Up With The Kardashians" clan are all businesswoman as well as being big on family. Back in October, Kim shared a sweet photo of her son playing with her niece.
Psalm, five months, lay next to Khloe's one-year-old daughter True on the ground. In some of the pictures, True put her tiny hand to her cousin's face in a heartwarming gesture. 
Although the Kardashian sisters are the most popular of the crew, their kids are certainly starting to take center stage. And who can blame them with that level of cuteness going around?