Mr Rogers Was Married to Wife Joanne for 51 Years Before His Death - Here's a Look at Their Relationship
Mr. Rogers made kids smile as he hosted the show "Mister Rogers' Neighborhood" for over three decades, but he also had his own children whom he took care of with a loving wife named Joanne.
From 1968 to 2001, Fred Rogers joined children and made them laugh and learn, establishing a loyal fan base who adored him until they grew up.
His own kids loved him even more as he raised them well together with his loving wife, Joanne, whom he married in 1952 until he took his last breaths in 2003.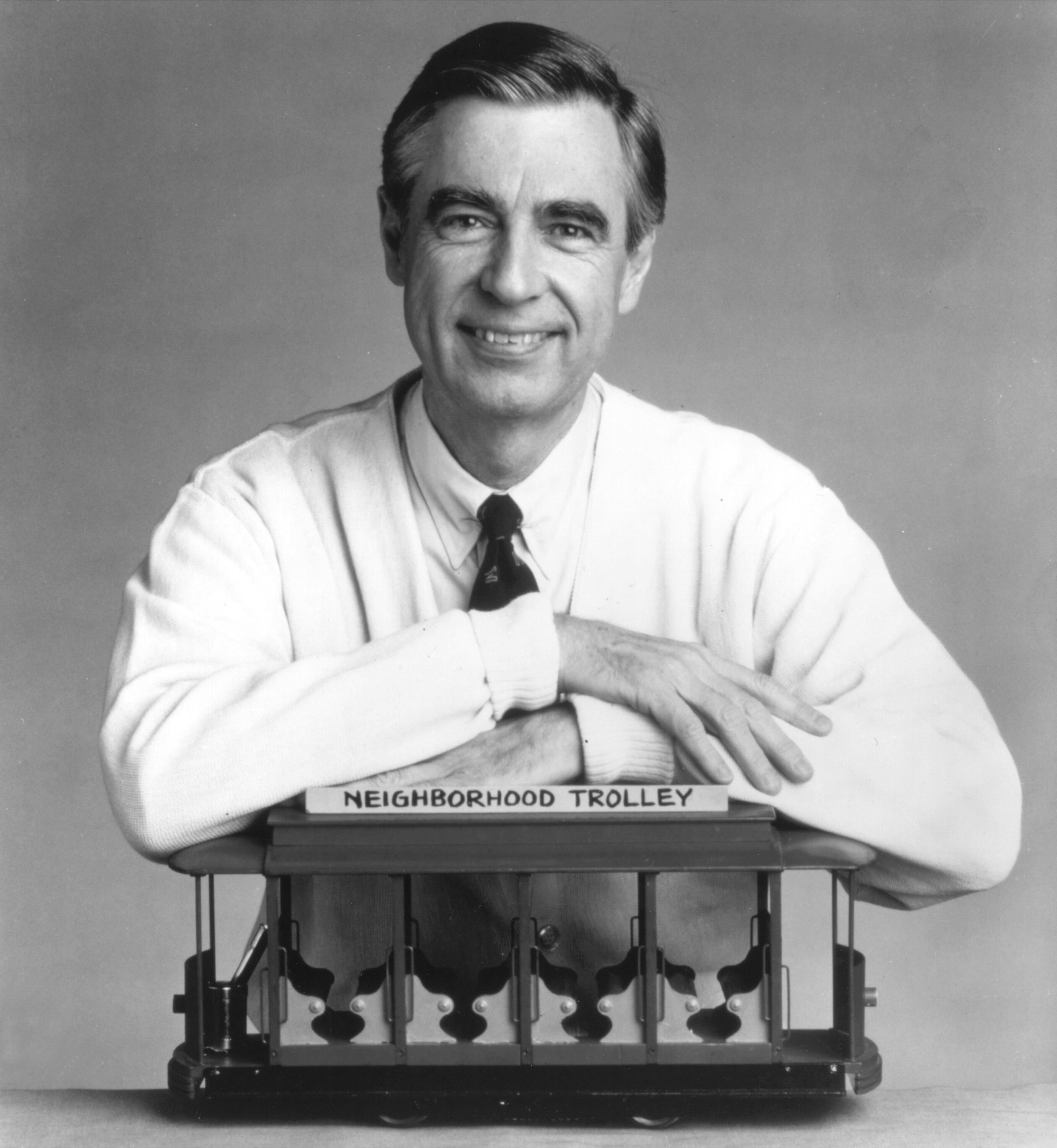 MR. ROGERS FINDS A MRS. ROGERS
During a segment on the "Today" show, Joanne spoke of her deceased husband and the unorthodox way he proposed to her. She said:
"Fred worked here at 30 Rock at the same time I was at Florida State doing graduate work and piano playing."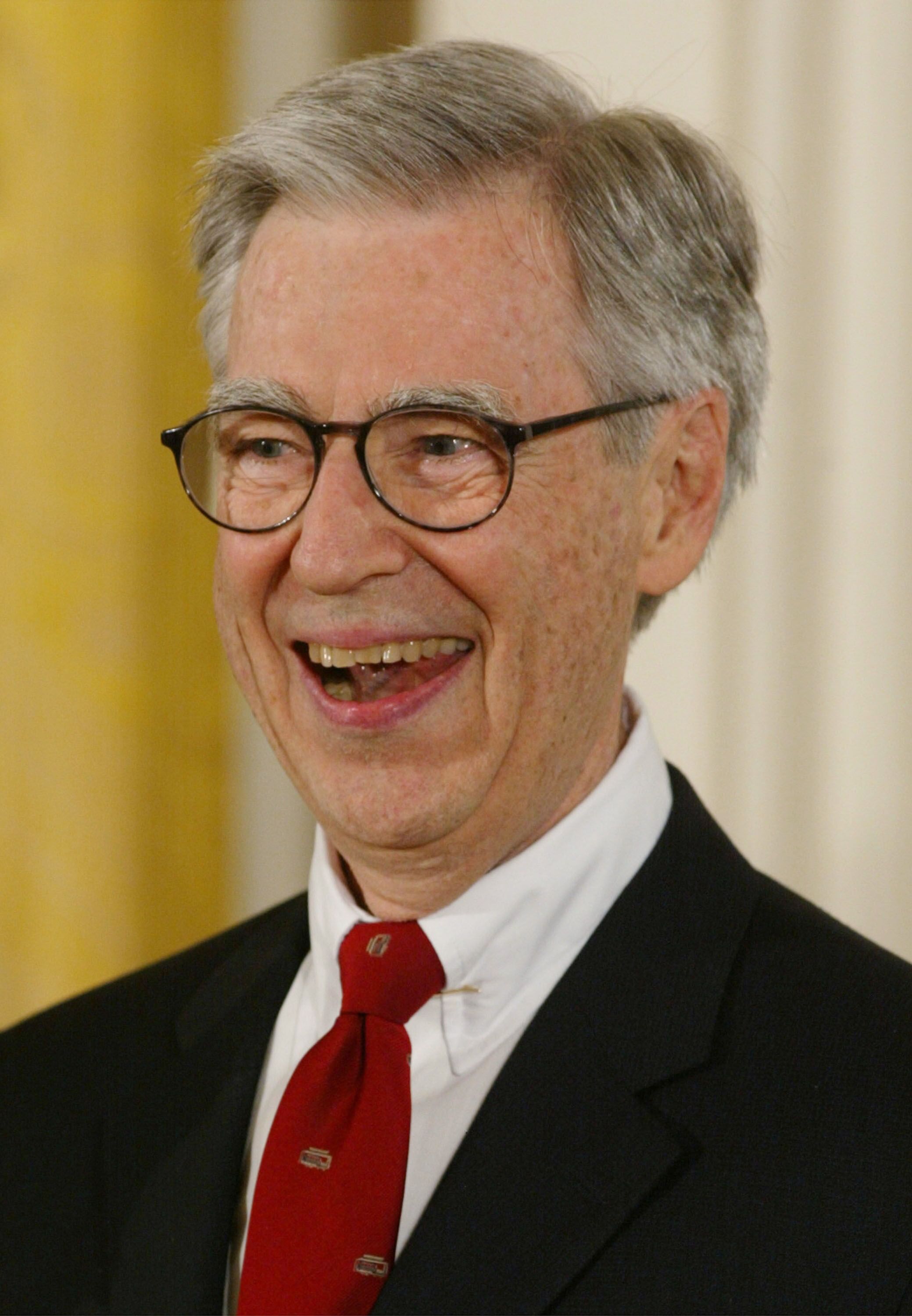 The couple kept a long-distance relationship for a while, which is the reason behind his unusual yet sweet way of asking her to be his wife. She continued:
"He wrote me a letter. My last year at Florida State, he wrote me a letter proposing marriage."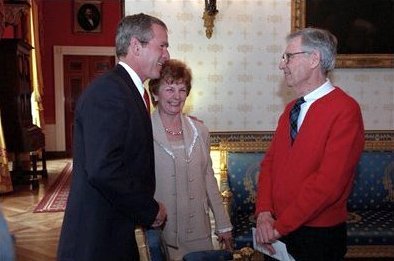 SHARING FEELINGS AS PART OF A LIFE-LONG COMMITMENT
In front of the camera, Rogers taught kids about kindness, compassion, and love, but behind the scenes he lived out his values to his wife and kids.
His wife recalls him being open with his love and spreading kindness to everyone. In fact, the television personality inspired his home state to have a day dedicated to doing acts of kindness.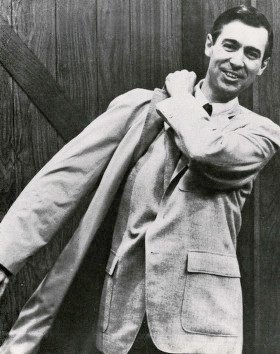 Rogers had no trouble expressing his emotions to others and using it as a catalyst to reach out to his peers. His wife shared:
"In his young days, he was lively and full of fun, but he talked about his feelings. I could talk about my feelings to him and the things that bothered us, the things that we loved. You can't build a friendship without doing that."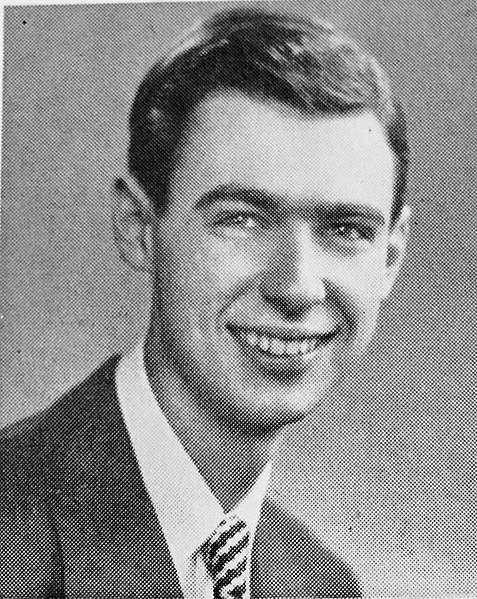 PRIORITIZING MARRIAGE ABOVE ALL ELSE
Rogers' love for his wife showed from the smallest to the biggest of his actions. Joanne recalled that "Mr. Rogers' Neighborhood's" massive success allowed her husband to be recognized by the nation.
The White House phoned Rogers to tell him he was awarded the Presidential Medal of Freedom and the president himself wanted to give the award on July 9. Joanne narrated:
"And Fred said, 'Oh, I'm so sorry, I won't be able to make it. That's our 50th wedding anniversary.' The man said, 'Wonderful. You'll all come to celebrate here!' We did, and it was very special."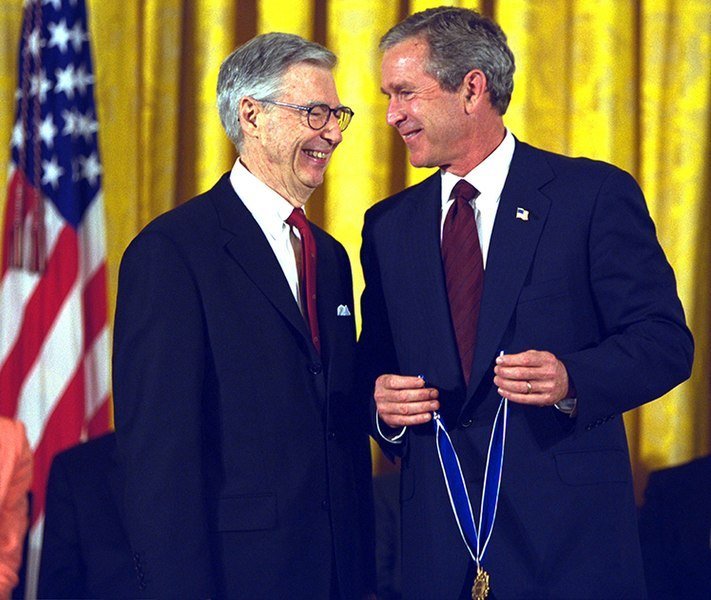 MR. ROGERS AS A FATHER
As Rogers worked as a children's educator through television for some time, he knew a lot about kids and applied it to his own.
He and his wife share two sons, James and John, who grew up to be as loving as their father. Joanne shared of the dad he was:
"When our sons James and John would get a little rambunctious, or it was a rainy day and nobody knew what to do, Fred would say, 'Let's have a parade!' He'd go to the piano and play and they'd march around. Music almost always put everyone in a good mood."
EVERYONE LOVED MR. ROGERS AND MR. ROGERS LOVED EVERYONE
Because Rogers was a television sensation, especially with children, many of his fans would write to him. In return, he would respond and reach out to every fan who tried to get in touch as a part of his daily routine.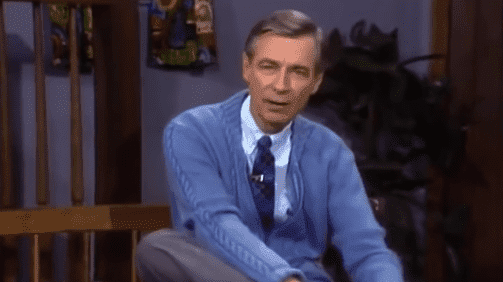 His assistant on the show, Heather Arnet, shared with Pittsburgh Post-Gazette:
"He respected the kids who wrote. He never thought about throwing out a drawing or letter. They were sacred."
Kids would not only show appreciation through the letters but share deep personal things like the death of a pet or family member. Arnet added:
"No child ever received a form letter from Mister Rogers."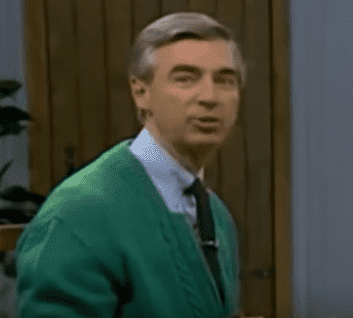 Rogers was not only loved by kids, but animals as well. The Stanford-educated gorilla, Koko, was a loyal fan and viewer of the show. In fact, when the host visited him, Koko immediately welcomed him with a warm hug.
"A BEAUTIFUL DAY IN THE NEIGHBORHOOD"
In honor of the well-loved children's show star, a film about Rogers was made called "A Beautiful Day in the Neighborhood," starring Tom Hanks.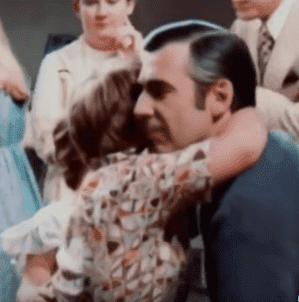 The film focuses on a journalist, Tom Junod, and his article about the famous Mister Rogers. As he gets closer to the host, a friendship forms between the two and Junod is left with many lessons from Rogers.
In the trailer, Rogers said:
"We are trying to give the world positive ways of dealing with their feelings. Sometimes we have to ask for help, and that's okay. I think the best thing we can do is to let people know that each one of them is precious."
THE FINAL DAYS OF MR. ROGERS
Rogers passed away in 2003 after suffering from stomach cancer. Before he took his final breath, his wife, although with a heavy heart, tried to reassure him that she and their kids are going to be alright. She said: "The boys will be fine, and I'm going to try to be fine."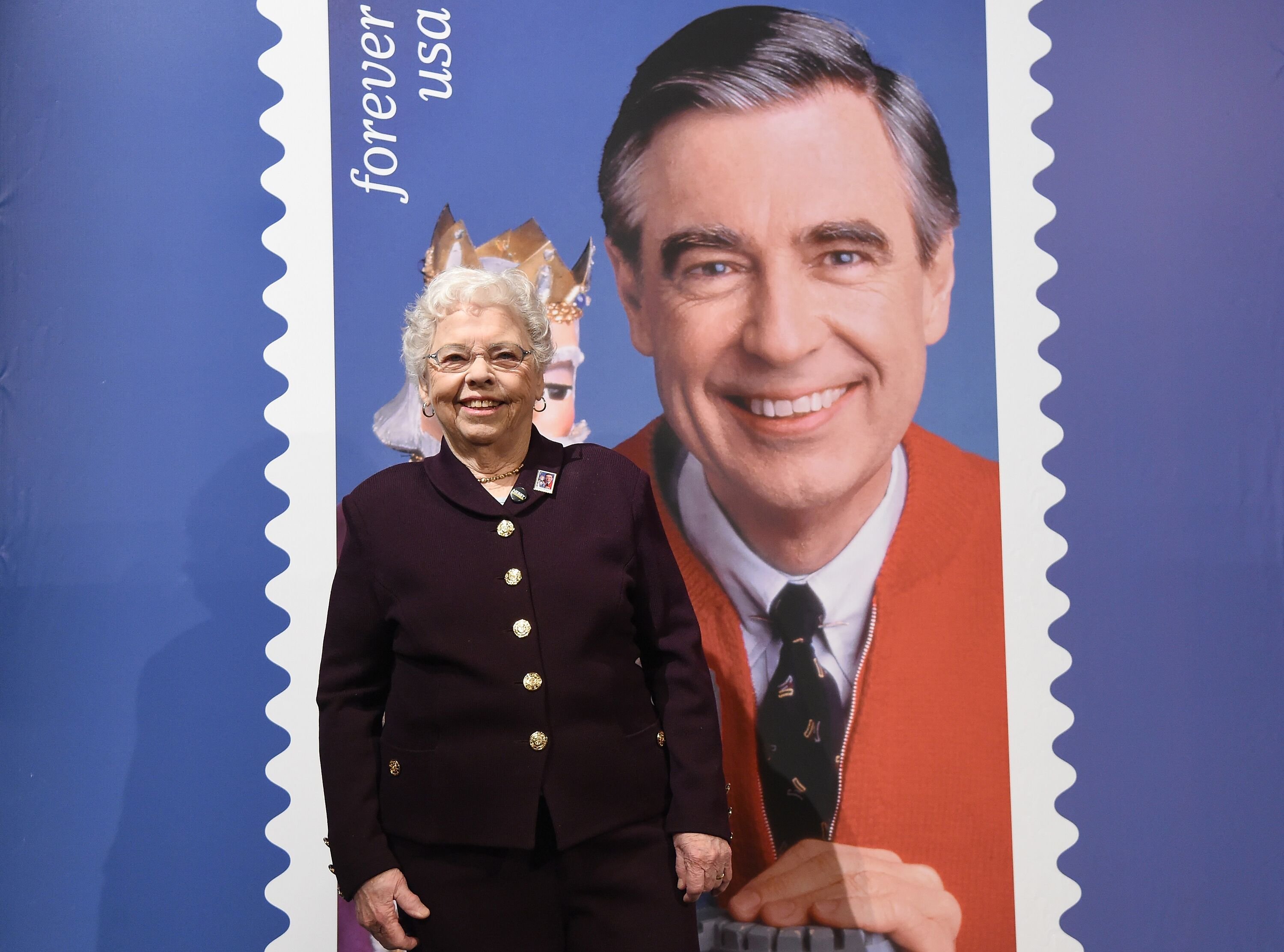 However, his passing was more than difficult for her and she needed time to come to terms with the fact that he was no longer there. She shared:
"I said to somebody, sometimes I'm surprised that he doesn't just show up at the door. But on the other hand, I also know he's not here, and I'm coming to the realization slowly that he's not coming back."