'Dog's Most Wanted' Fans Cried after Lyssa Chapman's Question to Beth
"Dog's Most Wanted" season finale was one of the more painful moments for Duane Chapman and his Bounty Hunting family. The episode looked back at the days after they lost Beth.
The matriarch of the family Beth Chapman died earlier this year. The then-51-year-old suffered from complications caused by the throat and lung cancer she was battling. 
In her final days, the star had been placed in a medically induced coma and her family gathered around her to pray. When she passed, the entire family mourned together.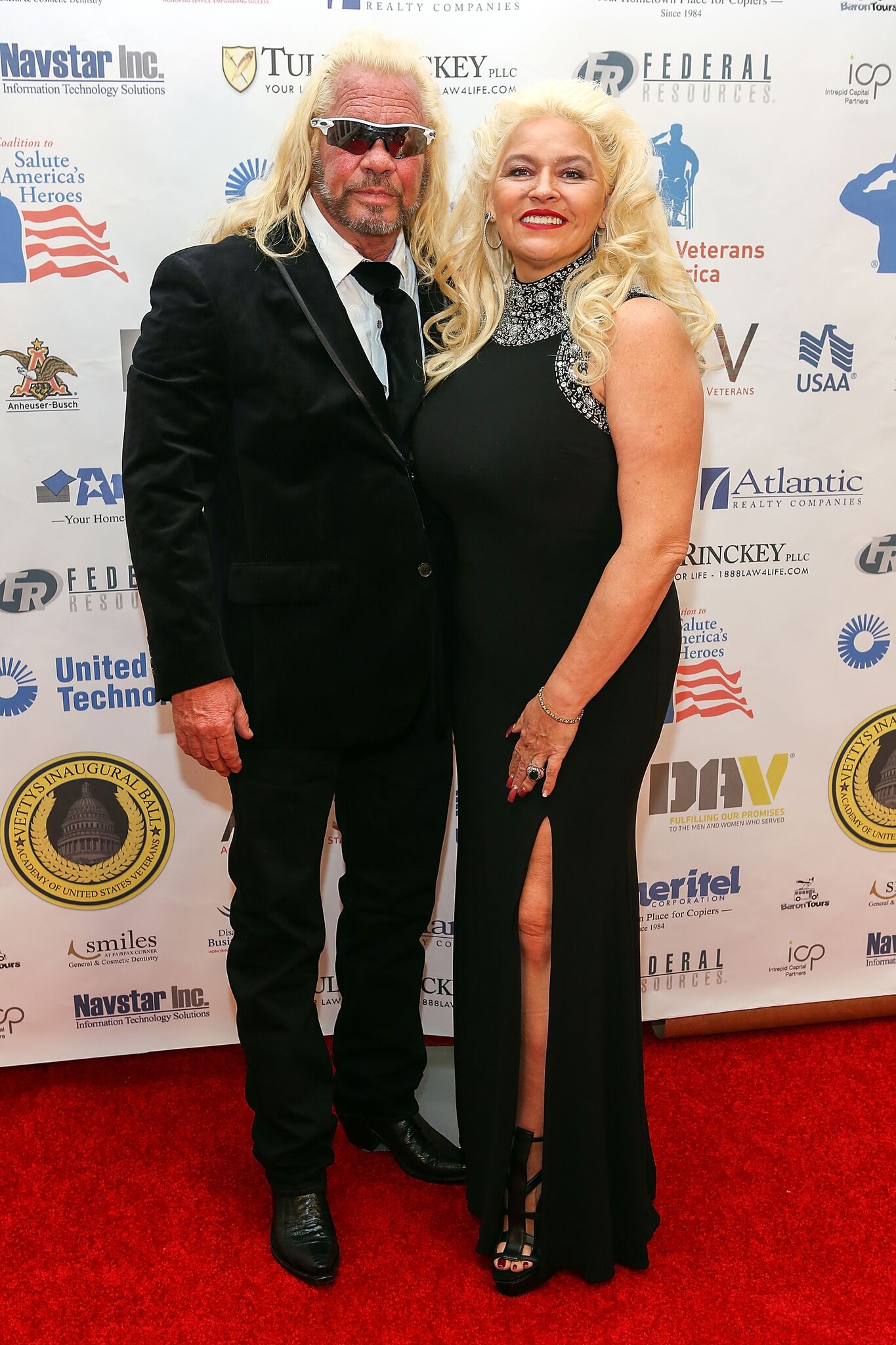 Following the season finale, Beth's stepdaughter, Lyssa Chapman, took to Twitter. She opened up about some of the difficult emotions she was dealing with at the time.
In a painful tweet after the show aired, She begged her stepmother to "come home." It is not the first time Lyssa has shared glimpses of her feelings since Beth passed.
Ok mom @MrsdogC can you come home now 😢

— Lyssa Chapman (@BabyLyssaC) November 7, 2019
Lyssa also posted a tearful and heartbreaking video. In the clip, she sniffled back tears before saying:
"I just got done finished watching the series finale with Beth's funeral. It's been a super hard night and I really appreciate all of you."
I would love to see her back again. I am crying so bad for u guys and her

— amanda J anthony (@amandaJanthony1) November 7, 2019
She went on to admit that she has always turned to her fans to help her through the difficult parts of her life. She added:
"I've been through a lot with the fans — I got married; I got divorced; I had a baby; I got arrested. This is definitely by far the hardest thing I've had to share with you all, so thank you for being here for us, and we love you all, and we love you mom."
So very sorry for your loss. I lost my mom almost 2 months ago. Still doesn't feel real. 😭

— belinda72 (@belindac72) November 7, 2019
The young reality star was not the only one who struggled to come to terms with the loss. Her father, Duane "Dog" Chapman had a difficult time dealing with his emotions during Wednesday's episode and admitted he was experiencing suicidal thoughts after losing his wife. He said:
"I've only been alone as I showered and I had to run out of there without a towel, because I can't be alone right now. That's when I start thinking about things. And I start to take a nap, and I reached over to touch something and it was the freakin' dog. I don't realize yet psychologically that she's gone and I'll never ever see her. I don't realize that. I just hope I don't live very much longer without her, because now she made the first step, she's through the gate. She's paved the way for me."
😥😭😭😭 I cryed the whole way thru this! My hearts and prayers are with you all!

— katie sowder (@kileysmommy26) November 7, 2019
He went on to add:
"I want to take a goddamn pain pill so bad. I feel like if I did something to myself right now, and passed away, suicidal, I'd go up to heaven and be like "Hi honey," and would go, 'You dumba— why did you do that?' or would she go 'Wow, you're here.'"