Ron Perlman of 'Hellboy' Fame Is the Proud Dad of 2 Kids - Meet Them
Ron Perlman, the iconic actor of the hit movie "Hell Boy," is a proud father to his two kids who are just as gifted as their famous dad. 
Ron Perlman and Opal Perlman are the loving parents to their two kids, Blake and Brandon. Ron and Perlaman's relationship might be on shaky grounds after nearly four decades of togetherness, but their love for their children is endless. 
The "The Sons of Anarchy" actor reportedly filed for divorce from Opal after being spotted kissing actress Allison Dunbar.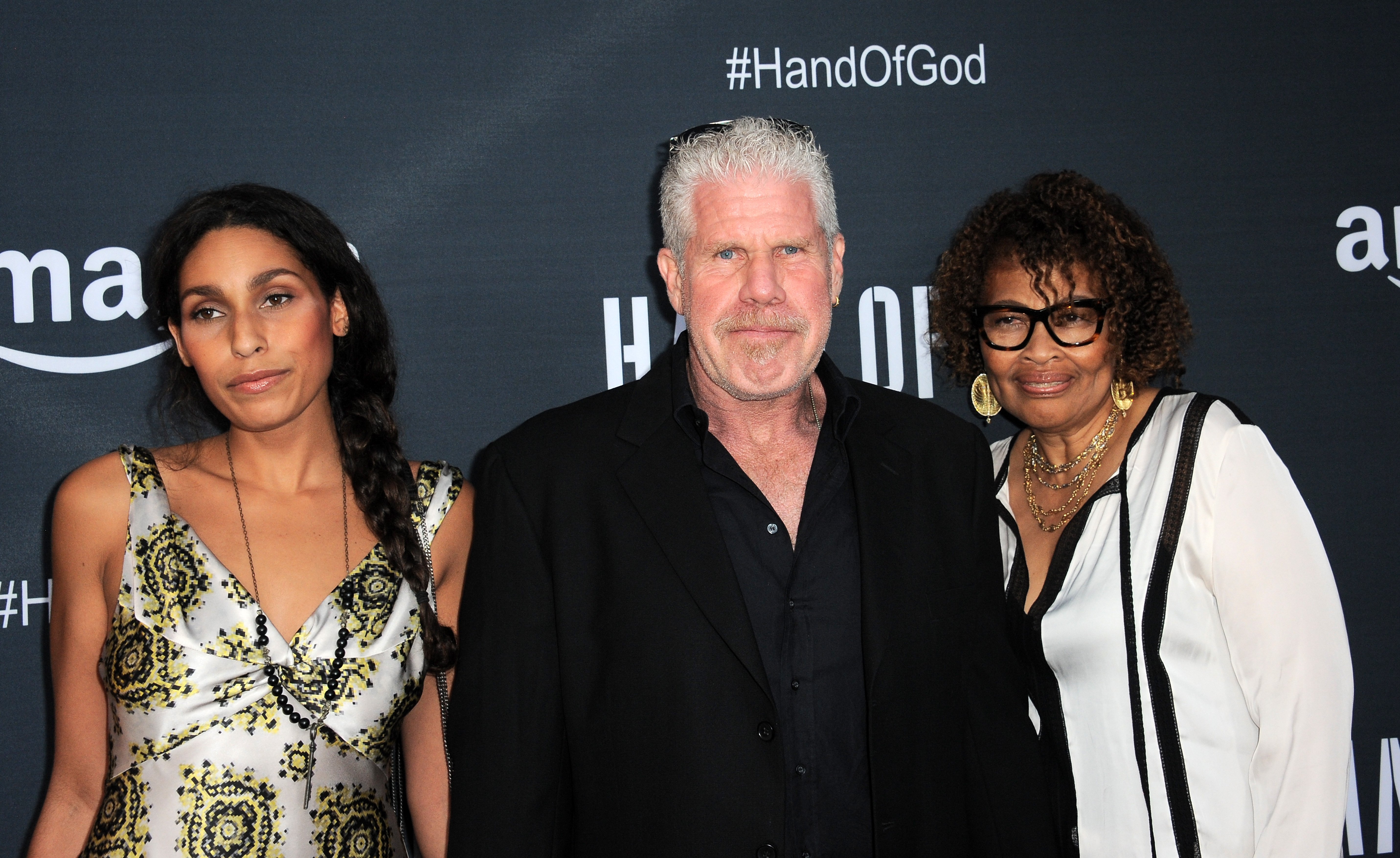 Ron and Opal got married on Valentine's Day back in 1981. Their marriage endured the test of time for all these years, but they hit a major bump when the photographs of Ron kissing his "StartUp" co-star Allison emerged. 
Together or not, one thing that will always make them a family is their kids. While one of them is an actor, another one has a deep love for music. 
BLAKE PERLMAN 
To Ron and Opal, January 7, 1984, was a pretty special day. With the arrival of their daughter Blake, they became parents for the first time that day.
Fans knew a little about Blake as she grew up, but she came into the spotlight after making her debut as an actress in 2008. 
She appeared in Ron's hit film "Hellboy II: The Golden Army" that year. That was followed by her role in "Archer" (2009), "Hand of God" (2014), and "Pottersville" (2017.)
Acting is not the only talent that Blake has--she had pursued a career in singing in the past. She was the lead vocalist of the lead song of the movie "Pacific Rim" (2013) called "Drift."
BRANDON AVERY PERLMAN
Brandon was born to Ron and Opal on March 12, 1990. While he did not pursue an acting career like his older sister Blake, the siblings share a love of music. 
When he was 18 years old, Brandon moved to New York City to follow his dream of making it big in the music industry. 
Three years later, the gifted musician released his first EP called "4 Club Use Only." Today, he is an accomplished musician who also goes by his stage name "Delroy Edwards."
Brandon is also the founder of his record label "L.A. Club Resource."