Sterling K Brown & Wife Ryan Michelle Bathe Make Public Appearance with Their Sons at 'Frozen II' Premiere
It was a family affair for Sterling K. Brown and his wife Ryan Michelle Bathe who took their two sons to the "Frozen II" premiere at the Dolby Theater in Hollywood, California on Thursday night. 
Sterling K. Brown voices Lieutenant Mattias in the sequel of the highest-grossing animated film in history, and he made sure his family was amongst the first people to see him in action by bringing them to the premiere. 
With another blockbuster movie on the way, Sterling can't help but feel blessed with all the opportunities given to him.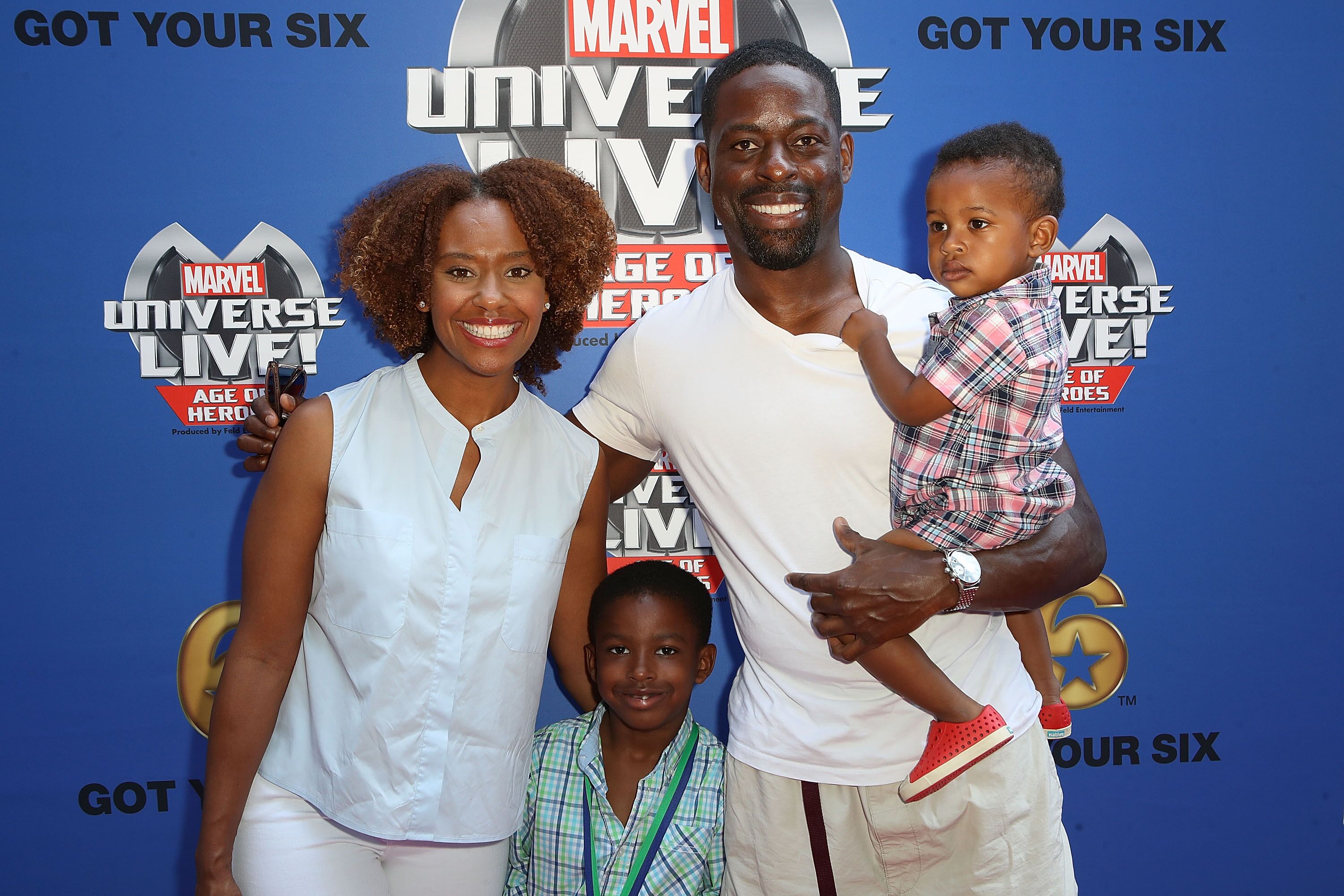 A Family Affair
To fit the theme of the movie, the entire Brown family sported shades of blue for the event, with their two sons, Andrew Jason Sterling, 8, and Amara Michael Ryan Christian, 3, dressed in matching navy blue suits. Meanwhile, Ryan opted for a silky blue suit ensemble, while Sterling wore a gray-ish suit. 
Disney's Finest Work
During an interview with Screen Slam during the premiere, Sterling reveals that "Frozen II" is "Disney at its finest."
"This is Disney at its finest. I mean, you're talking about the highest-grossing animated film, the predecessor, and they asked me to be a part of the sequel."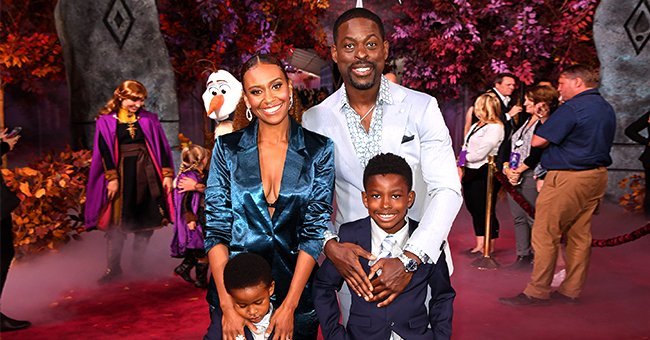 Another Blockbuster Movie
Brown previously starred on blockbuster films like "Black Panther," and "The Angry Birds Movie 2." With another blockbuster movie on the way, Sterling can't help but feel blessed with all the opportunities given to him. 
"These moments continue to happen to me in my career, and people ask me if I'm used to it. It still feels unreal."
Being part of the "Frozen" Franchise
Sterling also acknowledged just how impactful the "Frozen" franchise is to the younger generations, and how he's proud to be a part of it. 
"There's just so much love for the franchise. There's so much love for these two sisters who go on this adventure together and have each other's back no matter what, so much love for the snowman, for the reindeer who gets vocalized by its owner. It's such a heartfelt story. It's so funny and there's so much adventure in this thing. There's something for everybody. I'm proud to be a part of it."
Sterling's Work-Life Balance
Aside from his blockbuster movies, he also stars in the fan-favorite family drama "This Is Us." Despite such a busy schedule, there are times when he gets to sneak in some daddy duties, especially when it's his wife's turn to get busy. 
Like Brown, Bathe is also an actress in her own right. She's starred on "Empire," "How I Met Your Mother," "Retired at 35," and has some projects up her sleeve that have made her quite busy. 
Bathe's Hilarious Story on Sterling on Dad Duty
This means that at times, she has to be away and it's Sterling on daddy duty. In a recent interview, she revealed that her husband said taking care of their two children was the most tiring thing he's ever done. 
"He called me once, he was like, 'You know, I snapped at Andrew the other day I just I realized, I'm more tired than I've ever been my whole life.' And I was like, 'Really? Say more about this tired thing.'" 
Good Relationship and Thriving Careers
The actress ended up joking her husband to "say more" about his complaint, as it's something she has to go through every single day when it's Sterling's time to work. 
Despite all these, the couple have remained strong in their relationship and continue to thrive in their own careers.