Magic Johnson's Wife Cookie Flaunts Curves in Yellow Eyelet Dress on Yacht in a Throwback Photo
Legendary ex NBA star Magic Johnsons' wife, Cookie Johnson, is all chic as she shares an old vacay picture.
Sixty-year-old wife of Magic Johnson, philanthropist, entrepreneur, and author of the memoir "Believing in Magic," Cookie Johnson, updated her Instagram page with a throwback picture she took while on vacation.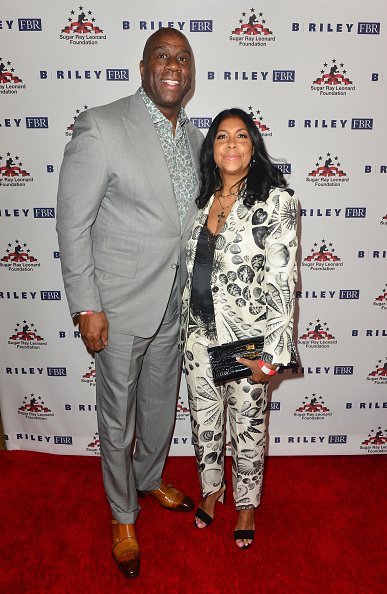 The author, who was bare feet, struck a pose in an ankle-length see-through gown. She held onto the boat while wearing a bright smile. On the caption to the picture, she wrote:
"#TBT GrownFolkVacay"
Cookie Johnson married legendary Hall of Fame basketball player Magic Johnson in a small ceremony on September 14, 1991, in Magic's hometown. 
The couple has two children together, "The Rich Kids of Beverly Hills" reality star Earvin "EJ" Johnson and Elisa Johnson, who they adopted in 1995.
The couple who has been married for almost three decades had an early turmoil in their marriage as the basketball player announced his HIV status forty-five days after their wedding.
In an interview with Good Morning America's co-anchor Robin Roberts, the author reminisced her reaction to her husband's HIV positive status.
"It scared me to death. I mean, I fell to my knees. We both fell on our knees, and we started crying."
The author revealed in the GMA interview with Roberts that she stuck to her marriage with the ex NBA star despite the tragic news because their foundation was built on love.
"He said, 'If you want to leave, you know, I don't blame you. It's OK. I understand.' Then I said, 'Are you kidding me? No. I love you. I'm going to stay here and help you live. I'm going to stay here, and we're going to beat this thing. We're gonna figure out how to beat this thing'"
Cookie, who had just found out that she was pregnant, had to wait ten days for the results of her HIV status. She refers to that time as disturbing because she was scared for the baby.
"I was scared to death about the baby. I mean, I had just found out I was pregnant, so it was early in the pregnancy," she recalled.
"In those days, you had to wait almost ten days to get your results back, so that was agonizing. And then, finally, the results came in, and what they told me was that if the mother is negative, then the baby is automatically negative. And they didn't have to worry about trying to test the baby because I mean, he hadn't formed yet. I mean, it was very early on."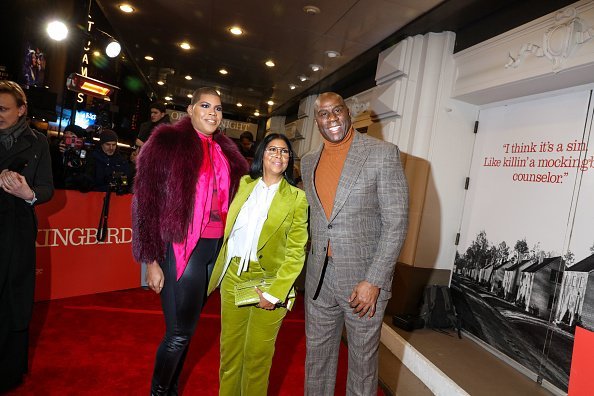 The couple is supportive of their son EJ Johnson who is openly gay. The basketball legend revealed that he came to terms with his son's sexuality after having a conversation with him. Cookie, on the other hand, said she had to pray to God. 
"Ultimately, I just prayed to God and said, 'God, reveal to me how you feel about this.' And he was like, 'Love your child.'… And that's what I'm doing."
It has indeed been a year of celebrations for "The Johnsons" as they both turned 60, and they recently celebrated their 28th wedding anniversary.