Robin Roberts of GMA Honors Late Tuskegee Airman Dad on Veterans Day for Serving in 3 Wars
Robin Roberts paid tribute to her late dad who "bravely served in 3 wars" right on time for Veterans Day, hoping to celebrate all that he's accomplished and sacrificed to serve and protect the nation. 
Before she became a renowned host, Robin Roberts was first a simple young woman who grew up in a military family. Raised by a colonel as a father, one might think she grew up in a stern household. 
However, in Roberts' eyes, her father was and will always be a gentle giant. Although he was serious, professional, and had a deep voice, to his daughter, there was a softness to him and he was compassionate to all those he met.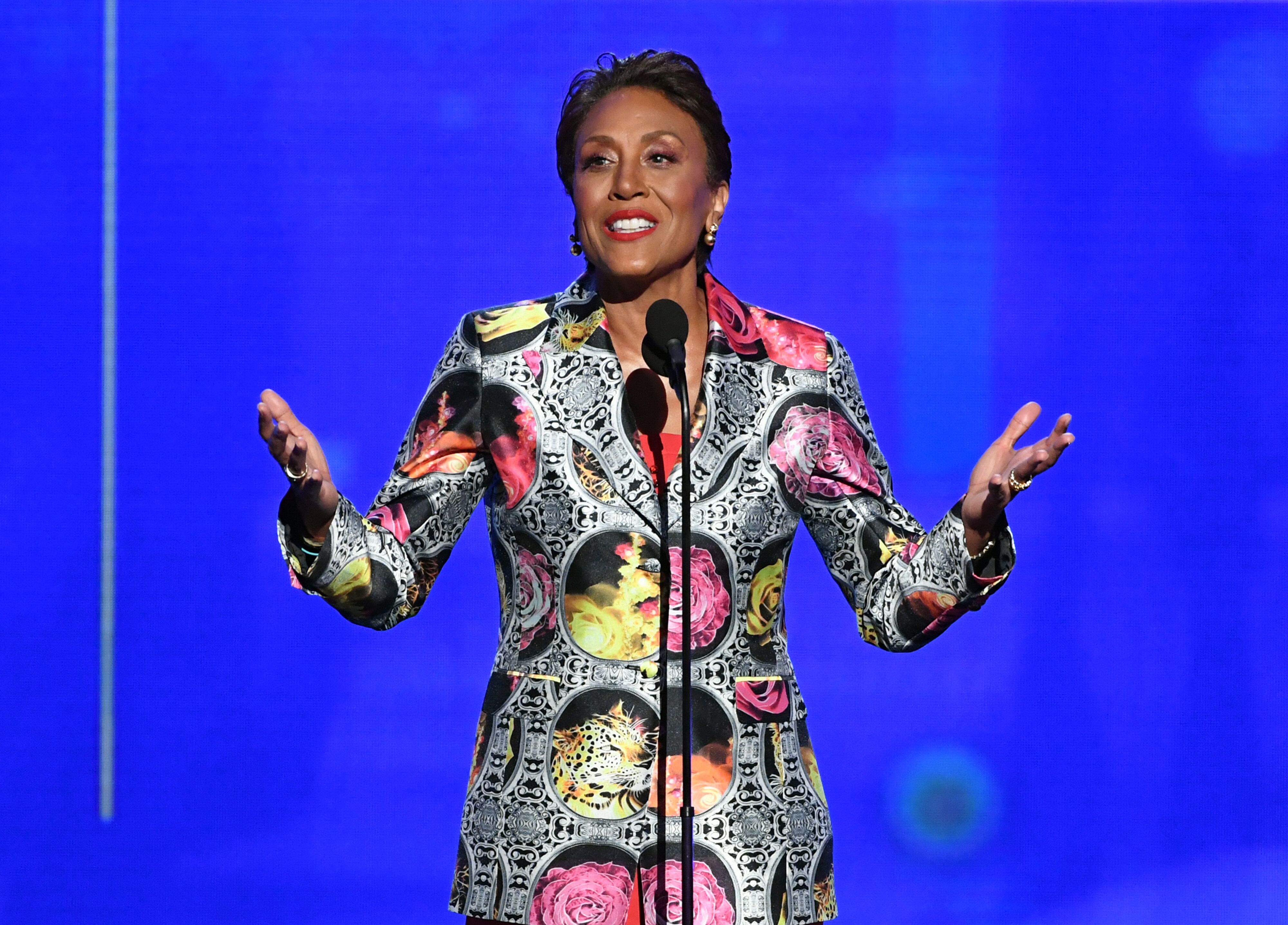 Robin Roberts Celebrates Veterans Day
That is why even after his passing, Robin continues to celebrate one of the days put in place to honor men and women like him. On Veterans Day, she shared a heartwarming photo of her and her dad hugging in front of a plane, symbolizing his days as a Tuskegee Airman. 
"My #MondayMotivation is being the daughter of Col. Lawrence E Roberts, a Tuskegee Airman who bravely served in 3 wars for this country. Immesnely proud of him and all veterans who are still with us and those watching us from above like my father. Blessings to all. #VeteransDay"
Growing Up in a Military Family
Robins has shared about her military background in a previous interview, recalling how when she was younger, while her dad was strict, he never forgot about her feelings. 
In fact, at one point, she confided in her sister that she wanted to buy a motorcycle. When her dad found out, he said: 
"Under no circumstances will you buy a motorcycle. No daughter of mine will do that. You know it's a deathtrap. You have a car to get you from point A to point B. You know, if that's gonna be the case you can bring that car home, and you can just ride your bicycle to your classes."
You know how proud I am of my father and his fellow #TuskegeeAirmen including Col. Charles McGee who attended a ceremony recently as the Air Force honored the #RedTails in a very special and fitting way. We'll tell you more about that coming up @GMA pic.twitter.com/NVQbExh2DL

— Robin Roberts (@RobinRoberts) September 17, 2019
Accepting the Situation and Letting It Go
Disappointed, Robin said she wouldn't buy a motorcycle and hung up before her dad could say anything else. 
Years later, the "GMA" host shared that one time, her dad asked: "Did I handle that right, Robin? Because I really don't think I handled that right with you." Of course, Robin reassured her that she was fine. 
A Sweet Surprise
Growing up with a military dad may be quite difficult at times, but growing up without a dad because he's stationed elsewhere is a lot tougher. 
For a young little girl named Emelia, having her dad with her on Veterans Day was a gift she will never forget. 
Second Lieutenant John Lombardo of the Massachusetts Army National Guardsman has been stationed away from his family for four months before surprising them of his arrival right in time for Veterans Day. 
A Salute to Our Soldiers
He went to his daughter's school, and when she saw him, her reaction was priceless. She ran and hugged her dad, not letting go, which left tears in both their eyes and those watching them. 
With all the sacrifices made by our brave soldiers, it is only right they're given the respect and love they deserve through honorary days such as Veterans Day. This is only a small gesture that the nation can do for all the hard work and sacrifice they put in to serve and protect the nation.