Octavia Spencer of 'Hidden Figures' to Be Honored with 2020 Visionary Award at The Producers Guild Awards
Octavia Spencer, known for her stellar performance on "Hidden Figures," is set to be honored with the 2020 Visionary Award at the Producers Guild Awards. 
The Producers Guild of America announced that Octavia Spencer will be honored with the Guild's Visionary Award at the 31st Annual Producers Guild Awards on Saturday, January 18, 2020, at the Hollywood Palladium in Los Angeles. 
According to the Awards Night's official website, The Visionary Awards is given to producers across film, television, and new media who "share inspiring, uplifting stories that add unique value to society and culture."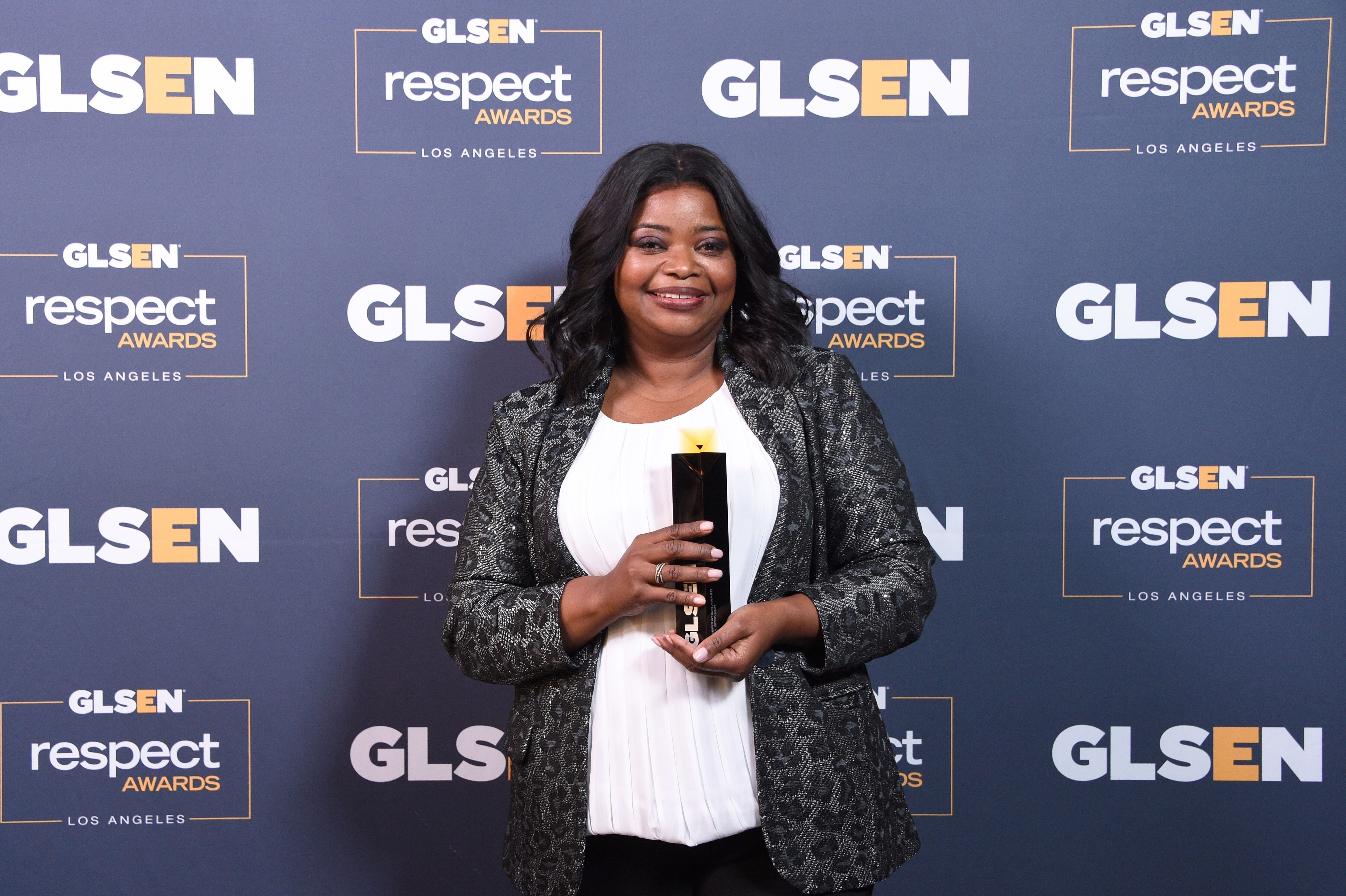 Why Octavia Spencer?
To share why they've chosen Octavia Spencer as the 2020 recipient of the honorable award, the Producers Guild of America presidents Gail Berman and Lucy Fisher shared: 
"As both an actor and as a producer, Octavia has provided her keen vision to an array of poignant stories across drama, comedy and everything in between. She understands how to harness the power of filmmaking to inspire audiences  everywhere with stories that showcase undeniable human truths and emotion."
Accepting Her Latest Award
Meanwhile, after finding out that she'd be receiving the award in January, Octavia said that it's an honor that she will never forget. 
"It is an honor to receive the PGA Visionary Award. From the very beginning of my career in entertainment, I have been guided by my dream to create an impact through storytelling. This is an incredible highlight for me, and I extend my deepest thanks to the PGA for this award."
A Humbling Honor
Recently, Octavia also received another award, this time as she received the "GLSEN Respect Awards" for all the inspirational roles she's taken on in her career as an actress. 
GLSEN is an organization that represents and protects the LGBTQ+ student community in America, hoping to promote a more inclusive school environment across states. 
Octavia as an Inspiration to Many
Moved that she was given such an honor by the organization, she throws it back to them and says she is hopeful for the future of American students because there are organizations like GLSEN that exist. 
"When we hear the word glisten, it brings to mind words like sparkle, glitter, and gleam and that is what this room feels like tonight. A shiny space filled with happy, beautiful people who are all aglow because we know that here we are seen, accepted, and loved for our full selves."
I'm humbled!!! GLSEN To Honor Octavia Spencer With Inspiration Award https://t.co/mLZ8uMQRQv via @Deadline

— octavia spencer (@octaviaspencer) August 13, 2019
Being the powerful woman that she is, Spencer ended her speech by saying that schools should be refuges where students can be themselves regardless of race or sexuality.