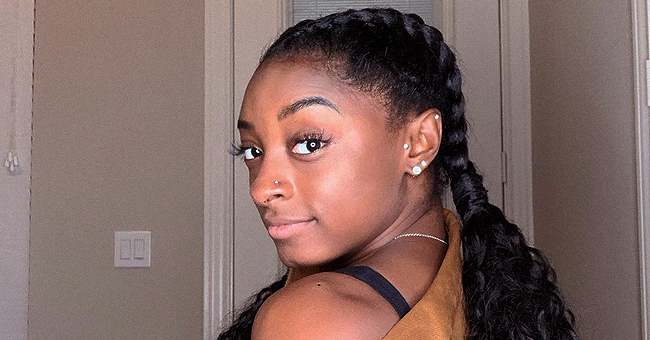 Instagram/simonebiles
Simone Biles Shows off Curly Pigtail Braids in Adorable Photos

Simone Biles is proudly flaunting her long hair in a new hairstyle she showed off on Instagram.
Simone Biles gave fans something to think about as she debuted a new hairstyle on Instagram last week.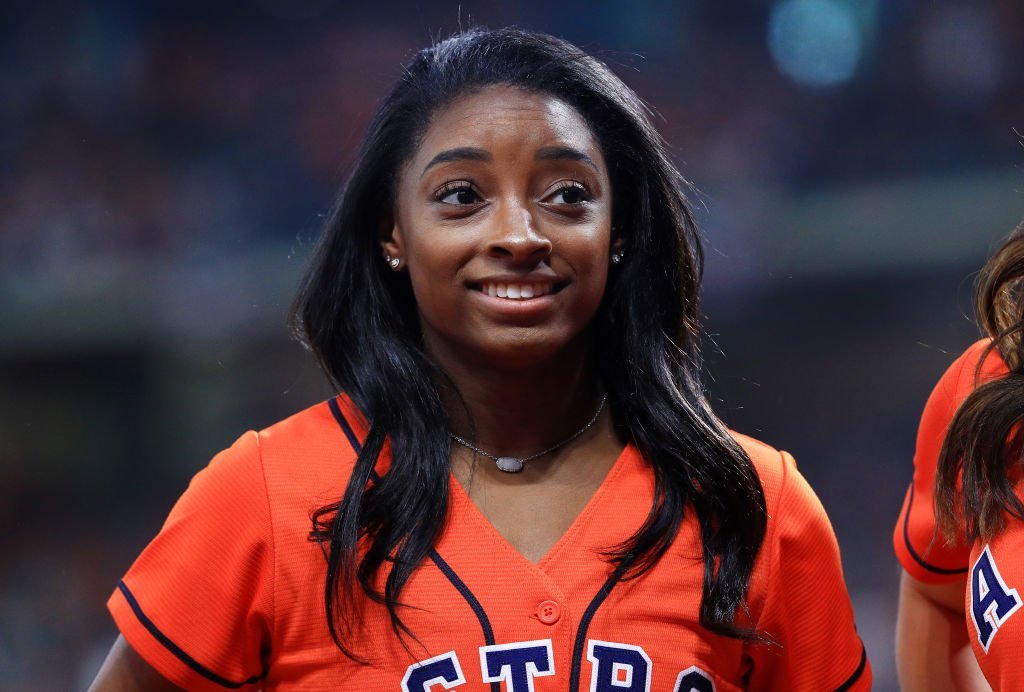 Simone Biles looks on prior to Game Two of the 2019 World Series between the Houston Astros and the Washington Nationals at Minute Maid Park in Houston, Texas | Photo: Getty Images
According to Hollywood Life, the Olympic gymnast switched things up from her usual tight bun updo and slicked-back straight hair.
This time, the 22-year-old made jaws drop as she rocked two feed-in cornrows that were french braided and tied near the nape of her neck.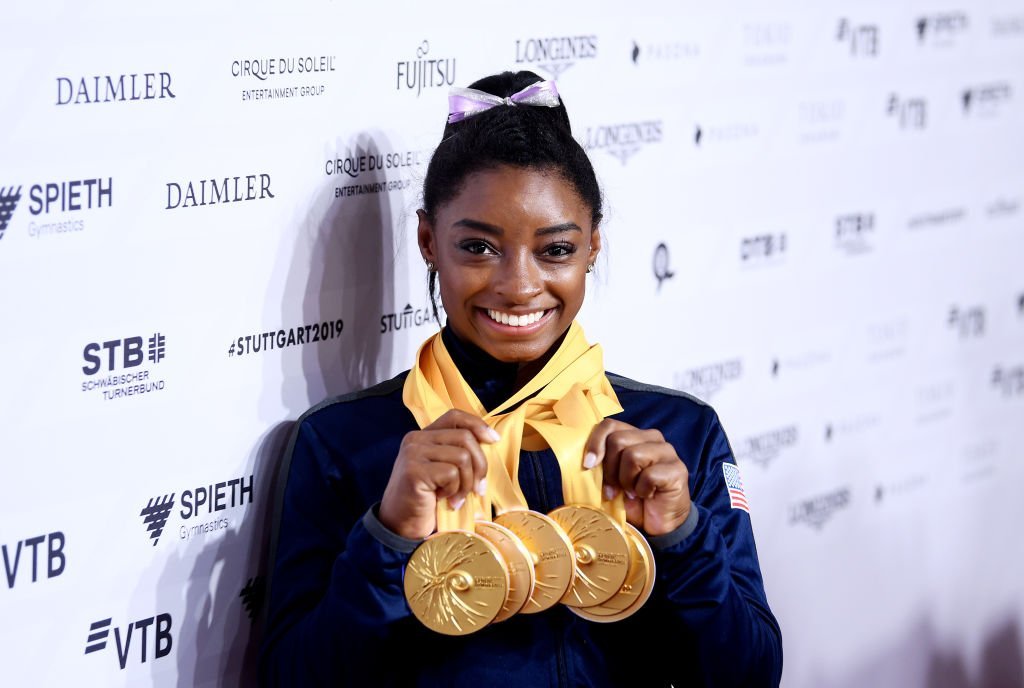 Simone Biles of The United States poses for photos with her multiple gold medals during day 10 of the 49th FIG Artistic Gymnastics World Championships at Hanns-Martin-Schleyer-Halle in Stuttgart, Germany | Photo: Getty Images
The ponytail pigtails gave way to long and full loose curls which went all the way down to her waist.
In the first snapshot, Biles gave fans her trademark stern smirk as she pulled her buttoned brown jacket off her shoulder to show off a bit of skin.
But in the next slide, Simone's playful and adorable side took control as she flashed a sweet smile while covering up completely.
The alluring post was, which was captioned, "Underestimate me.. that'll be fun," sent fans into a frenzy as they flooded her comments section with lots of 'wows' and oohs.'
However, Simone didn't stop there as she also took to Twitter to share the same photos. This time though, she changed the caption.
Taking the teasing to the next level, Biles wrote:
"Somethin a lil different ;)"
Twitter netizens couldn't seem to take the heat as Simone's photos have already been liked more than 26,000 times and have been retweeted more than 600 times.
An excited fan gushed about Simone's new look writing:
"I said OOOOOH yes then I saw the second pic and I said OOOOH YES YES."
Another user simply praised the athlete writing:
"You're the cutest."
While it was all positive comments for Simone's look, Allure noted that some fans observed the gymnast's piercing on one of her nostrils and got worried.
Given that gymnasts are forbidden to pierce their noses, some internet users are concerned that Biles' nose ring could point to a signal of an upcoming exit from the world of professional gymnastics.
Regardless of what the truth might be, Biles is busy with living her best life and doing good in any way that she can.
According to Olympic Channel, the four-time Olympic champion spent part of her night on November 9 in a dog kennel to raise awareness and funds for the Abandoned Animal Rescue close to her home.
Simone Biles, who is a hardcore dog lover, hopes that her action would encourage many to adopt some of the dogs in the rescue home.
Please fill in your e-mail so we can share with you our top stories!