Whitney Houston's Longtime Friend Robyn Crawford Talks about Her Friendship with the Singer after Marrying Bobby Brown
Robyn Crawford denies that she was "estranged" from her best friend Whitney Houston after her marriage.
Whitney Houston's best friend, Robyn Crawford, spoke to TODAY's Craig Melvin about how they drifted apart  after the singer married Bobby Brown in her memoir, "A Song for You: My Life with Whitney Houston."
But despite it all, Crawford claims, they were never estranged.
Houston called a halt to the romantic aspect of the relationship when she signed her first record deal.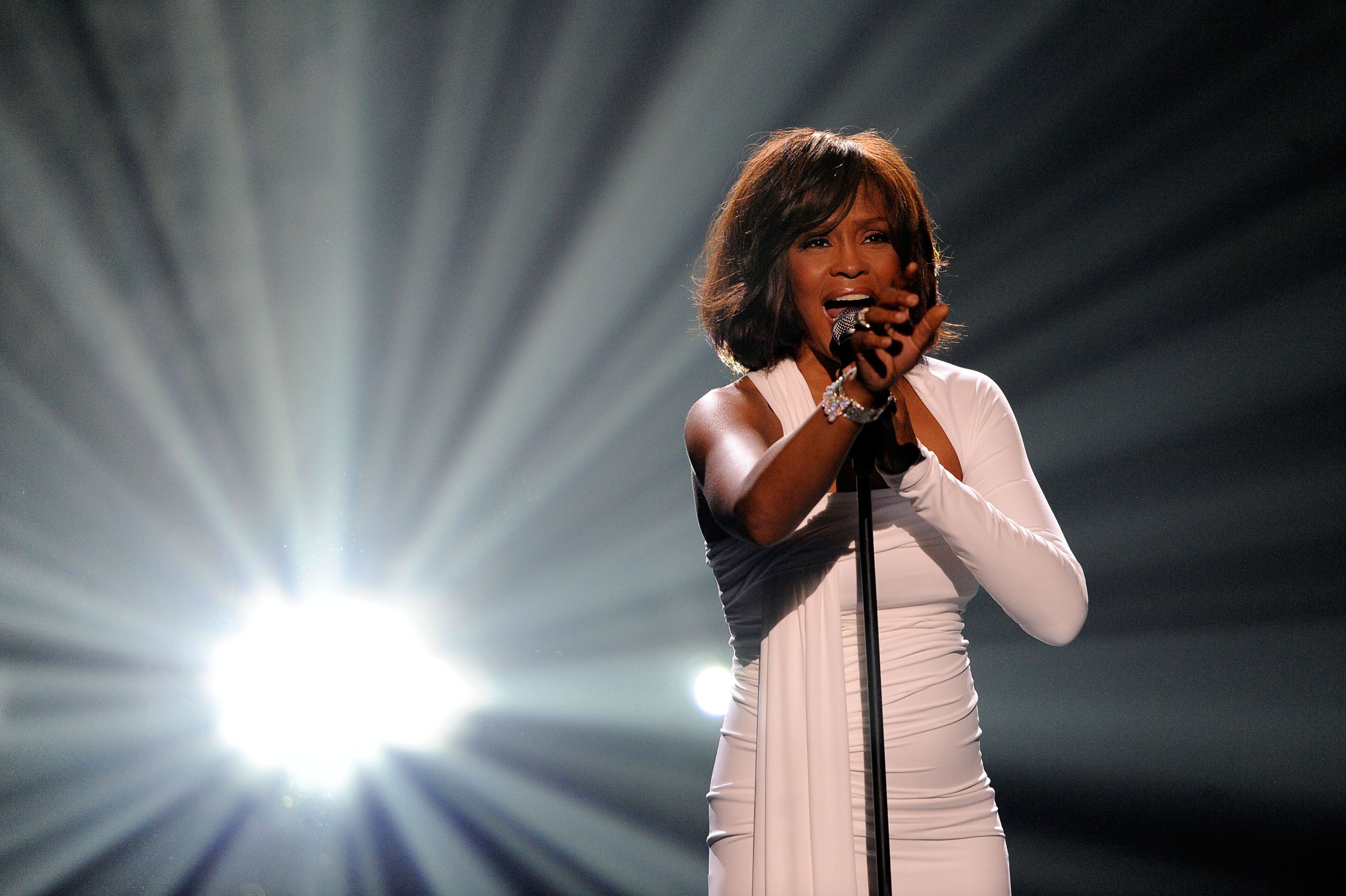 THE MEMOIR THAT IS REVOLUTIONIZING WHITNEY HOUSTON'S IMAGE
Crawford has just published a memoir, "A Song for You: My Life with Whitney Houston" which is opening up the most intimate chapters oof the singer's life and revealing hitherto unknown facts.
Crawford told Melvin that she grew increasingly uncomfortable with the changes she witnessed in her friend, and the way she was treated by her husband, Bobby Brown.
Whitney Houston and Robyn Crawford's longtime friendship has been the subject of rumors for many years. https://t.co/kAsQm2Gq7p

— ESSENCE (@Essence) April 23, 2019
ROBIN CRAWFORD ADMITS SHE COULD DO NO MORE FOR HER FRIEND
Crawford worked for Houston for 8 more years after her 1992 wedding to Brown and admitted she left the singer's employ and her inner circle when she realised she couldn't help her anymore. She said:
"I moved on because I felt I had done all I could do, but she knew where to find me."
Whitney Houston's best friend Robyn Crawford is speaking out about their romantic relationship. In her new memoir "A Song For You: My Life with Whitney Houston," Crawford said Whitney Houston ended their physical relationship after Houston signed her record deal. pic.twitter.com/x1yJcbtYsv

— The Talk (@TheTalkCBS) November 6, 2019
ROBYN CRAWFORD DENIES ESTRANGEMENT
Crawford became tense when Melvin questioned her about the 15-year estrangement between her and Houston. She protested:
"Whitney and I didn't fall out. I was always there for her, she knew that (...) We were never estranged. Estranged means someone calculated you don't come here. That is not true."
TURNING BACK THE CLOCK
Melvin asked Crawford if she believed that Houston's tragic end could have been avoided if she had stayed in the singer's life, and she replied:
"You know what, I don't know what would happen, what would have happened if I would have stayed. What I do know is that my love for her and the bond that we had allows me to sit here today."
Crawford wants to rehabilitate Houston's image, who has been seen as an addict and a weak victim of abuse at the hands of her former husband.
It is her hope that her memoir will remind people of the brilliant, radiant girl who made music history with every song she recorded.
Robyn Crawford Breaks Silence & Confirms Romantic Relationship With Whitney Houston https://t.co/jtY7X7NVJI pic.twitter.com/NEbcZATh7p

— ThatGrapeJuice (Sam) (@thatgrapejuice) November 6, 2019
HOW WHITNEY HOUSTON AND ROBYN CRAWFORD BECAME FRIENDS
Robyn Crawford was 19 years old when she met 17-year-old Whitney Houston, at a summer camp in East Orange, New Jersey, in 1980.
The two girls were working as councilors and a strong friendship sprung up between them. As their bond deepened, the girls found themselves falling in love. Crawford revealed:
"Our friendship was a deep friendship. In the early part of that friendship, it was physical." 
Sadly, their relationship was disapproved of by Houston's family and fearing that it would damage her career, Houston called a halt to the romantic aspect of the relationship when she signed her first record deal.