Meet 'Night Court' Star Harry Anderson's Two Beautiful Grownup Kids
Actor and Magician, Harry Anderson from "Night Court" has two beautiful, grownup kids who followed in their father's footsteps and developed a liking for the arts.
For years, American actor and magic trick expert, Harry Anderson toured the world with his magic hat, while also appearing on several television shows, including "Night Court," "Cheers," and "Dave's World." 
Despite his seemingly busy career path, the late magician still made out time for family, having two beautiful kids and devoting a great deal of his adulthood to them until they grew up in his footsteps.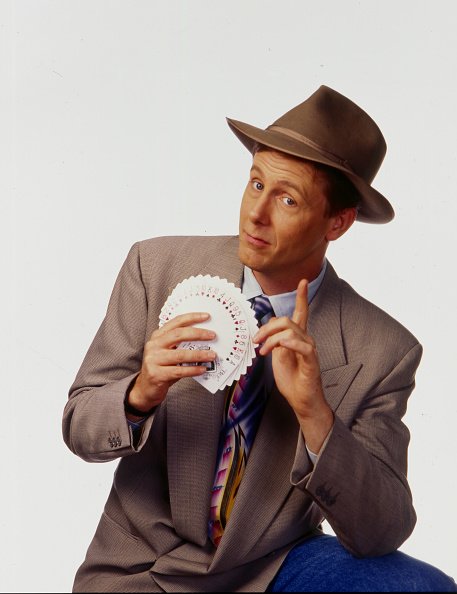 HARRY AS AN ARTIST
Best known for his role in "Night court," the American actor and comedian quickly rose to fame, adapting the title of "the con man" thanks to his magical prowess. 
But not even his legendary con tactics could overtake the title role, Judge Harry Stone, which he played in the NBC series.
The series ran for eight years on the network, with the late star putting in his best efforts to give life to his character (a young, jovial judge and an amateur magician, who was son to a pair of ex-mental patients.)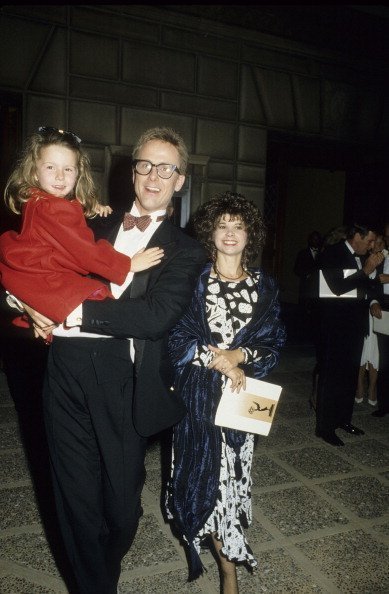 Harry Stone was appointed judge when he was only 34, making him the youngest jurist to ever grace the county's bench. 
But his youthful nature did nothing to improve his taste in movies or music as he was a fan of old movies and loathed modern records.
For six seasons, fans of the show watched as the young judge improved his experience with each new case he was faced with.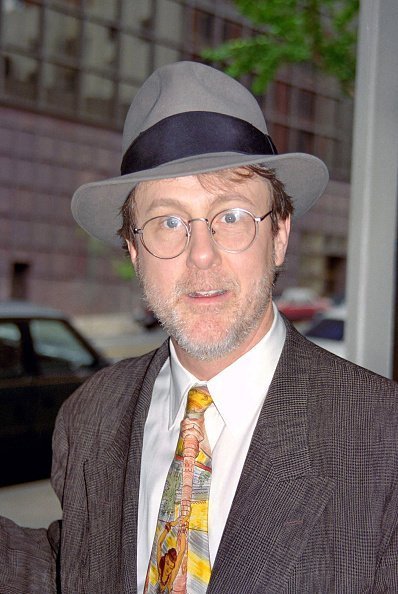 WHO IS THE MOTHER OF HARRY'S KIDS?
Harry married his first wife, Leslie Pollack, in 1977, and the two held out strong for twenty-two years before their divorce in 1999. 
The former couple met during their early career years, while they were still coming up as street performers, with the late icon thrilling with his magic tricks while his ex-wife was a mentalism act expert. 
Their shared interests drew them together, and soon, they began performing together, and eventually started dating, leading to their marriage.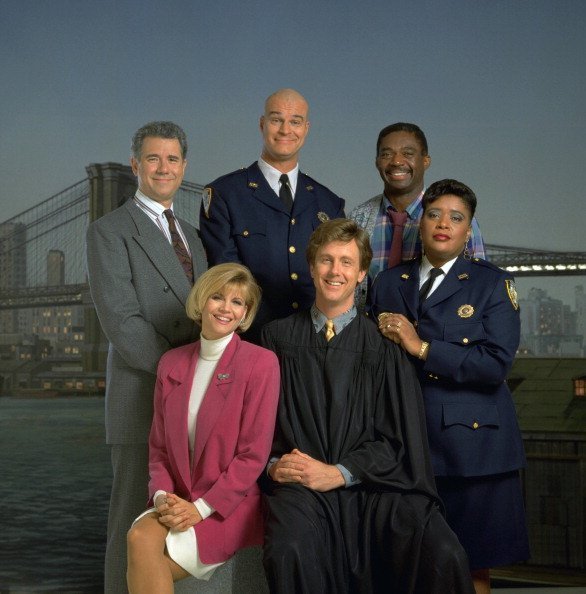 During their life together, the former love pair were blessed with two beautiful children, a daughter, Eva Fay Anderson, and son, Dashiell Anderson.
THE STAR DIDN'T HAVE KIDS FROM HIS SECOND MARRIAGE
A year after his divorce, the magic legend tied the knot a second time with Elizabeth Morgan. The two moved into their New Orleans home shortly after their marriage, becoming new homeowners.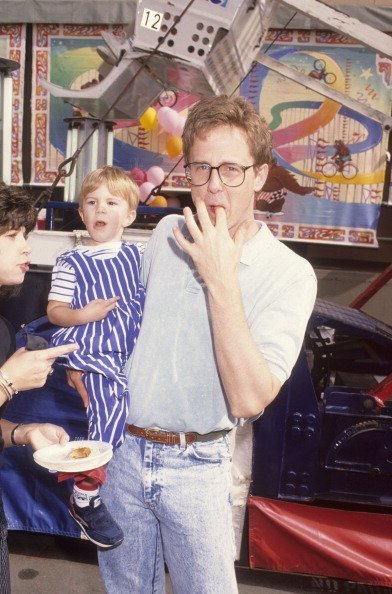 The trickster went on to own a shop, Sideshow, in which he sold all sorts of items pertaining to magic tricks, and then later added a night club called Oswald's Speakeasy to their business collection.
Six years into their marriage, the con star, and his wife left their New Orleans apartment for a new one in Asheville, North Carolina, where they settled down to build their family together. Harry had no kids with his second wife.
THE PASSING OF A LEGEND
On April 16 2018, the actor died in his Ashville home during the early hours of the morning. He was 65 years old at the time of his passing on April 16, 2018, and the death was said to be from natural causes, as reported by his son, Dash.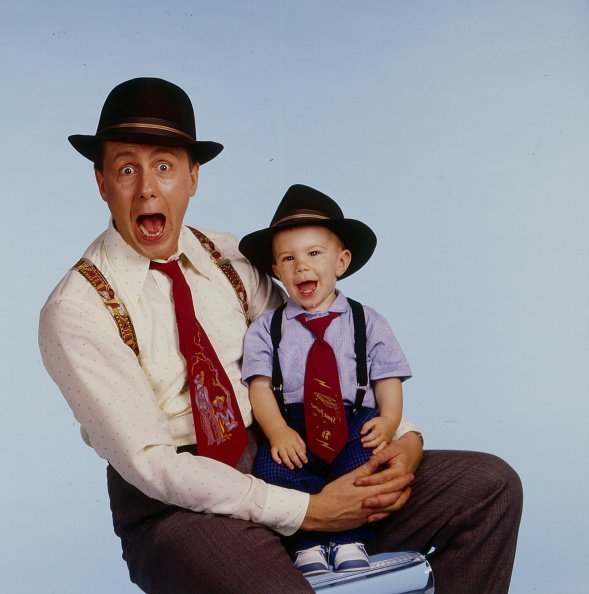 The legend got hit by influenza earlier in the year and suffered several strokes as a result. He also developed heart disease and was hospitalized several months before his demise.
The iconic trickster never recovered from the flu, and eventually died in his sleep from influenza induced stroke and heart disease. Based on investigations by the Asheville police department, no foul play was suspected.
THE ICON LEFT TWO PROTEGES BEHIND TO CARRY ON HIS WORKS
The late magician is survived by his wife and two amazing children who are masters of the arts, just like their predecessor. Both kids have found their way into show biz in their different capacities.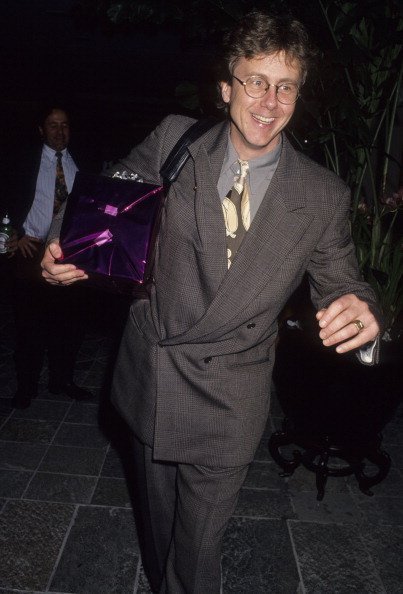 Dashiell starred in the CBS series, "Harry Anderson: The Tricks Of His Trade," as himself, Harry's son. The show, which featured the late icon, starring as the title character was notably a one-man special, displaying loads of magic and card tricks.
Eva, on the other hand, became a writer, actress, and producer, boasting of entertainment credits like "PITtv," "You're The Worst," and "A Kiss From Daddy." And she is also a comedy enthusiast, just like her late dad.
EVA IS LIVING IT UP
In addition to her entertainment credits, the writer holds a job at Briarpatch and was formerly employed as a playwright for Vassar & New York Stage, as well as the Film's Powerhouse Theatre. 
The Los Angeles resident developed her unmatched skills at the University of Southern California, where she studied Film and TV production.
Born on December 19, 1980, in California, the 39-year-old is engaged to John Enbom, and soon to be married.
REACTIONS OF THE ANDERSON KIDS TO THE LOSS OF THEIR PATRIARCH
Following the magician's death, his son Dashiell confirmed the news to TMZ, revealing that the legend died of natural causes.
His sister, Eva, received the news as a wave of shock, taking to twitter to revive a memory of her dad, buried within Judd Apatow's tweets.
The 39-year-old retweeted one of Apatow's tweets, which reflected on an interview he once had with the deceased actor when he was a fifteen-year-old teenager and was published in his book titled, "Sick In The Head."
Responding to the heartfelt reflection, Eva thanked the book author for capturing her dad at that special moment of his life and giving them something special to hold on to.
My father loved that interview and shared it with us just before your book was published. Thank you so much for capturing him at that moment in his life. It is an incredibly special thing to have. https://t.co/mdsYAMpRSa

— evafay (@evafay) April 17, 2018
The Anderson kids are certainly upholding their father's legacy.