Alex Trebek's Emotional Moment on 'Jeopardy!' Moved Fans and They Shared Their Reactions
Monday night's "Jeopardy!" had a surprise in store when contestant Dhruv Gaur conveyed a touching message of support to Alex Trebek during the show's final round. And it didn't take long before fans responded in kind.
Alex Trebek choked on emotion when Dhruv chose to write, "We love you, Alex," instead of taking a stab at the "Final Jeopardy!" question. 
The show of support amid his stage-4 pancreatic cancer battle had not only Alex close to tears but also everyone that saw the touching moment.
After the show, "Jeopardy!" applauded Dhruv and posted an image of him during the show with the caption, "Couldn't have said it better ourselves, Dhruv! #WeLoveYouAlex."
👏👏👏
Couldn't have said it better ourselves, Dhruv! #WeLoveYouAlex pic.twitter.com/JPpXjF2ifZ

— Jeopardy! (@Jeopardy) November 12, 2019
Fans of the show didn't hesitate to share their thoughts, and even reminded others on how long Alex and the show had been a part of their lives.
"Watched Jeopardy with grandma as a child. Now, I'm 40, and she's 102. We're still watching. Alex has been a part of my life for decades. Dhruv said what we're all thinking," one die-hard fan wrote.
Alex had indeed hosted the show for three and a half decades, and despite the low survival rate of his type of cancer, he always puts on a brave face.
"Alex has been so brave and inspiring as he faces #pancreaticcancer. We are touched by this sweet gesture to spread hope during Pancreatic Cancer Awareness Month! #WeLoveYouAlex," the Pancreatic Cancer Action Network, commented.
The game show host first shared the news of his diagnosis with viewers in March this year with an explanatory video, wherein he wanted to state the facts before and misinformation hits the ground running.
"Now, just like 50,000 other people in the United States each year, this week, I was diagnosed with stage 4 pancreatic cancer," Alex said. "Now normally, the prognosis for this is not very encouraging, but I'm going to fight this, and I'm going to keep working." 
#Jeopardy host Alex Trebek gets emotional over contestant's message of support.#PlayoftheDayhttps://t.co/FWfhHZVfFD pic.twitter.com/mwOEsIkcqm

— Good Morning America (@GMA) November 12, 2019
Dhruv later explained the reason behind his compassionate gesture on social media, and it all started after Alex shared early on during the show, that he is due back for cancer treatment.
"We were all hurting for him so badly. When Final Jeopardy came up, I could've tried to puzzle it together, but really, just kept thinking about Alex, and thought he should know. I'm just very grateful I got the opportunity to say what I know everyone was thinking. Sending all the love," Dhruv wrote.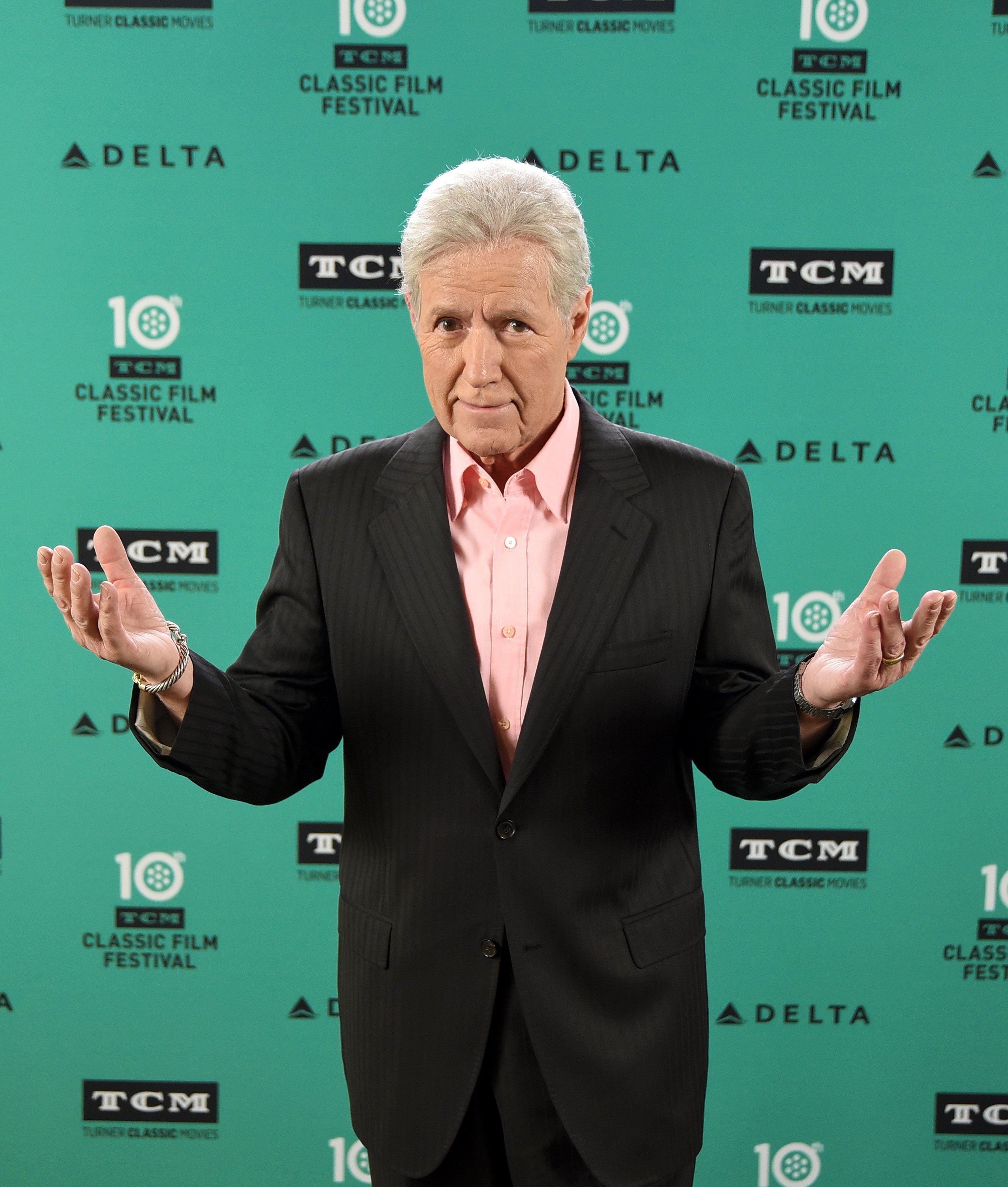 However,
Alex's perspective
on his diagnosis has a notably different tone. During a recent interview, Alex elaborated on the fact that the thought of dying doesn't scare him.
Looking back at the life he lived, Alex sees it as the approach to the end of a "good life, a full life," and that realization doesn't bring him any fear.