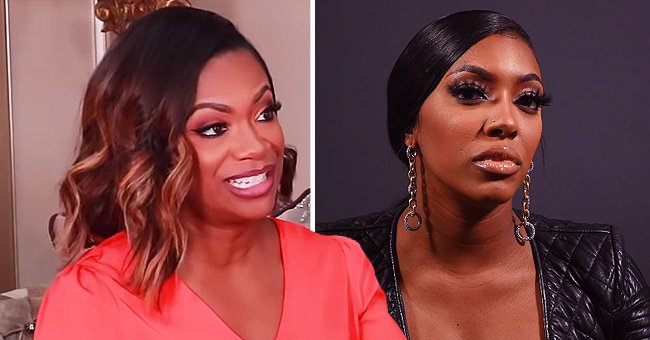 YouTube/KandiOnline YouTube/EBONY Magazine
Kandi Burruss Reportedly Talks about RHOA Co-Star Porsha Williams Getting Back Together with Dennis McKinley

Kandi Burruss, like everyone else, was reportedly shocked when her "Real Housewives of Atlanta" co-star Porsha Williams got back together with her estranged fiancé Dennis McKinley after only a few months of calling it quits.
Williams and McKinley, who share a seven-month-old daughter Pilar "PJ" Jhena, split earlier this year amid reports that the businessman cheated on his fiancée and baby mama.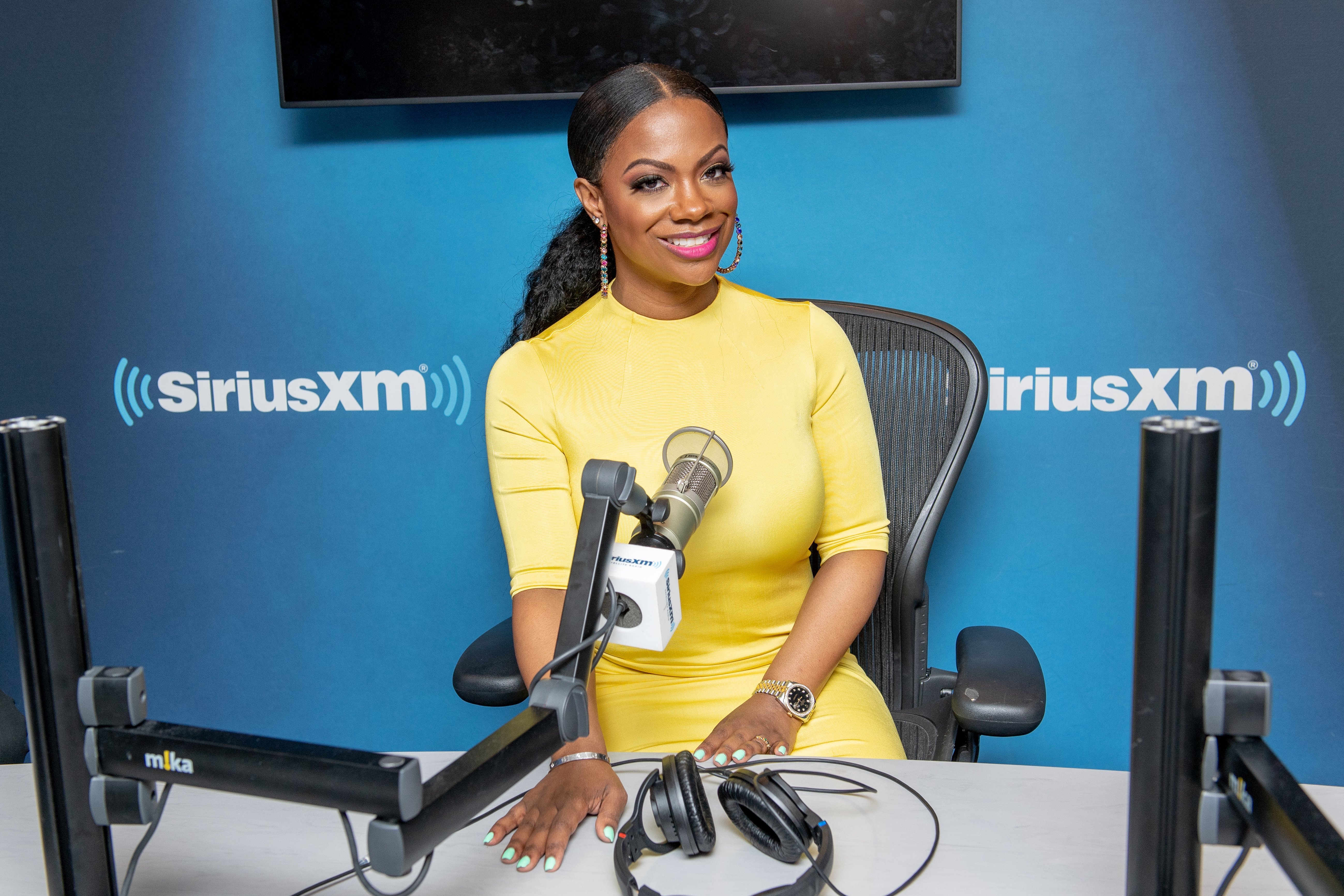 Kandi Burruss visits SiriusXM Studios on March 18, 2019 in New York City | Photo: Getty Images
McKinley denied the allegations at the time, but on the last RHOA episode, Williams said he admitted being unfaithful during a therapy session. Regardless, the couple seems to have moved on and are showing off their love on social media once again.
"For me, I had just heard my fiancé say that he actually had sex with someone while I was carrying our child. I didn't want to hear anything else."
While fans were mostly in the dark, Burruss recently told Hollywood Life that she was just as stunned to see the two get back together.
The reality star admitted:
"It did when it happened, because at first when we started the season, she was so done. But everybody could figure it out, I guess, especially when they have a beautiful baby."
Despite the quick reconciliation, Burruss was not so sure that Williams and McKinley would still go on with initial plans for a New Year's Eve wedding.
"I think she's taking her time," Burruss said of her fellow housewife. "I think she's still trying to work on them as a couple, and we'll see."
Williams and McKinley got engaged in September 2018 after dating for a year. They welcomed their daughter earlier this year in March, but by June, the couple had called it quits. There were rumors that McKinley was cheating on his woman, but he vehemently denied those, and Williams did not comment.
On the November 10 episode of RHOA, however, fans got to see the hair entrepreneur breaking down as she revealed McKinley confessed to cheating on her two months before their daughter was born.
McKinley reportedly broke down in tears while making the ugly revelation, and Williams stormed out of the therapy session, heading home to tell her sister everything.
She said during the show:
"For me, I had just heard my fiancé say that he actually had sex with someone while I was carrying our child. I didn't want to hear anything else. There was nothing else I needed to hear, nothing I needed to say. I didn't need to know the reasons. I didn't need to know anything else."
"I literally wish I could wake up and [have] somebody could be like, 'It was a dream, it didn't happen,'" Williams added. "We're, like, creating a real family, and just to think it wasn't real is really hurtful."
Williams and McKinley seem to have eventually found a way around their situation, as is evident in their loved-up snaps and social media declarations of love. It's not yet sure how they worked things out, but we expect it will play out during the ongoing season.
Please fill in your e-mail so we can share with you our top stories!