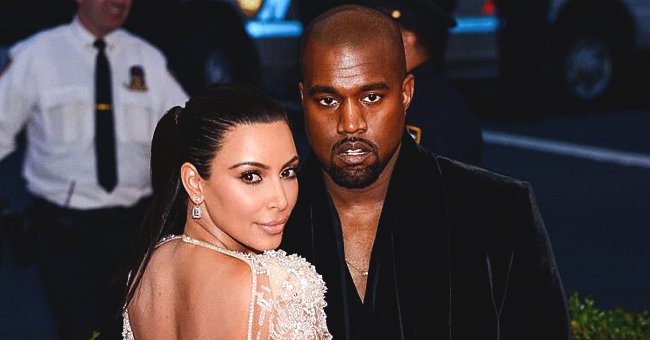 Shutterstock.com
People: Kim Kardashian from KUWTK Intends to Visit Pastor Joel Osteen's Church in Texas with Kanye West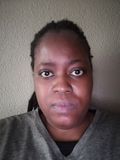 Over the coming weekend, Kanye West, 42, intends on visiting pastor Joel Osteen's church in Texas and his wife, Kim Kardashian West, 39, plans to join him for the trip.
Osteen, 56, invited Kanye to his Lakewood Church in Houston a few weeks ago, according to a source close to the rapper. The insider shared:
"Kanye has wanted to attend the Osteen service for a while now. They were just trying to find a date that worked. Kanye plans on flying to Houston this weekend."
Kardashian will join Kanye for Texas trip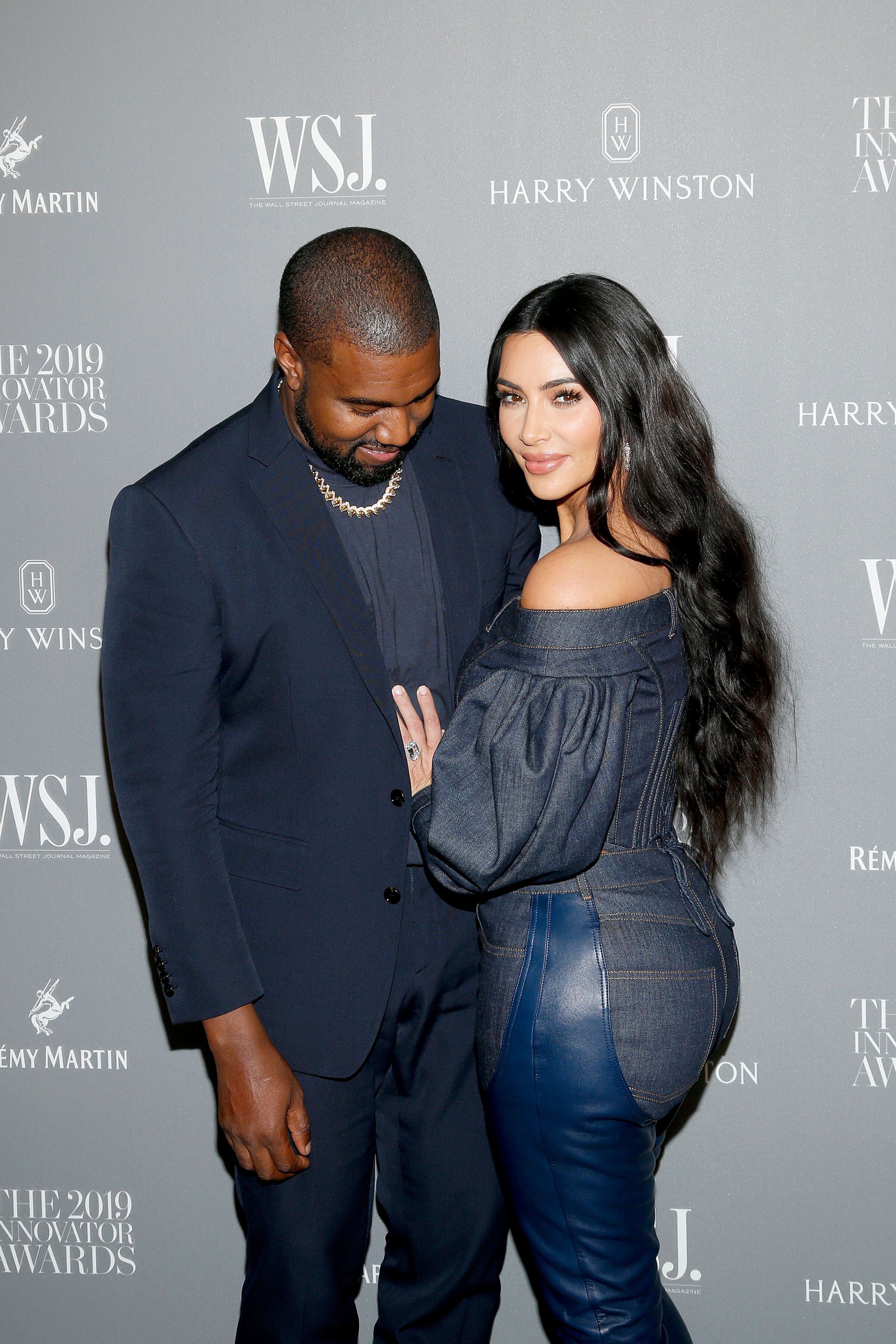 Kanye West and Kim Kardashian West at the WSJ. Magazine Innovator Awards on November 06, 2019, in New York City | Photo: Lars Niki/Getty Images
The source also added that "Kim plans on attending as well." This coming Sunday, "Kanye will be involved in the service. He is excited."
Osteen has a famous megachurch that boasts around 50,000 people per week, according to a 2018 Houston Chronicle article. On top of that, about 10 million people live-stream the services from their homes.
Kanye planning his upcoming tour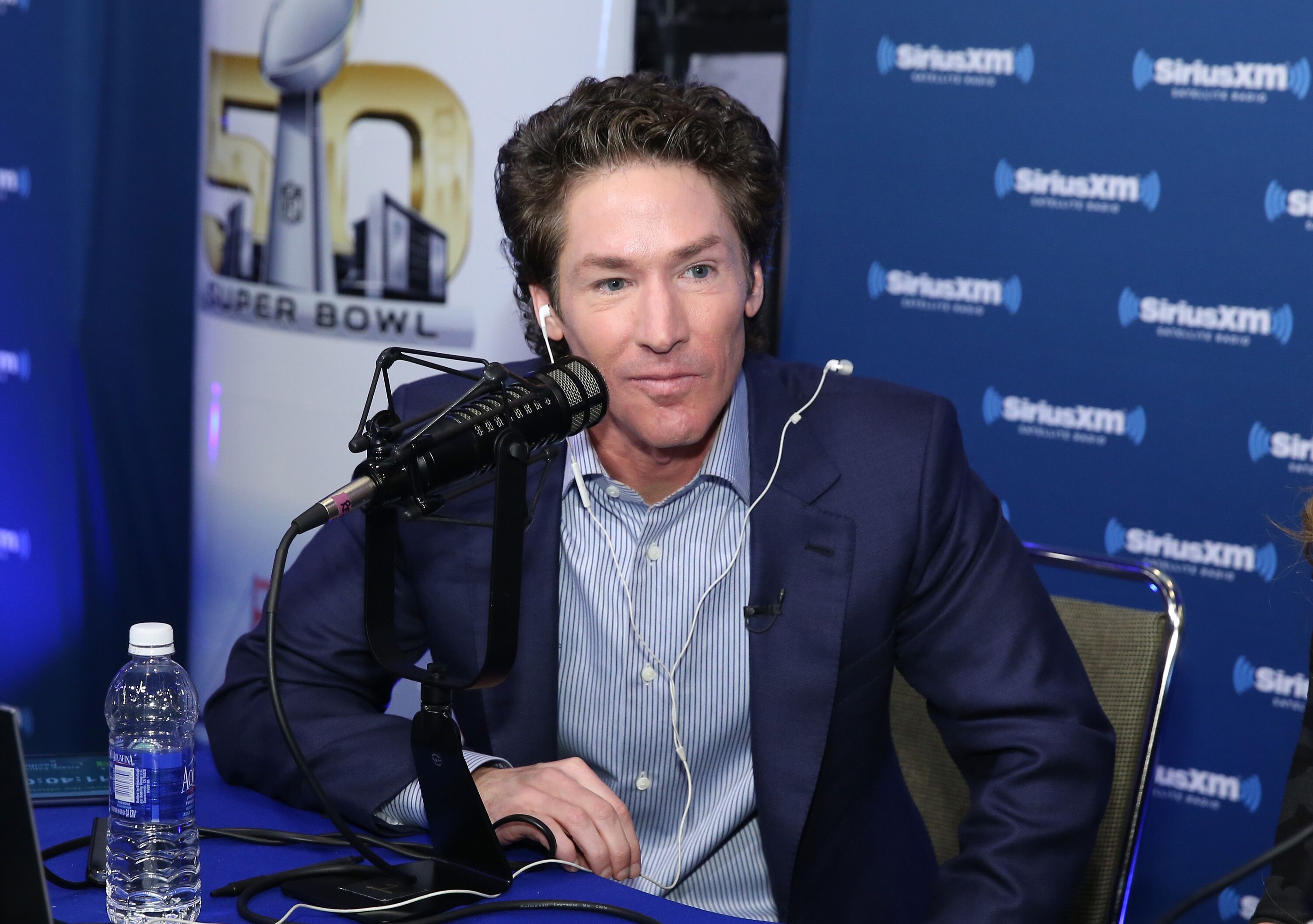 Pastor Joel Osteen at the SiriusXM set on February 5, 2016, in San Francisco, California | Photo: Cindy Ord/Getty Images
The source also revealed that the singer has been focused on finalizing the plans for an upcoming tour. The tour comes after he released his gospel-inspired ninth solo album and accompanying IMAX film, "Jesus Is King."
The insider explained:
"Kanye is still finalizing tour plans. He has gone from wanting this huge tour to realizing that he needs to tone it down a bit so he can continue to stay healthy."
The informant was referencing Kanye's ongoing battle with his mental health. The musician and businessman allegedly realized that "he needs to take care of himself mentally as well."
Kim worried that Kanye is less focused on his family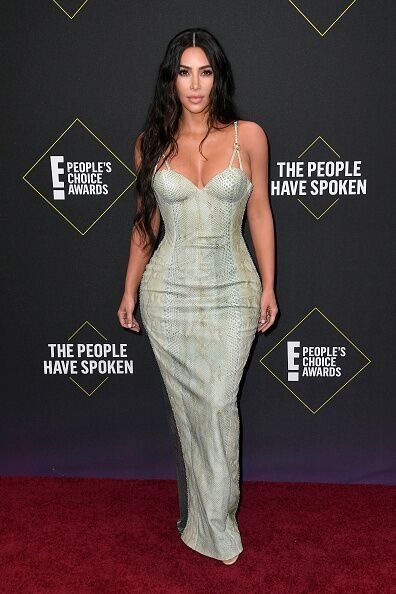 Kim Kardashian at the E! People's Choice Awards at Barker Hangar on November 10, 2019 in Santa Monica, California | Photo: Frazer Harrison/Getty Images
However, his wife is reportedly more concerned about the rapper's lack of focus on his family. The source said: "Kim seems less concerned [about his mental health]."
The insider added:
"She is involved and will keep pushing for a situation that seems safe and that is also good for their family. She has made it clear that he can't take off for weeks for a tour. There needs to be a balance."
Osteen's friendship and invitation to Kanye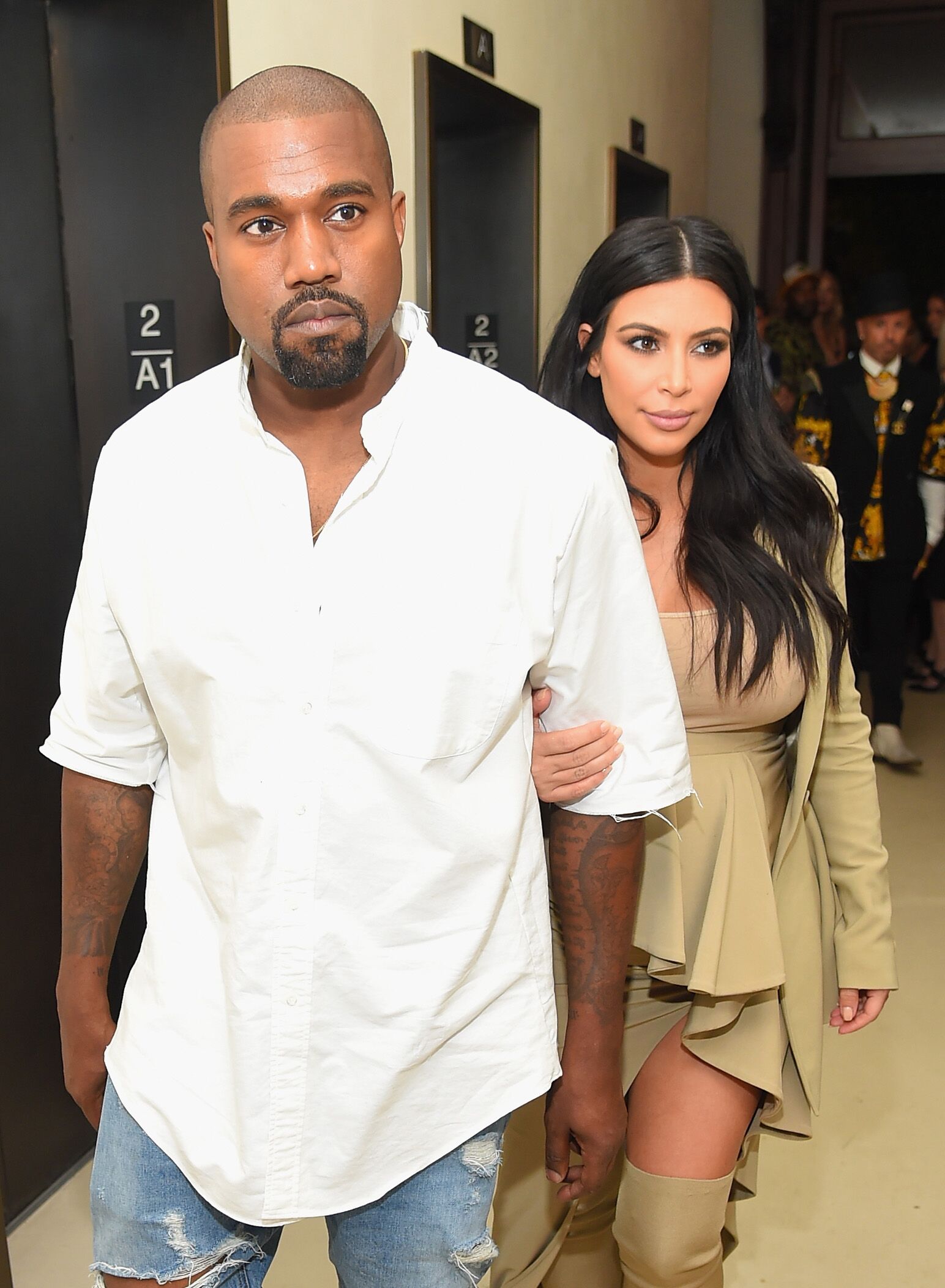 Kanye West and Kim Kardashian-West at the Rihanna Party on September 10, 2015, in New York City | Photo: Michael Loccisano/Getty Images
In October 2019, another source that is close to Kanye revealed that Osteen had extended a church invitation to the rapper. The singer was allegedly keen on going and wanted to spend "more time with Joel."
The insider shared that the two were "friends" and that "they message each other a lot. They have deep conversations." Kanye plans to "learn how other churches do things."
The source revealed how the musician was keen to get "tips and guidance" from other church leaders.
Kanye's spiritual journey
Kanye announced this year that he's fully converted to Christianity. Over the past year, the rapper has hosted his Sunday Service every week religiously.
While speaking to a crowd last week at the George Washington University's Lisner Auditorium, he said:
"I want to let you know that I am not here for your entertainment this afternoon. We are here to spread the gospel. Excuse me if I mispronounce anything. I am a recent convert. It means I recently got saved within the year."
Please fill in your e-mail so we can share with you our top stories!