Pierce Brosnan's Sons Dylan and Paris Chosen as the 2020 Golden Globe Ambassadors
A first in the history of this prestigious reward, the Hollywood Foreign Press Association (HFPA) announced Pierce Brosnan's two sons, Dylan and Paris, as next season's Golden Globe Ambassadors.
Chosen by the HFPA, an ambassador is traditionally the child of a respected producer, director, actress, or actor, and assists during the Golden Globe Awards ceremony.
The association changed the title to its current status back in 2017 to "better reflect the role," which also highlights philanthropy.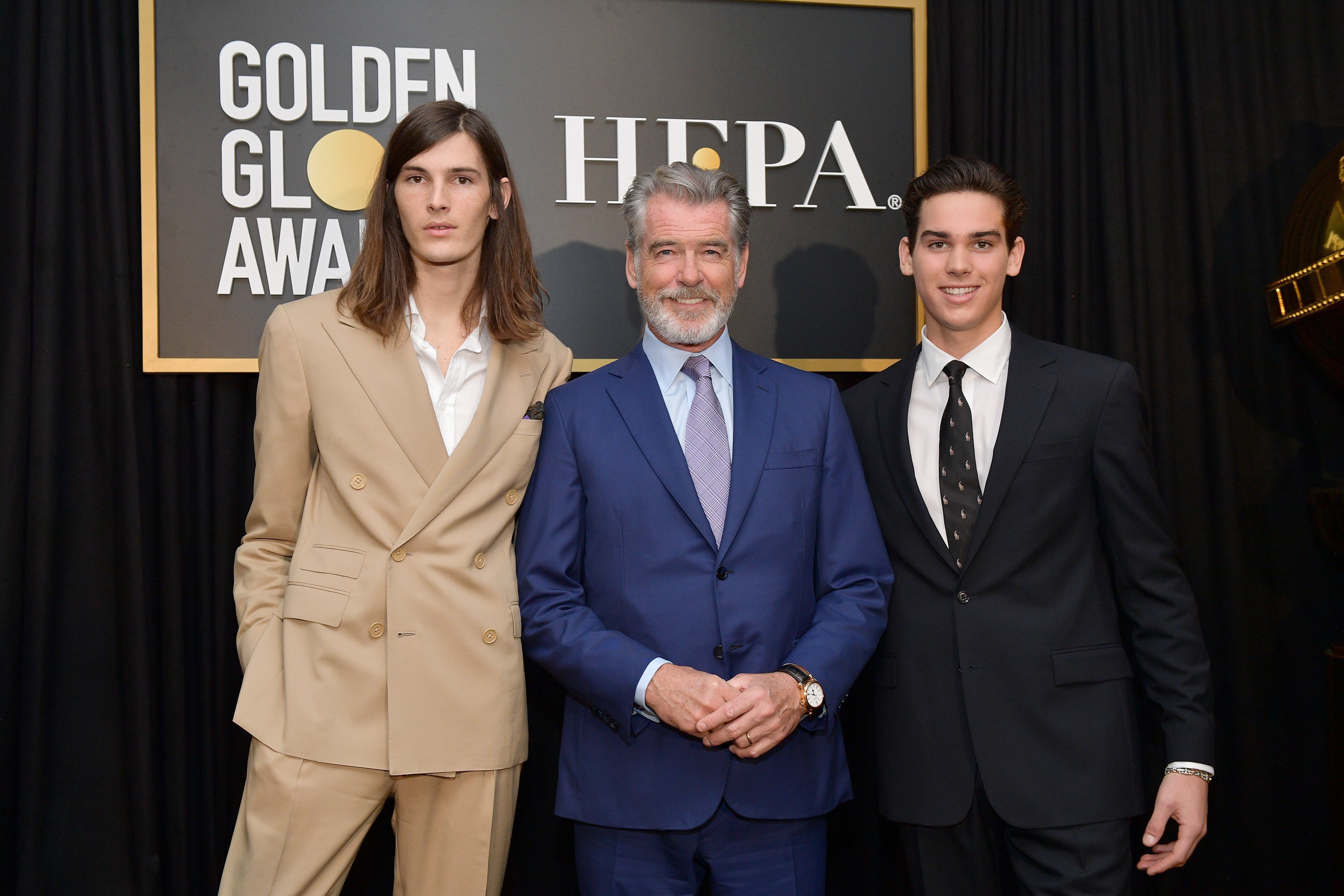 This year's Golden Globe Ambassador, daughter of award-winning Idris Elba, Isan, introduced the Brosnan brothers as next year's representatives at Catch LA in West Hollywood, California, making it the first time two siblings will hold the position.
They will each choose a nonprofit organization and spend their year raising awareness to the cause, while also assisting with the distribution of statues during the annual Golden Globe Awards next year.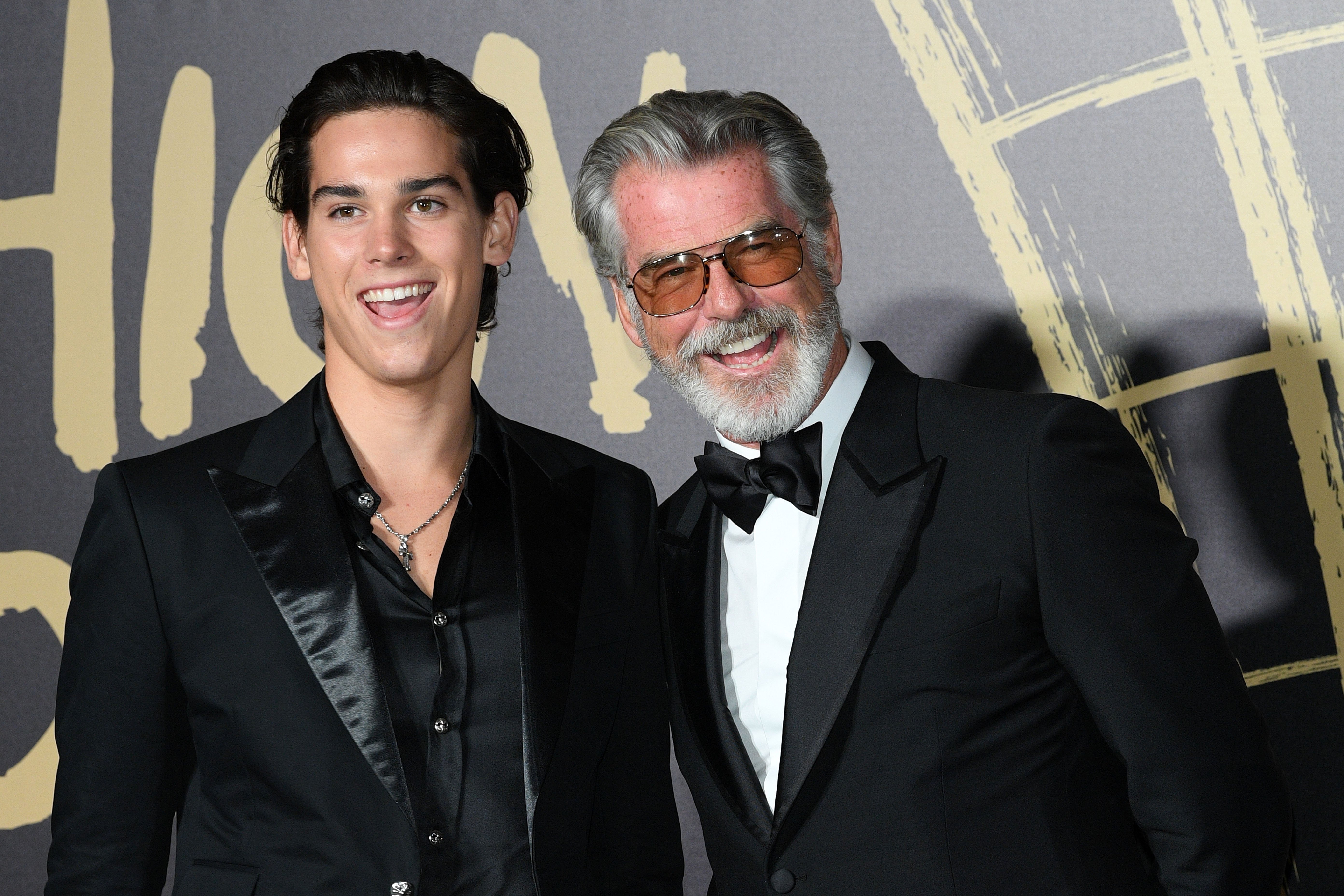 "We're proud to honor our dad's legacy as we join the incredible roster of previous Golden Globe Ambassadors, many of whom have gone on to pursue their own dreams in the entertainment industry," Dylan Brosnan said. "The biggest lesson our dad taught us is to 'be kind,' which was an essential factor in Paris and my decision to study filmmaking and our desire to tell important stories."
Paris and Dylan will be joined at the Golden Globe Awards on Sunday, January 5, 2020, by Ellen DeGeneres, Tom Hanks, and host Ricky Gervais.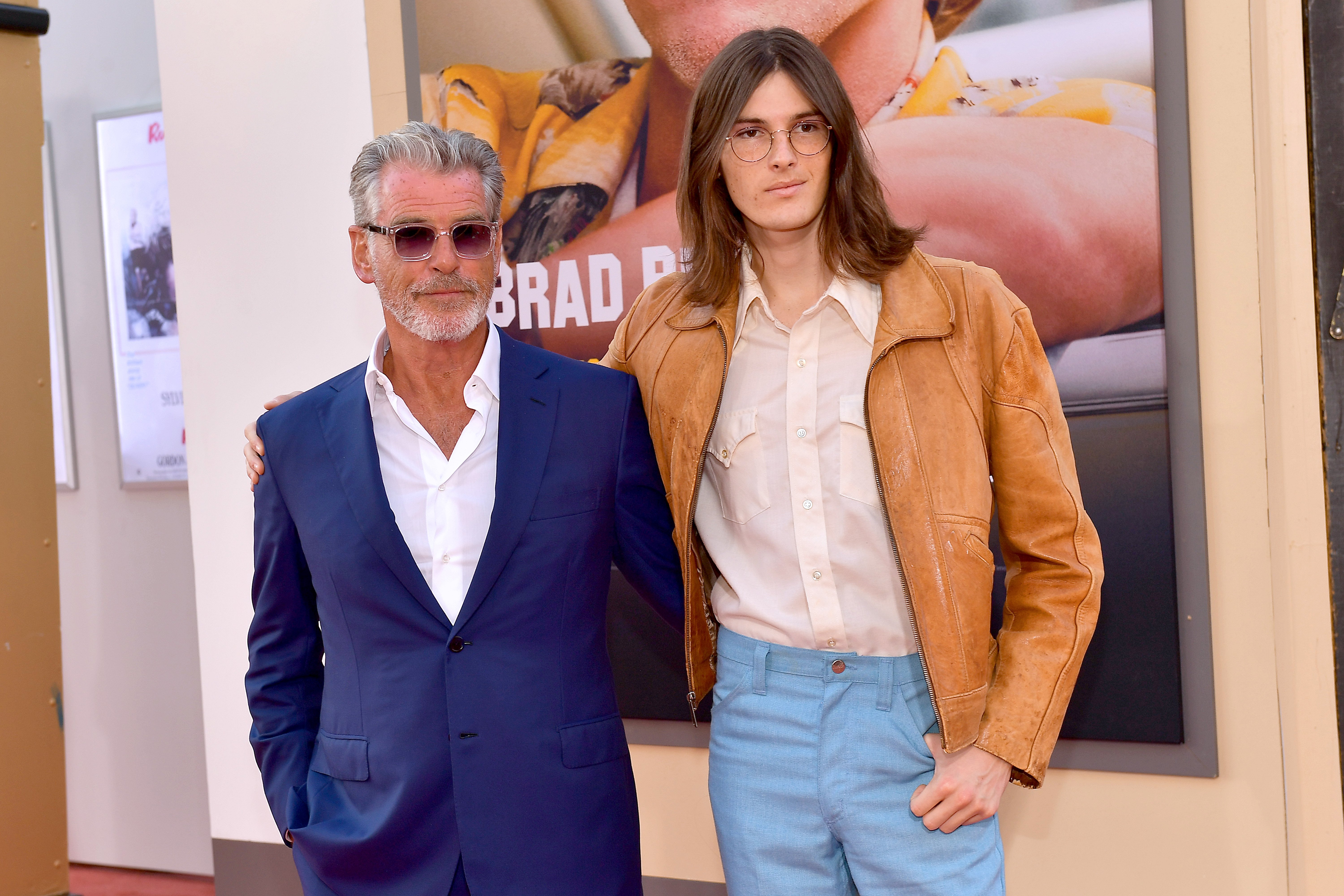 "For the first time in Golden Globe history, we've proudly selected two brothers to represent the Hollywood Foreign Press Association this awards season," Lorenzo Soria, the HFPA President, said. "We're excited to see how they'll use this platform to contribute their talents to elevate the important issue of childhood hunger."
The Brosnan brothers will focus their philanthropic efforts on issues surrounding childhood hunger and education after partnering with the FEED organization, who globally deliver healthy meals to school-aged children.
Dylan and Paris often appear with their father on the red carpet. Dylan, who is a fashion model and musician for the band Raspberry Blonde, accompanied his father to Quentin Tarantino's "Once Upon a Time...In Hollywood" recently.
Paris' aspirations had him travel to Sri Lanka earlier this year, where he made a short film about the work the UN World Food Programme is doing to curb child hunger in the South Asian island country. He is currently in his freshman year at Loyola Marymount University's School of Film and Television.
Their father's role as James Bond made Pierce Brosnan one of the most recognized actors worldwide, but his road to get there became paved with the oddest of jobs while working towards his big break.
From breathing fire to entertain tourists, to doing furniture illustrations, Pierce did everything in his power to find his passion and to break free from the "working-class situation" that held no meaning to the actor.