People: Robert Irwin Is Looking Forward to Walking Big Sister Bindi down the Aisle on Her Wedding Day
Bindi Irwin, 21, is engaged to her long-term boyfriend Chandler Powell who proposed to her on her latest birthday. Her younger brother Robert Irwin, 15, is set to have a very important role on the wedding day.
On Thursday night, the teenage conservationist revealed to People that it was an honor to be asked by his big sister to walk her down the aisle on her wedding day. Robert shared the news at the Time 100 Next event.
He recently graduated high school early to be able to focus on his work at the Australia Zoo. Expressing his excitement at his upcoming role, the teenager said: "Oh, I was just so so stoked."
Robert anticipates a "wonderful" wedding day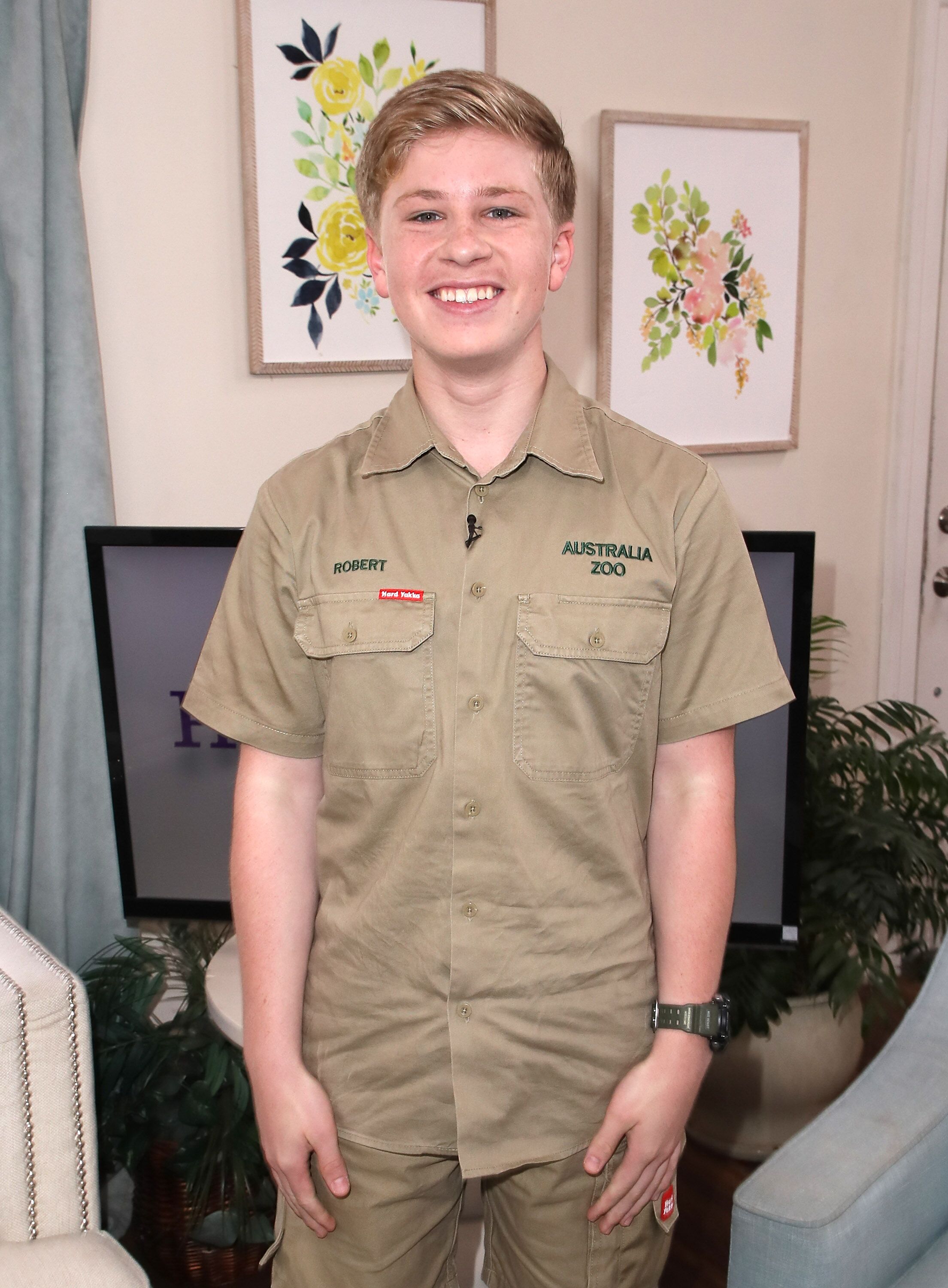 He added:
"I was so excited and really honored for her to ask me to walk her down the aisle."
Bindi's younger brother gushed about how "wonderful" the wedding day would be. Speaking about his soon-to-be brother-in-law, the teenager noted: "Chandler is absolutely perfect. I can't fault him, he's awesome."
In a previous interview, Bindi had shared: "It'll be really important that Robert walks me down the aisle." She expressed her gratitude for having her younger brother around and lauded him as "a big part of my life."
Bindi shared that she wanted her brother to give her away
Bindi revealed how Robert had always been around to hug her and "encourage me forward in life." She added: "So he will definitely be the one to walk me down the aisle when the time comes, and I think that will make it really special."
Despite Robert finding no fault in Powell, he did reveal that he was putting him "to the test" with tasks at the zoo. The Irwin family lives and works at the Australia Zoo.
Robert is thrilled for his sister
The teenager shared that he was encouraging Bindi's fiancé to feed crocodiles and do all sorts of "crazy stuff," which the Florida wakeboarder gladly did. Robert added: "So I'm happy for them both, and I think they're an amazing team."
Besides walking his sister down the aisle, Robert was also responsible for taking their engagement photos. He's also involved in the wedding planning.
Robert shared that he'd like to nominate Idris Elba to deejay at the wedding. He explained how his sister wanted "a fun celebration," that was still "sort of simple," with "friends and family from all over the place" being invited.
Bindi's wedding is set to be held at the zoo.
Steve will be honored by his family
An important feature for her is to honor her late father, Steve Irwin at the ceremony. She revealed that the day would include "little bits of Dad that will make it feel like he's there with us." In October, she shared that they would host a "candle lighting ceremony" in Steve's honor.
In 2006, Steve died at age 44 when he was attacked by a stingray off the coast of northern Australia while working on the documentary series "Ocean's Deadliest."
Bindi shows off part of her wedding dress
Traditionally, the bride's wedding dress is only revealed on the wedding day when she walks down the aisle, but that wasn't exactly the case with Bindi. The "Animal Planet" star took to social media to share a snippet of her gorgeous gown.
She captioned the photo writing: "I said yes to the dress." The image revealed that Bindi had chosen a white long-sleeved lace wedding dress with cuffs.