Joanna Gaines from 'Fixer Upper' Shares Tribute to Husband Chip along with Cute Moments from 45th Birthday Celebration
In honor of Chips' Gaines' 40th birthday, his wife Joanna Gaines shares a picture of the two recreating a Justin Bieber and Hailey Baldwin's Calvin Klein advertisement.
"Fixer Upper" couple, Joanna Gaines and Chips Gaines found a hilarious way to honor Chip turning a year older. Proving that their love for each other is still young at heart, the couple recreate newlyweds Justin Bieber and Hailey Baldwin's Calvin Klein billboard advertisement.
"45 looks good on you... Happy Birthday @chipgaines ?," Joanna captions the picture.
On a sidewalk in New York City, they stand in front of the Bieber's underwear advertisement and recreate the pose in the picture.
45-year-old Chip opted to keep his shirt on for this one, but he mastered Justin's pose by staring back at his wife with his hands resting in his pockets.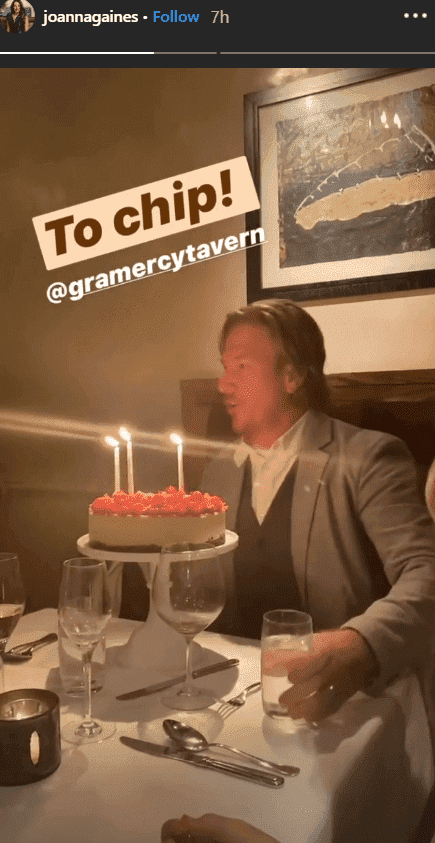 In the picture, the couple didn't emulate the signature trend of showing off the Calvin Klein label on their underwear.
However, the look in Joanna's eyes, as she starred back at Chip certainly captured the love and adoration they were copying from the younger couple.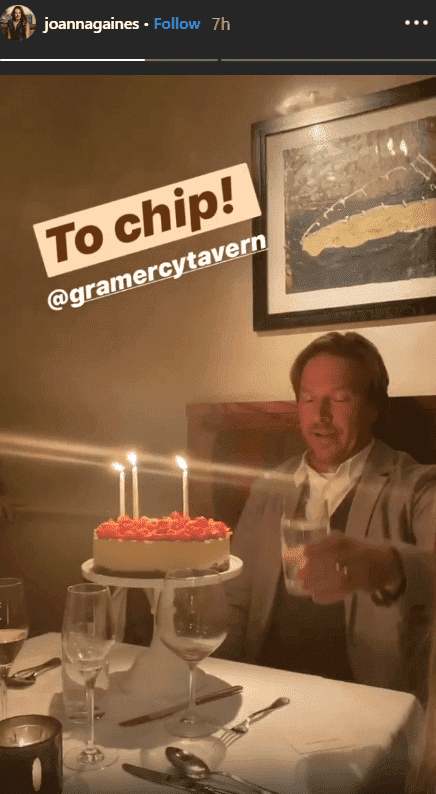 After changing out of their casual winter wear into a more formal attire, Joanna shared several pictures on her Instagram story of Chip sitting in front of a cherry topped cheese cake.
With caption, "To Chip!" the red and white cake was topped with only three large birthday candles. Holding the cake stand, Chip could be seen in one picture laughing with his dinner guests.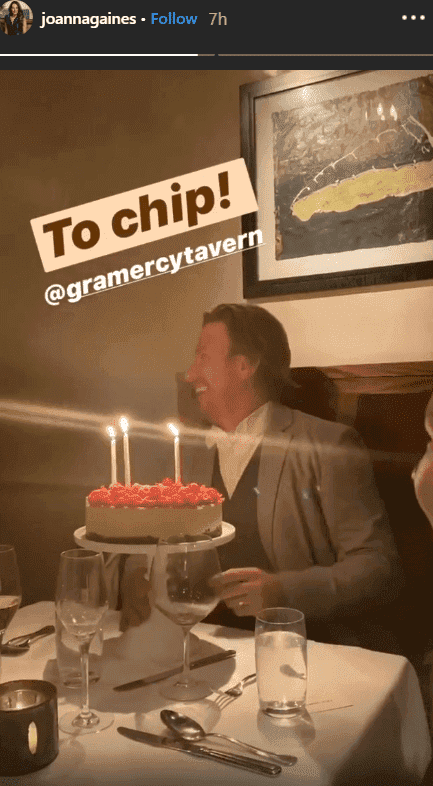 While Chip was all smiles at his birthday, the couple admit to going through some difficult trying times in their relationship, Joanna explains:
"The four or five years before we did the show, when the housing crisis hit, things were so hard for us. For years, every Friday we were saying, 'Are we gonna make it?'"
The couple admit that working together can be difficult because naturally they won't always see eye to eye, but Chips says the secret to a successful marriage is mutual respect.
He says they have managed to work well together because they both put a lot of work into working on their relationship and making sure that they maintain mutual respect for each other.