People: Lori Loughlin Feeling Discouraged and Concerned about Other Parents' Jail Sentences in College Admissions Scandal
Lori Loughlin's worries are mounting as she becomes discouraged over the sentencing of another parent in the national college admissions scandal.
Since maintaining her innocence Lori Loughlin is starting to regret the decision she made to stand by her husband, Mossimo Giannulli's advice to plead not guilty to conspiracy to commit mail and wire fraud and conspiracy to commit money laundering
According to PEOPLE, in her attempt to try to predict her own fate in the case dubbed by the FBI as "The Varsity Blues," she has become discouraged watching the sentencing of other defendants, who have plead guilty.
In the recent sentencing for a real estate executive, Toby MacFarlane on Wednesday, he was given six months after pleading guilty to one count of conspiracy to commit mail fraud and honest services mail fraud.
MacFarlane has been accused of paying admissions consultant William "Rick" Singer $450 000 to falsely designate his daughter as a soccer player and his son as a basketball star in order to secure them position at USC.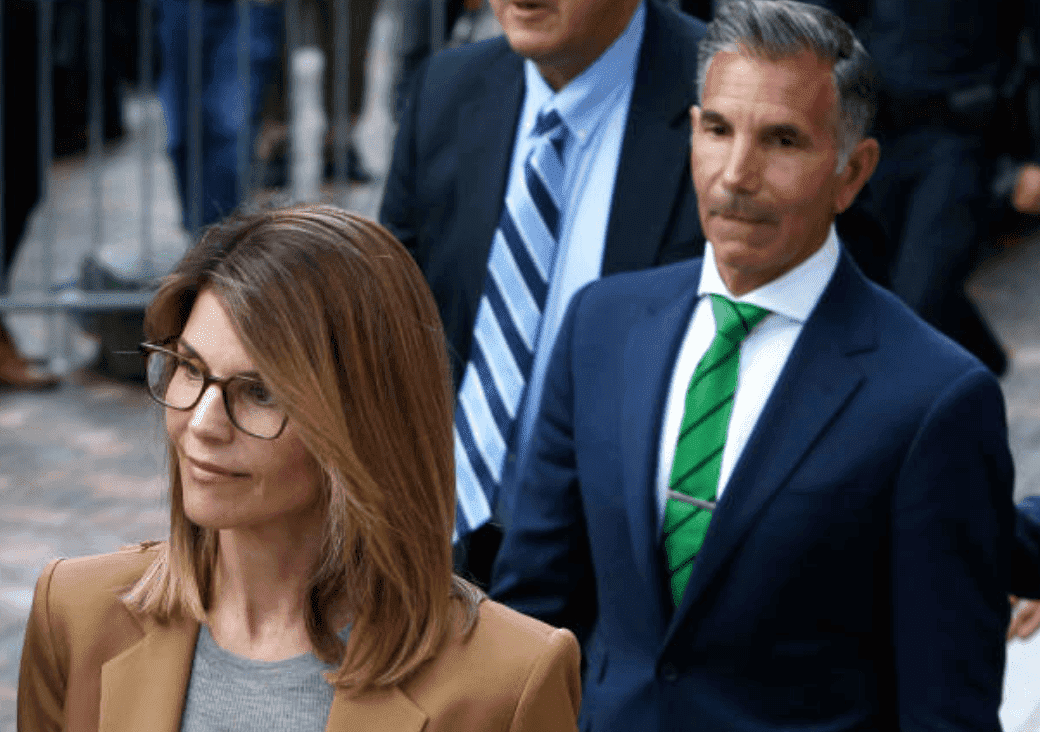 Similarly, Loughlin and Giannulli have been accused of paying Singer $500 000 to designate her daughters, Olivia Jade Giannulli and Isabella Rose Giannulli as recruits on UCS' crew team. The couple are facing 45 years in prison.
It was discovered that the Giannulli girls had never participated in the sport in high school and were using the ruse to also secure their admission.
"Good news my daughter…is in (U)SC…bad is I had to work the system."#CollegeAdmissionsScandal: #LoriLoughlin's husband #MossimoGiannulli allegedly told his accountant he had to "work the system" to get his daughter into @USC, says a new indictment. https://t.co/USYplDWSJP

— The Epoch Times (@EpochTimes) October 23, 2019
Loughlin has been watching the other cases closely and comparing them to hers as she stands by her innocence. However, a source says her plea is starting to mount concerns, the source explains:
"There's a similarity to the cases. And they're smart enough to see that. So they're very concerned. If this guy pleaded guilty and was still given six months, what does that mean for them?"
In rare interview U.S Attorney for of Massachusetts, Andrew Lelling praised defendants like Felicity Huffman for "taking responsibility" for their actions and for pleading guilty in the case. He made it clear that he is hoping to pursue a harsher sentence for Loughlin.
"If they're convicted, their sentences are going to be very severe. Also, they face more charges than Mr. McFarlane did. They're very discouraged," the source adds.
Reportedly, Loughlin and her daughter are extremely upset with their mother over the whole situation because of how it has affected their reputations and careers. To add to her stress, Isabella and Jade could be forced to testify against her if the case goes to trial.