Alan Alda from M*A*S*H Opened up about His Battle with Parkinson's Disease in a Candid Interview
Emmy winner Alan Alda has been diagnosed with Parkinson's disease, but the 83-year-old actor said he has no plan of letting his diagnosis get to him.
Alda, who is best known for playing Hawkeye Pierce in the war television series "M*A*S*H," opened up about his condition in a recent interview with The Guardian.
"You can hold back the progress if you do a lot of specific exercises, so I do a lot of crazy things."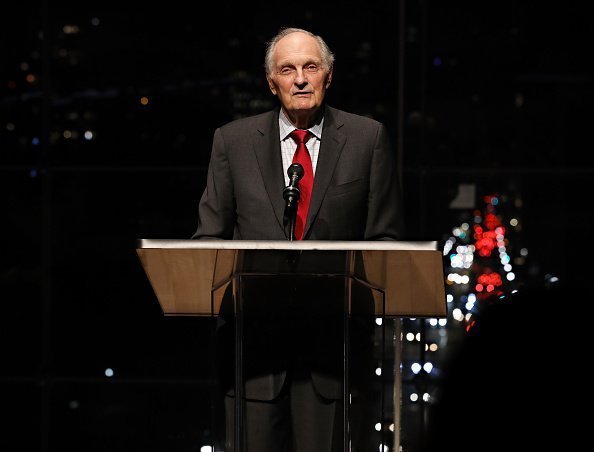 "WE ALL DIE"
"I love reality. I'm more comfortable with the uncertainty of reality than I am with wishes and hope," he told the outlet. "I am sort of optimistic, so that represents hope for me but reality is even more connected to hope than that because what is … so why waste time wishing it away?"
"I have a natural tendency to deny it so I can get on with things but that's not the same thing as saying: 'Oh, why me?' If not me, somebody else. Why anybody?" the actor added. "Nature is uncertain and, to a great extent, destructive. For Christ's sake, we all die."
In 2018, Alda revealed he tested positive for Parkinson's disease. During his appearance on the 3rd hour of "TODAY," the actor candidly talked about his experience with Parkinson's one year after discovering his diagnosis.
He said on the talk show, "I'm good. I shake a little, but I'm good. I work out. You can hold back the progress if you do a lot of specific exercises, so I do a lot of crazy things."
HE'S WORKING VERY HARD
Alda does many physical activities, including boxing, swimming, marching, and bike riding. Also, he hasn't quit showing up in films. 
"I work so hard, I guess that's part of it. I feel like a kid because I'm working so hard," he said.
Overall, Alda feels better and doesn't let Parkinson's affect his life. "My life hasn't changed much," he told Closer Weekly. "So far, it's really interesting. I think it's helped me understand a little better that everybody has something they're coping with."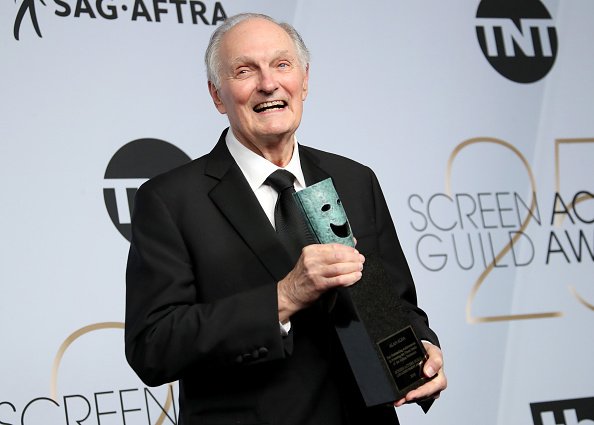 HIS PERSONAL LIFE
Born Alphonso Joseph D'Abruzzo in January 1936 in the Bronx, New York City, Alda spent his childhood with his parents traveling around the United States.
His father Robert Alda was an actor and singer, and his mother Joan Browne was a homemaker and former beauty-pageant winner.
Alda contracted polio when he was seven years of age. His parents applied an excruciating treatment regimen to battle the disease. After graduating from Fordham University, he joined the Army Reserve. He finished a six-month tour of duty during the Korean War.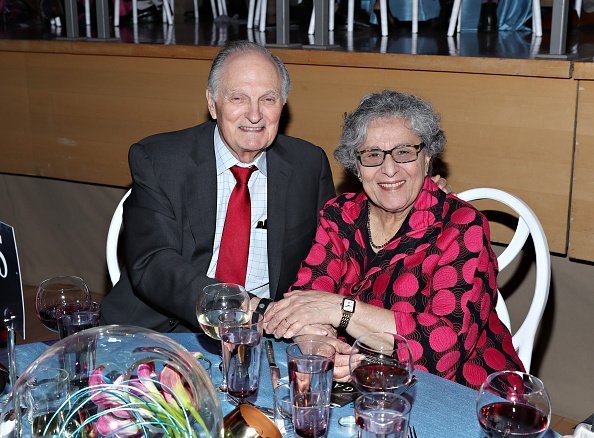 AN ACCLAIMED ACTOR
All through his career, Alda has received 31 Emmy Award nominations and two Tony Award nominations. He has won seven People's Choice Awards, six Golden Globe Awards, and three Directors Guild of America awards.
Alda got his first Academy Award nomination for his role in "The Aviator," in 2005. He appeared in over 30 films and 30 television shows.
He has been married to Arlene Weiss since 1957. The couple keep their marriage healthy and successful. They have three daughters — Eve, Elizabeth, and Beatrice.