Kate Middleton Reportedly Spotted Taking Public Transport to Her Royal Engagement in Norfolk
Kate Middleton caused a stir over the weekend after commuters caught her exiting the public train she took to Norfolk ahead of her visit to The Nook hospice.
Over the weekend, English commuters were shocked after Wherry Lines shared photos of Kate Middleton disembarking a public train she took on November 15.
Brief glimpse of HRH Duchess of Cambridge arriving at @greateranglia #Norwich today pic.twitter.com/8QWX2Fw5jm

— Wherry Lines (@WherryLines) November 15, 2019
According to PEOPLE's report, the Duchess of Cambridge caught the train to Norfolk ahead of her visit to The Nook hospice, which is a new center for severely ill children connected with her patronage East Anglia's Children's Hospices.
Wherry Lines took three hours before the East Anglia County bound train arrived in the northeast of London.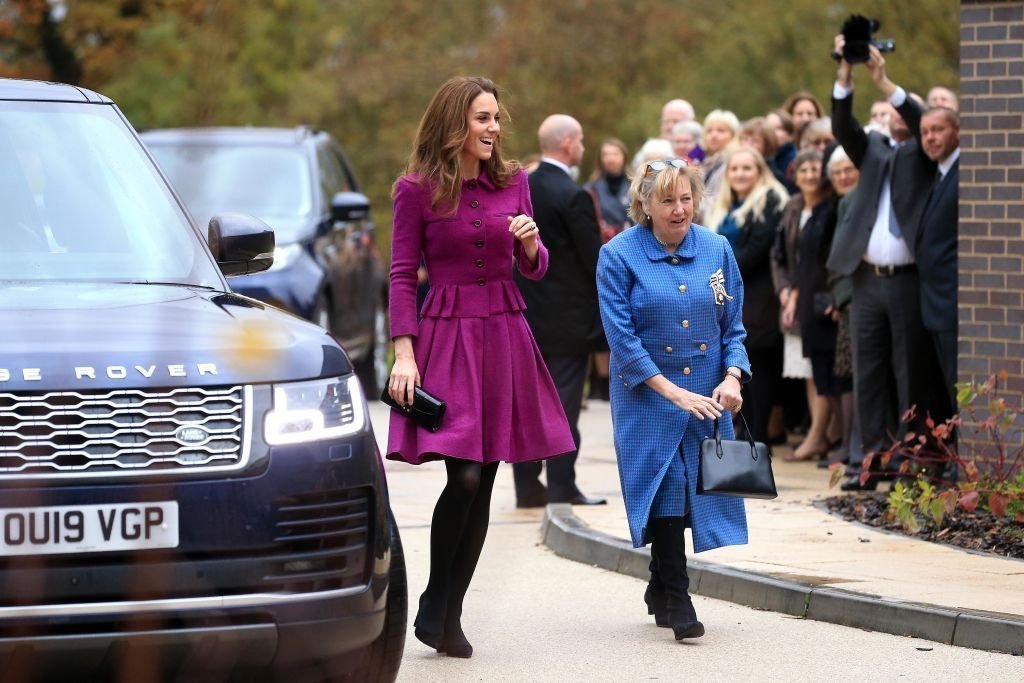 During Kate's visit to the hospice, she not only met with children and their families, but she also gave a heartfelt speech that resounded with those in attendance.
Kensington Palace's official Instagram page shared a clip of Kate's speech where she invited her "little helpers" to join her in opening the new hospice.
The page also shared a series of pictures that showed the 37-year-old spending quality time with the beneficiaries of the Nook Appeal. In the caption, the royal account explains that:
"The new hospice contains more areas for clinical care and dedicated therapy rooms, allowing EACH to meet the increased demand for its service and the ever-changing and more complex needs of those it cares for."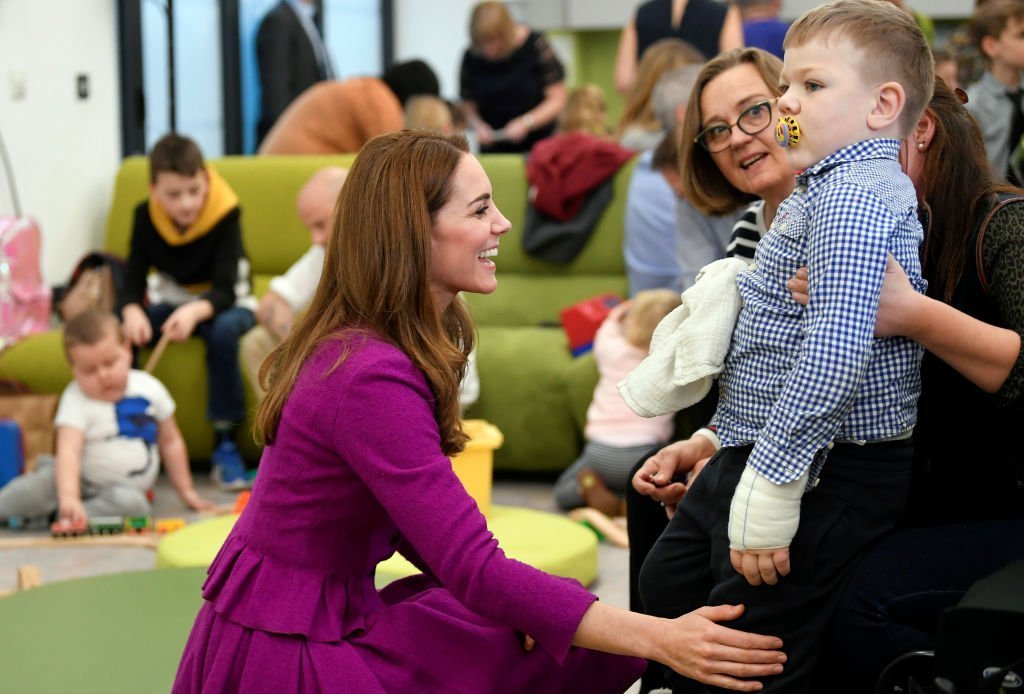 Kensington Palace also
recalls
the speech
Kate
made when she first opened the Treehouse hospice in March 2012, almost a year after she got married to Prince William.
She said:
"EACH was one of the very first charities that I decided to become Patron of after my marriage. Whilst a lot has changed since then, my commitment and support for this wonderful organization and the work that you do has not."
Hello Magazine
recounts
that the mother-of-three's history with the hospice started in November 2014 when she helped launch the £10m appeal for the charity.
Additionally, Kate paid a visit to the charity's Norfolk hospice in which was in Quidenham in January 2017.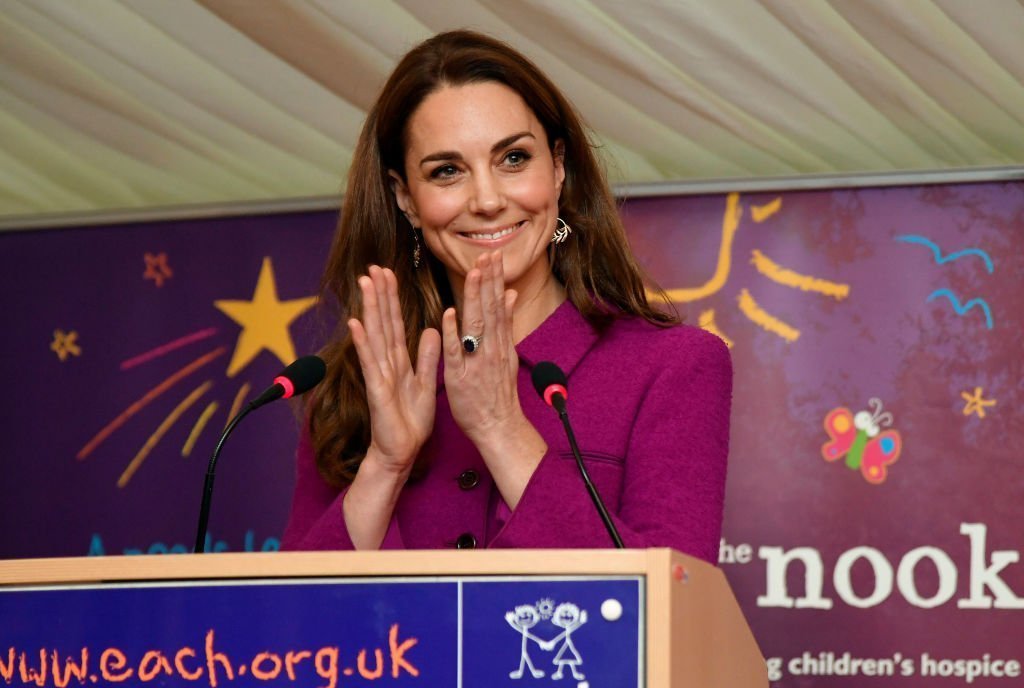 Besides being a philanthropist, the Duchess is also known to make outstanding fashion statements to many around her.
For the hospice launch, Kate wore a purple Oscar de la Renta suit dress, which she wore when she visited the Royal Opera House in London back in January.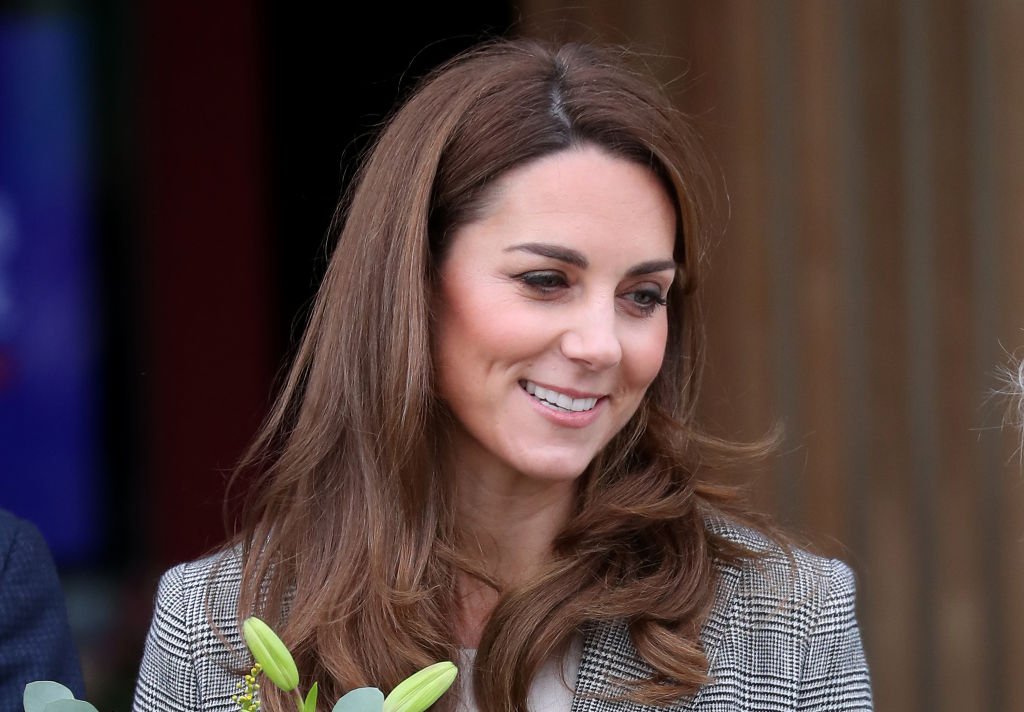 PEOPLE also noted that Kate carried a square handbag with a top handle instead of the small clutch she's become known to carry.