Kim, Khloé & Kourtney K Dazzle in over $30 Million Worth of Diamonds for Glamorous KKW Fragrance Photoshoot
While promoting their recently released perfumes for the KKW Fragrance Diamonds Collection, the Kardashian sister show off millions of dollars' worth of diamond jewelry.
Proving why "diamonds are a girl's best friend," Khloe, Kourtney and Kim Kardashian promote their perfume collaboration; the KKW Fragrance Diamonds Collection decked out in layers of diamonds. Part of the caption reads:
"#KKWDIAMONDS Three floral fragrances inspired by and unique to Kourtney x Kim x Khloé."
According PEOPLE, the Kardashian's go-to jeweller, Lorraine Schwartz says the diamonds are worth over $30 million.
For the shoot, the sisters were dripping in layers of necklaces, bracelets, rings and large earrings all designed by Schwartz. The all show off the KKW Fragrance Collection for their diamond-themed trio of perfumes.
Beyond excited to announce the new @kkwfragrance Diamonds Collection by Kourtney x Kim x ME! Creating the KKW Fragrance Diamonds Collection with Kim and Kourtney was so inspiring. I wanted to create a fragrance that feels feminine, sexy and strong when I wear it. pic.twitter.com/JkRMYuZl43

— Khloé (@khloekardashian) October 29, 2019
Kim says her Tiffany & Co. paper weight collectibles were the inspiration behind the trio of perfumes created by each sister, she explains:
"I've always been obsessed with these Tiffany & Co. paper weights that I used to collect — they all come in different shapes, but I love the emerald cut."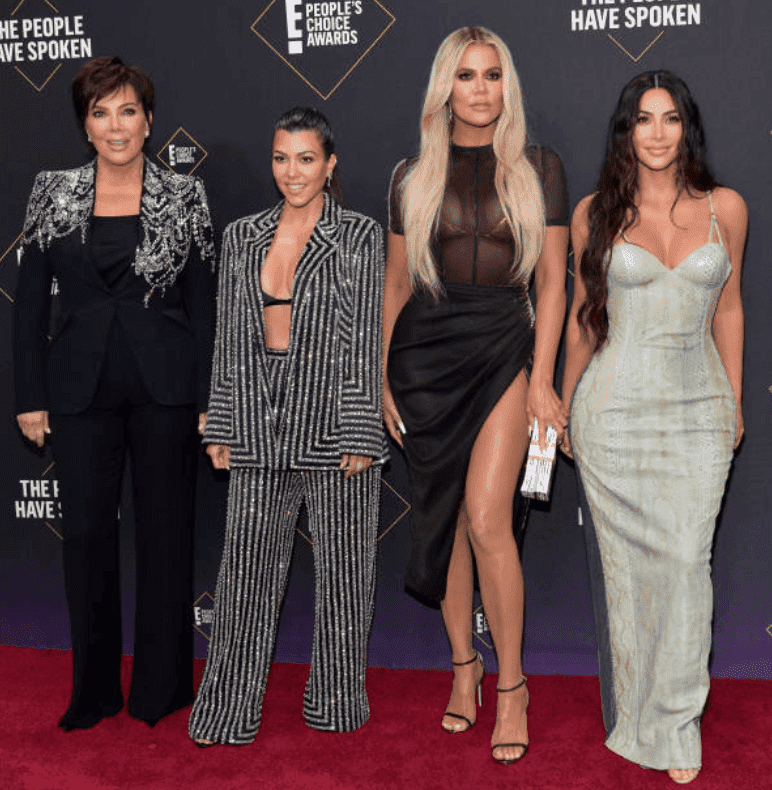 The floral fragrances each represent a different types of diamond: regular diamond, a pink diamond and a yellow diamond. Explaining the scent behind her regular diamond perfume, Kim says:
"[It has] a different take on a white floral. It has lots of tropical floral leaves and ylang oil. I love the smell of ylang-ylang."
Khloe, who surprised fans by coloring her hair a dark brunette for thepromotional pictures describes her pink diamond fragrance saying:
"[It is a] really dreamy, seductive, warm fragrance with a lot of pink tuberose, jasmine and lilac blossom."
Sahring part of the mixture, big sister, Kourtney she came up with for her yellow diamond perfume, she says:  
"Jasmine, magnolia and a little vanilla." 
Giving a sultry look to the camera, Kourtney shows off her yellow diamond jewellery layers hanging off her wrists and cover her neck.
The lavish display of jewellery comes only two years after Kim was held at gun point in a hotel in Paris and robbed of jewellery worth $10 million.
In the weeks following her attack in Paris, she told Ellen DeGeneres that the experience changed her and she didn't care about the material things anymore. Since then Kim has beefed up her security and rarely flashes expensive jewellery in public.