Prince Harry Attends Inaugural OnSide Awards That Recognize Youth Making a Difference in Their Communities
Prince Harry attends the first inaugural 'Onside Awards,' at the Royal Albert Hall. The Duke made an appearance at the event to present awards and make a special speech.
On Sunday Prince Harry was among 2 500 people, who travelled across England to honor the youth, volunteers and staff making a difference in their communities. Royal Sussex writes:
"The "Onside" awards celebrate the young people who have gone above and beyond for their communities, many of whom have overcome the most challenging of circumstances."
13 "Youth Zones" have been established in disadvantaged areas across the country. During Harry and Meghan Markle's first joint engagement of 2019 they visited the town of Birkenhead, where they had the opportunity to visit one of the facilities.
It is reported, in January, the royal couple were given the opportunity to tour the facility and were entertained with a dance by the children at the Hive, Wirral Youth Zone.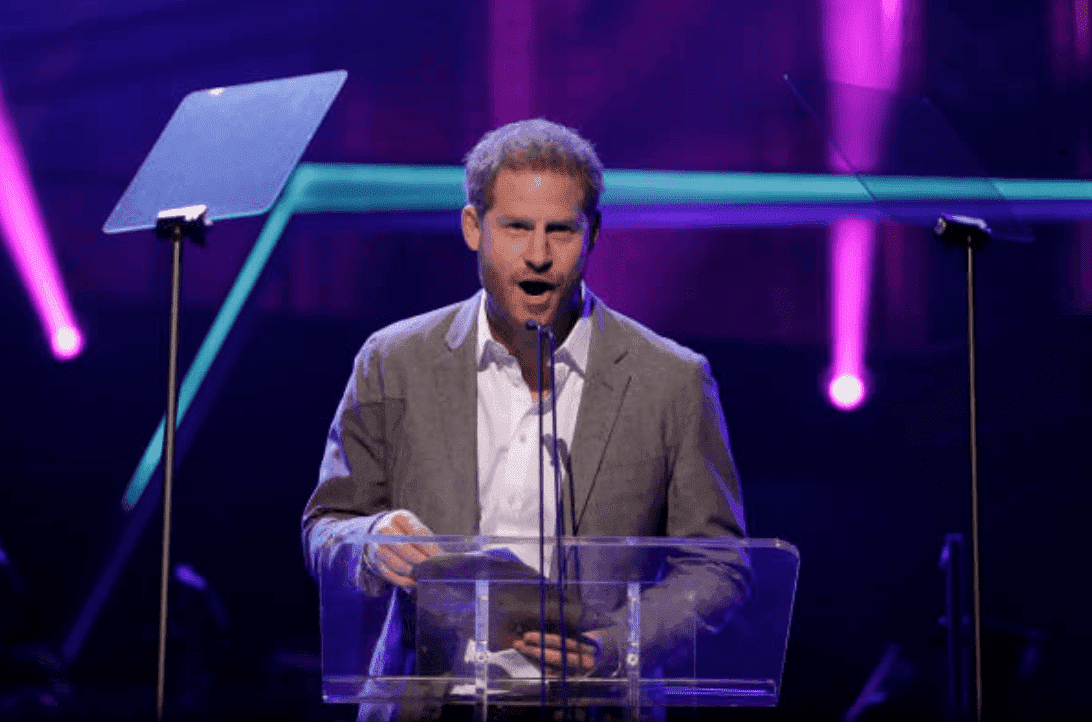 On Sunday, before presenting two awards; the "OnSide" Health and Wellbeing Award, Harry gave a speech in which he starts of saying:
"I've been to lots of events in this building, but the energy here tonight is truly something special and of course I feel privileged to be part of this community, so thanks for having me!"
Full thread from Prince Harry's final engagement for a while — attending the #OnSideAwards at @RoyalAlbertHall. During a speech, he reminded youth in the audience that they all have the power to be as influential as @GretaThunberg: "Every school, every family needs a Greta."

👇🏻 https://t.co/LIul83D4OC

— Omid Scobie (@scobie) November 17, 2019
Harry, who is a proud supporter of initiatives focused on mental health announced the establishment of the "OnSide" schools' mental health charity called "Place2Be."
Recognizing the kind of hindrance mental stability has on children's success, he revealed that the new collaboration will make mental services available in Youth Zones, staring later this month with Future Youth Zone in London.
In full — Prince Harry's inspiring speech to young people at the #OnSideAwards in London this evening: pic.twitter.com/xgAlQslyKI

— Omid Scobie (@scobie) November 17, 2019
In his speech, Harry talks about the progress being made by the organization as it expands. In his example of success he gave a special mention to climate change activist, Greta Thunberg, the prince says:
"When Greta started her climate change protest she was just 15 years old—one voice, with just one placard, sitting on her own outside the Swedish parliament. Many people (actually, I should say, many adults) dismissed her. Yet today, millions upon millions of young people have joined her fight."
During the #OnSideAwards, Harry presented a prize to @blackburnyz's Strong Sisters — a group of girls who have spent the past year researching and celebrating the rich and diverse heritage of local women (from the Suffragette movement up until today) to inspire other youth🏆 pic.twitter.com/z9a4Zv0vs2

— Omid Scobie (@scobie) November 17, 2019
It is reported, Harry's appearance at the "OnSide" awards will be the last royal engagement he makes before taking a 6 week break to enjoy the holiday season with Meghan and his son, Archie.