Meet 'The Carol Burnett Show' Star Vicki Lawrence's Husband of 45 Years
Vicki Lawrence, better known for her iconic role as Mama on "The Carol Burnett Show," recently celebrated her 45th wedding anniversary with makeup artist Al Schultz, and although they're very private with their relationship, here's a look into their careers.
Emmy Award-winning actress Vicki Lawrence couldn't be happier with her life at the moment.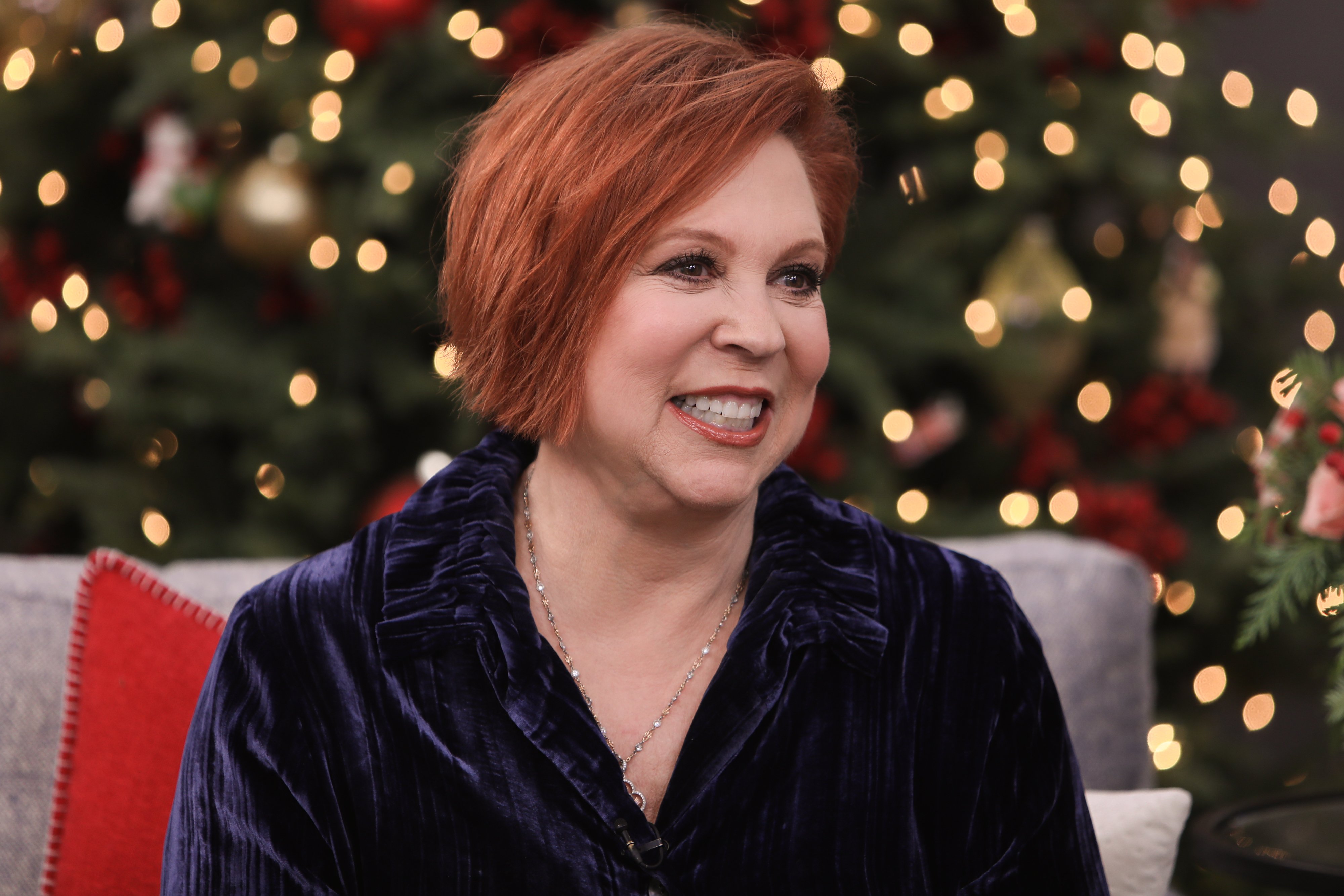 She's still on the road doing what she loves the most—which is making people laugh—is the proud mother of two grown-up children, and just celebrated a huge milestone in her marriage: her 45th anniversary.
A special day to celebrate
The 70-year-old took to Instagram on Sunday, November 17, to share several photos alongside her husband, Al Schultz.
The pics showed the couple in their earlier days and then followed their progression as a couple until the present, and they look as in love as they did back then.
Lawrence captioned the lovely post:
"45 years ago today, I married this guy. I'd do it all again. The #goodstuff the #hardstuff the #fun the #tears the #laughter ... #omg the laughter! #happyanniversary to The Captain of My Heart."
Overcoming the Hollywood standard
Fans of the '70s star filled her comment section with lovely words, and as one pointed out, Vicki and Al's marriage is an example that love can last in Hollywood, even if the standard seems to point out the contrary.
Perhaps, the secret for a long-running marriage is keeping their personal lives away from the spotlight, just as this couple has done for the past four decades.
"Carol has been largely responsible for most everything in my adult life."
 There's little information about their marriage, their woes, or even their happiest memories available, but here's a look into their respective careers and how they met.
Vicki's sudden jump to fame
Vicki Lawrence was 18-year-old when a local reporter pointed the striking resemblance she held to Carol Burnett while reporting on an upcoming beauty pageant in which Lawrence was a contestant.
Encouraged by her mother, Lawrence wrote Burnett a fan letter and annexed the newspaper article.
Burnett, who coincidentally was looking for a younger actress to play the role of her sister on her upcoming show, contacted Lawrence's father and arranged to go see the pageant and meet Vicki.
It took a few more months and auditions, but eventually, Vicki got the part of Chrissy in the "Carol and Sis" sketches on "The Carol Burnett Show," even when her lack of acting experience.
"I feel like I was kind of 'kidnapped' by show business," Lawrence told the Daily Herald. "Carol says it would have happened one way or the other, but it was never my intention."
Lawrence has referred to her experience on the show as being in the "Harvard of comedy," and added:
"I think Carol is definitely the one who gave me the leg up— but Harvey (Korman) also took me under his wing. It was like having a private tutorial on all things— learning about props, dialect, everything."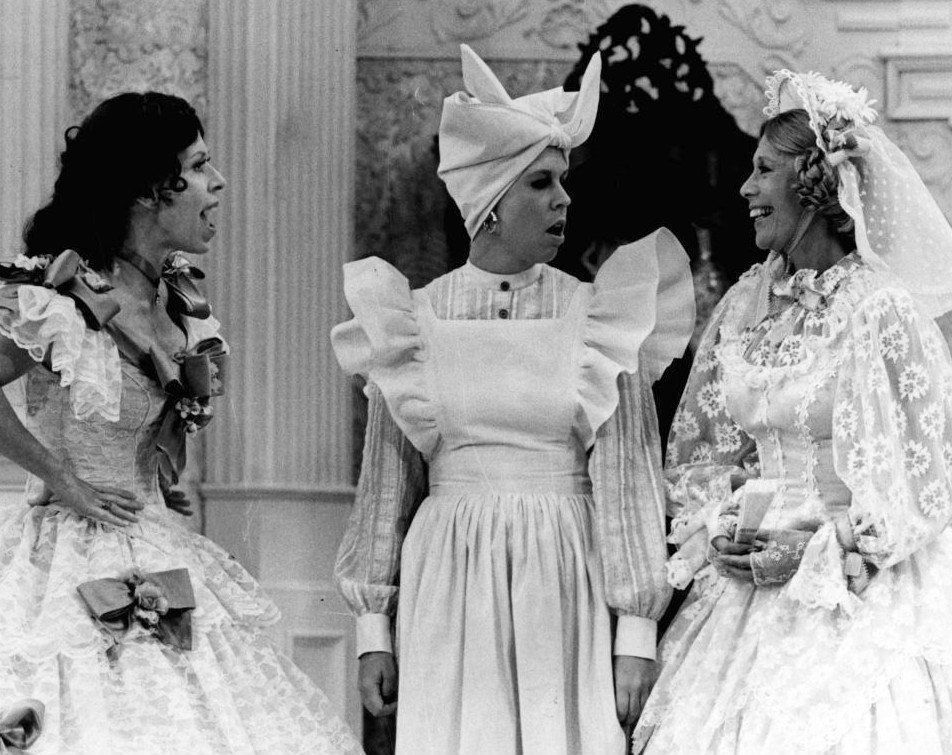 The birth of Mama Thelma
After the first few seasons on the show, Vicki and Carol were given the script for a new sketch called "The Family" in which they would play mother and daughter.
Initially, the role of Mama Thelma Harper was created for Carol, but when she saw the final draft, she told the producers and writers that the part of Eunice (the daughter) spoke more to her. And so, Mama was given to Vicky.
The couple "are very much together due in no small part to Al's dedication to his family."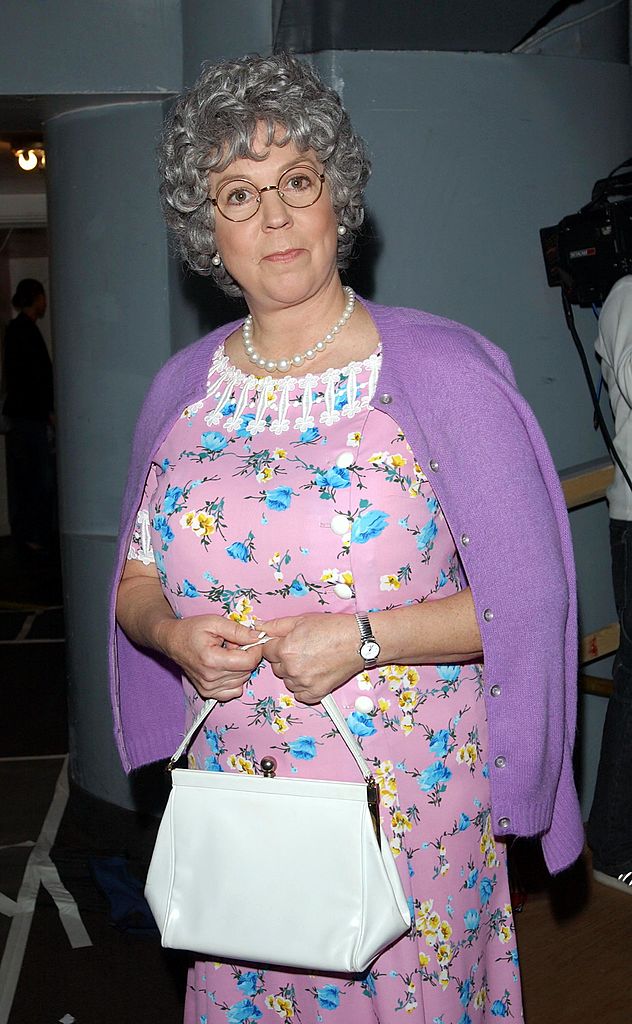 The role became her most iconic to date, and even today, Vicki tours around the country, reprising it in a stand-up comedy show titled "Vicky and Mama: A Two-Woman Show."
She also had her own spin-off, the comedy series "Mama's Family" on NBC, although that one only ran for two years from 1983 to 1985, and was later renewed for syndication.
Life after the show
Right after the cancelation of "Mama's Family," Lawrence appeared in several game shows as a guest and even hosted the short-lived "Win, Lose or Draw."
She also had her own daytime talk show, "Vicki!" from 1992 to 1994.
It was there that he met Vicki Lawrence. They married in 1974 and have two grown-up children: daughter Courtney and son Garrett.
Lawrence spent a few years away from the cameras until 2001, when she landed the role of Natalie Warner in the series "Yes, Dear."
She also had a recurring role on Disney's "Hannah Montana" as Miley Cyrus' grandmother, and appeared on an episode of "Celebrity Family Feud" in 2025.
In 2018, Vicki returned to television with the starring role of Margaret in Fox's sitcom "The Cool Kids," which received a warm welcome from the audience and ran for only one season after being canceled in May 2019.
Meeting Al Schultz
Vicki's husband is a talented makeup artist and former head of the department on CBS.
He had the opportunity to work with stars such as Marilyn Monroe, Donna Reed and Doris Day in his early days at work, but had his big break in 1968 when the Make-up Artist's Union sent him to CBS.
There, his good looks and overall no-nonsense approach to make-up caught Carol Burnett's attention, and she hired him to work on her show.
It was there that he met Vicki Lawrence. They married in 1974 and have two grown-up children: daughter Courtney and son Garrett.
"She told her secretary that he was adorable and wanted him on the show. Carol has been largely responsible for most everything in my adult life," Lawrence told The Hollywood Reporter.
In 1972, Schultz was promoted to Head of CBS Make-up at the age of 30.
Family first
At the height of his career, he worked on TV shows like "The Sonny and Cher Show," "All in the Family," "The Young and the Restless," "The Jeffersons," "Good Times," "Maude,"  "The Bill Cosby Show," and "Hot L Baltimore."
After working in the '80s series "The Planet of the Apes," Al decided to retire to dedicate more time to his family while his wife was at the height of her career.
According to Vicki's webpage, the couple "are very much together due in no small part to Al's dedication to his family."
Daughter Courtney is a successful associate professor at Colorado State University with a master's degree in conservation biology and sustainable development. She's also the director of the Public Lands Policy Group.
Garrett, on the other hand, seems to be more involved in the entertainment industry. He's the director of his mom's show "Vicky and Mama: A Two-Woman Show."