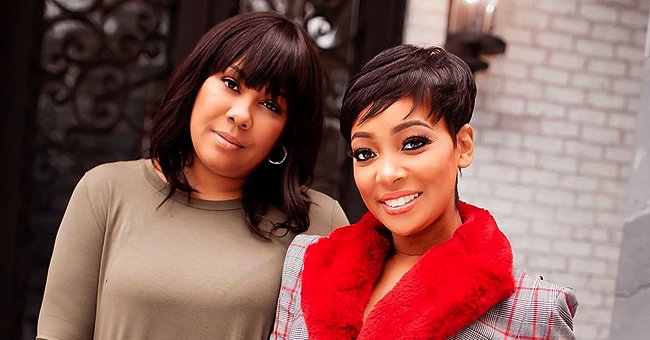 Instagram/monicadenise
Monica Expresses Gratitude for Her Friend Tammy in Recent Post after Finalizing Divorce from Shannon Brown

Weeks after finalizing her divorce from ex-husband Shannon Brown, Monica is showing appreciation for a longtime friend who stood by her during the tough times.
It's been a rough couple of months for the singer who had to say goodbye to her eight-year marriage. It's not strange, then, that she's full of gratitude for the friends that were there for her.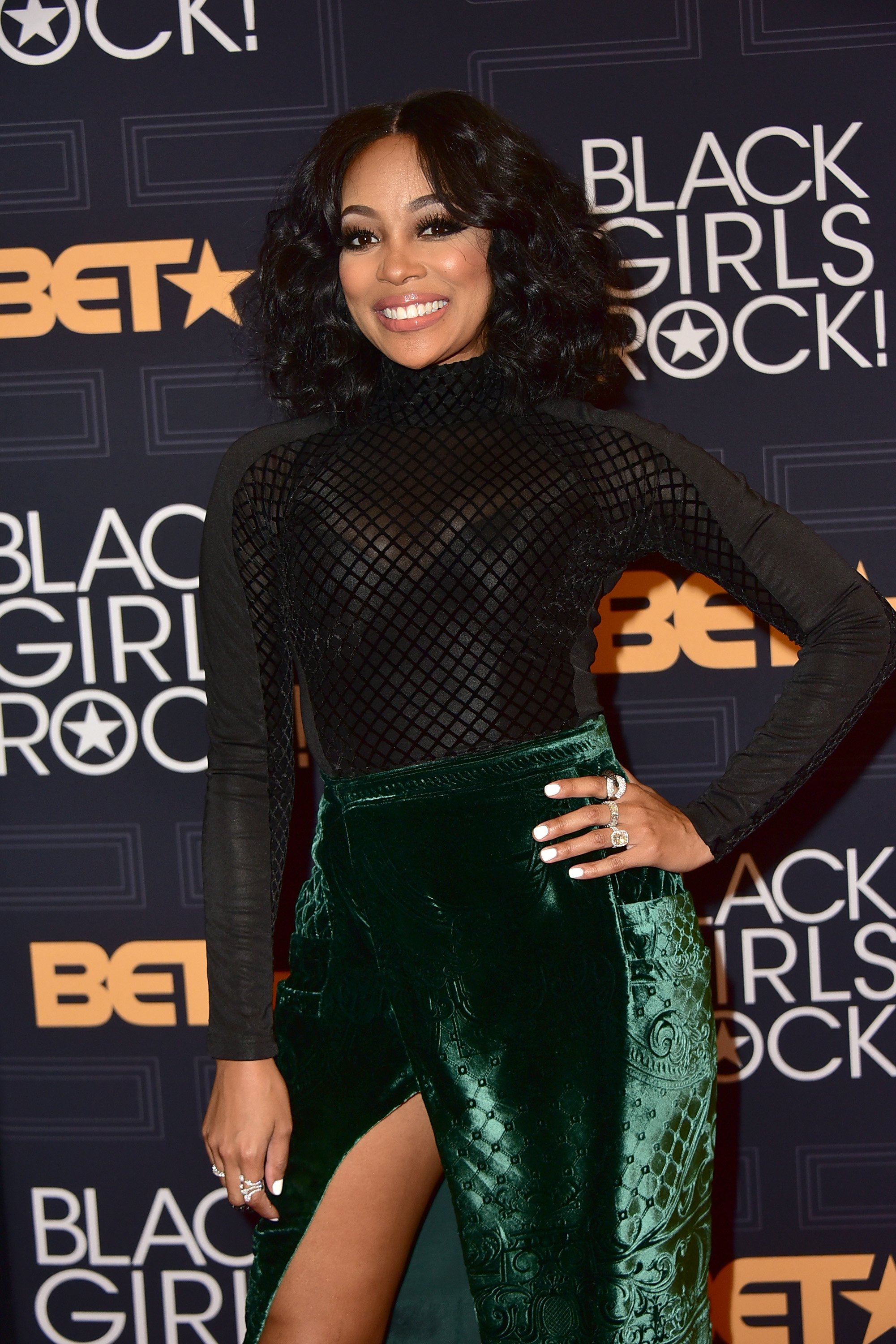 Monica at the "Black Girls Rock!" 2016 Show in Newark, New Jersey on April 1, 2016. | Photo: Getty Images
In a recent Instagram post, Monica posed for a photo with her longtime friend, Tammy, and took an emotional trip down memory lane.
Monica later posted another picture with the same outfit, and Shannon responded with dozens of love-struck emojis.
"Ups, Downs, Highs, Lows; SHE'S been there," the singer wrote. "I was 16 with the world on my shoulders; she always lightened the load!! The first person I didn't share blood with that was loyal to me at all cost!!"
Monica continued:
"She jumped in that water whenever I did & instead of growing apart we grew up together!! I still remember us fighting some girls in a parking deck while the girl we thought was our friend sat in the car with the doors locked #MYDOORS. It's been 20+ years but we've always known 'We all we got' (P.S. we were young would neverrrrrr happen now) LOL."
Monica's appreciation post comes days after she returned from a birthday trip to Mexico, The Blast reported. Friends like Toya Wright and Tiny were present but not her ex-husband Shannon.
Monica and the NBA player's divorce initiation was made public earlier this year, and by last month, the split was finalized.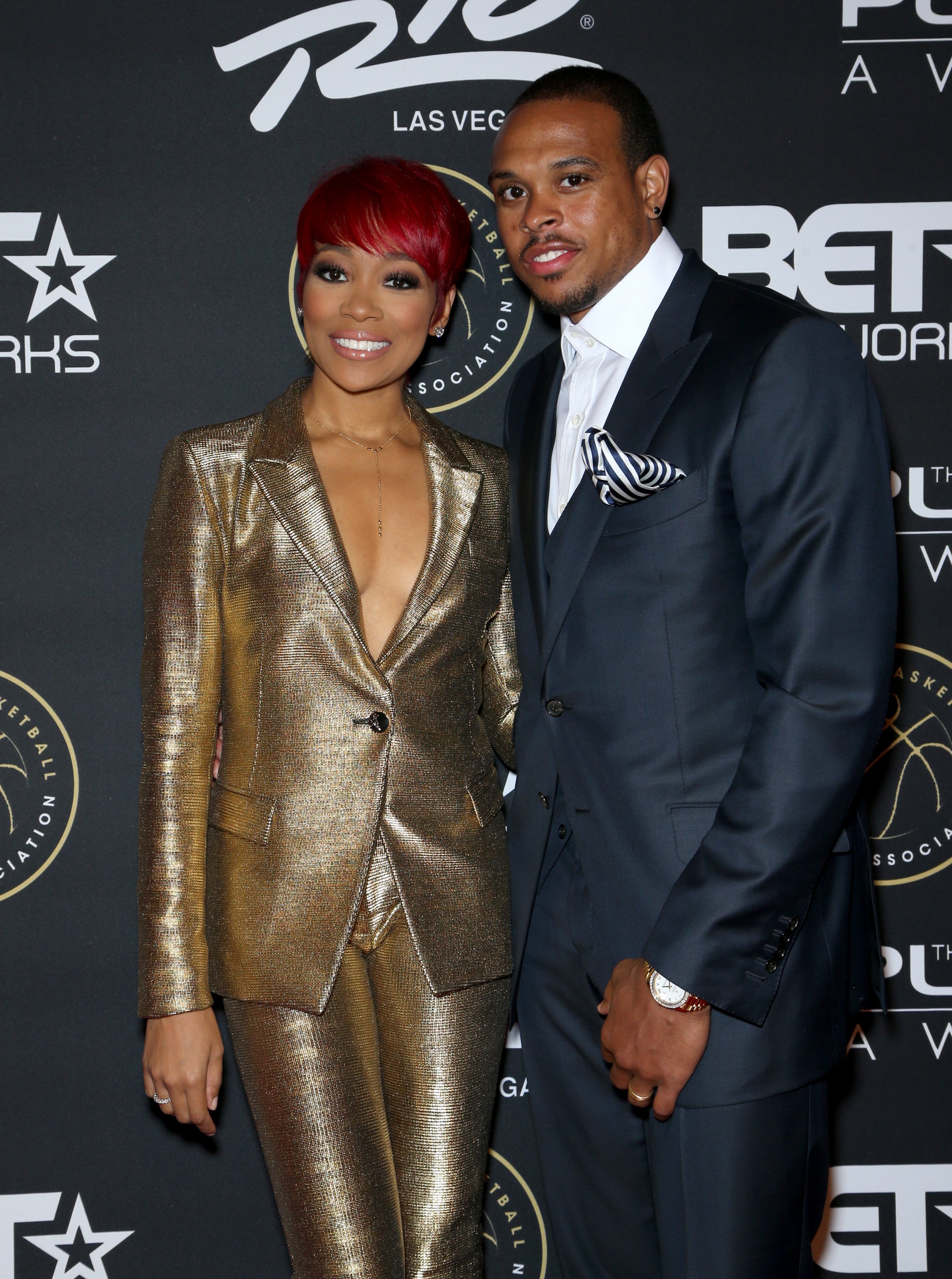 Monica and Shannon Brown at The Players' Awards in Las Vegas, Nevada on July 19, 2015 | Photo: Getty Images.
As MadameNoire noted, the final proceeding lasted less than ten minutes as only Monica was present in court. The judge granted her the divorce as well as a request to return to her maiden name, Arnold.
Monica, 39, and Shannon, 33, share a six-year-old daughter, Laiyah. The singer also has sons, Rocko and Romelo, from a previous relationship. Days before their divorce was finalized, Shannon had fans confused with his unveiled attempts at flirting with Monica.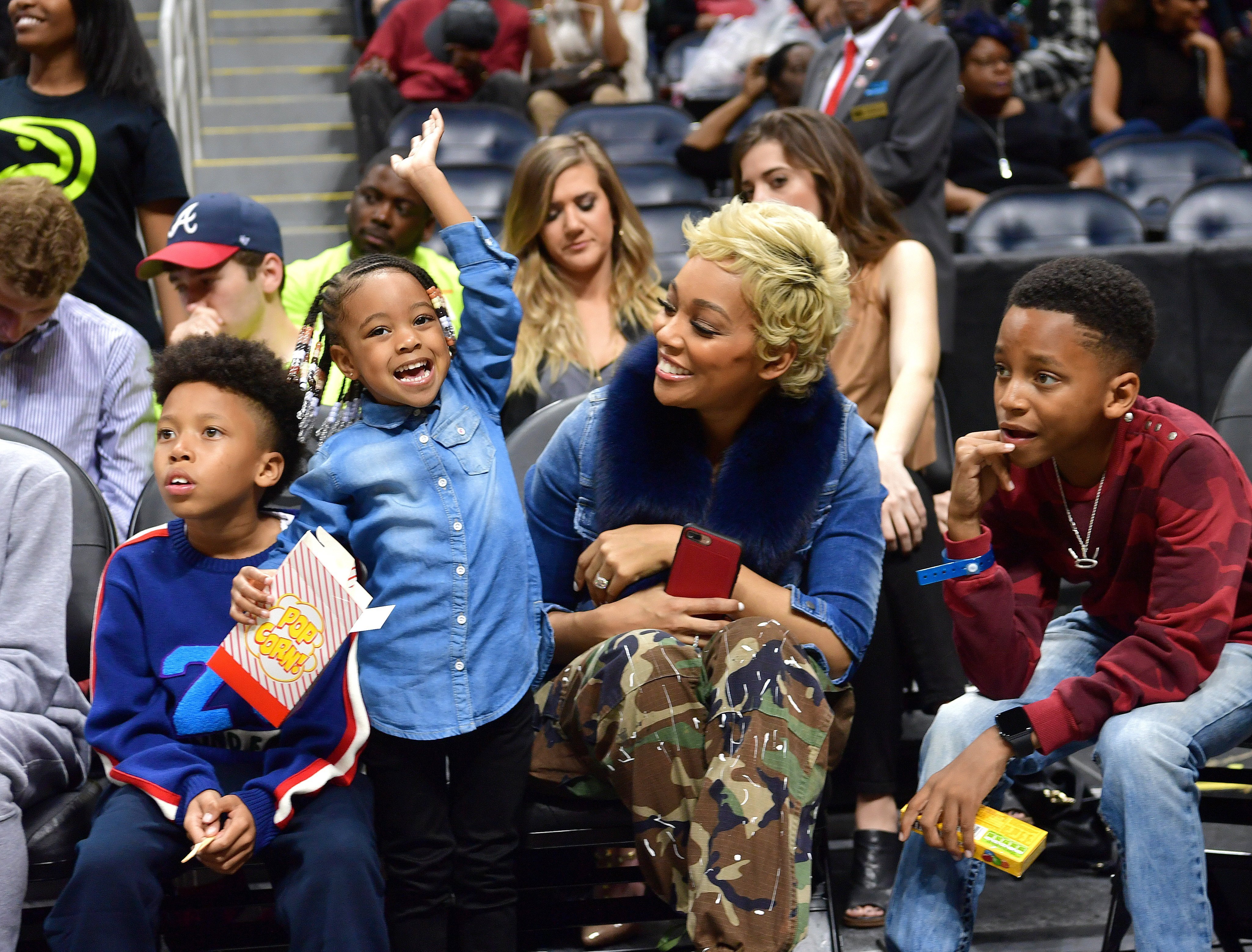 Monica & her kids (L-R) Romelo, Laiyah & Rodney at a basketball game in Atlanta, Georgia on March 1, 2017. | Photo: Getty Images
When the Grammy winner posted a photo of herself in an all-black ensemble, Shannon showed up in the comments with: "That stare does something to me!!!!!"
Monica later posted another picture with the same outfit, and Shannon responded with dozens of love-struck emojis. As though that was not enough, the basketball player recently reposted several nude snapshots of his ex-wife with the caption: "What you say?!?!?!?!"
It's not sure what Shannon is trying to achieve by his actions, but the fact as of today remains that he and Monica are divorced. The singer has also changed her Instagram name from Monica Brown to Monica Denise.
Please fill in your e-mail so we can share with you our top stories!