Daily Mail: Caitlyn Jenner's 93-Year-Old Mom Won't Be Watching Her Compete on 'I'm a Celebrity'
Caitlyn Jenner's mother Ester spoke out about her daughter's casting in the reality show "I'm A Celebrity... Get Me Out Of Here!" that kicked off recently Down Under, and she won't be watching.
To Ester Jenner, not speaking to Caitlyn for three weeks is a long time, to begin with, as they talk over the phone virtually every day when Caitlyn is in the US. Trying not to think of her daughter battling it out in the jungle among other celebs is another matter entirely.
MOTHERLY WORRIES
"That's not entertainment to me, to see somebody frightened. I think she could spend a lot more pleasant times on the golf course!" Ester told Dailymail during an exclusive interview.
Knowing that the competition is fierce and that few people get through the whole experience, and the thought of it gives Ester sleepless nights.
Ester's biggest fear is that the jungle's inhabitants will sink venomous fangs into her daughter, although she is scared of snakes anyway.
ESTER'S SUPPORT IRRESPECTIVE OF HER FEARS
The 93-year-old has "no idea" why Caitlyn decided to partake in the reality show, neither has she poked and prodded her brain to find out. Ester didn't watch the US version of the show because she didn't like it, and Caitlyn had to inform her of her most recent participation.
Despite Ester's decision not to watch the show, she doesn't want any updates about what transpires either, especially when it comes to the Bushtucker Trials, which includes munching on insects and being trapped in alarmingly small spaces with unwelcome companions.
"I don't want you to say anything that's going to frighten me or upset me; I'm better off not to know," Ester said during the interview.
Even though she fears for Caitlyn's safety, Ester remains supportive of Caitlyn's decision, and she has every confidence in her ability to do well in the reality show.
"The thing I know about Caitlyn, and I know her well, is that she has a lot of determination. How do you think she ever won that gold medal in the decathlon?" Ester explained.
HOW ESTER SUPPORTED CAITLYN OVER THE YEARS
When Caitlyn received the Arthur Ashe Award for Courage at the Excellence in Sports Performance Yearly Awards (ESPY) in 2015, she credited her mother for teaching the world about true acceptance. 
Ester accepted and supported Caitlyn's transgender journey, and her daughter being given the prestigious award filled her with pride.
"I never thought I could be more proud. I was wrong … I am even more proud now," Ester said shortly before Caitlyn took to the stage to accept the award.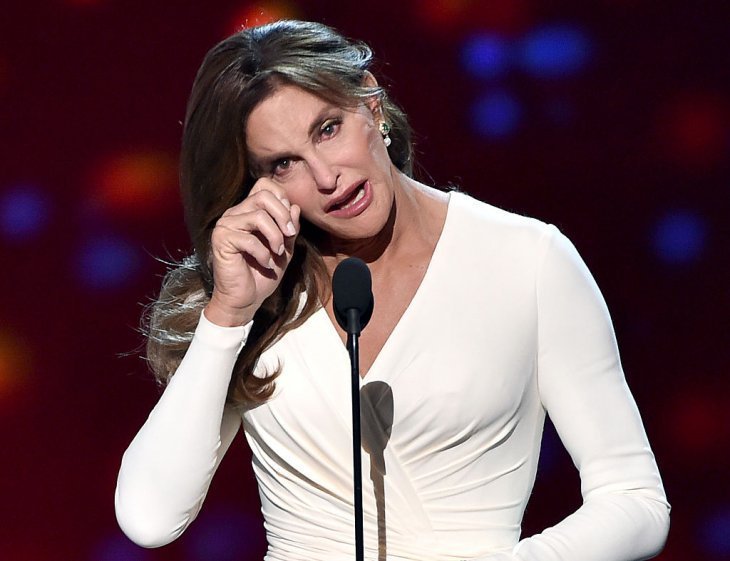 ANOTHER MILESTONE FOR CAITLYN
Thankfully Caitlyn had the opportunity to celebrate her milestone birthday of 70 with her family before she went to conquer the jungle in Australia.
Daughter Kylie Jenner planned an intimate birthday party for Caitlyn at Nobu in Malibu on October 30, and Caitlyn marked the special evening with a group photo alongside the caption, "Such a special birthday dinner with family. Love you all."