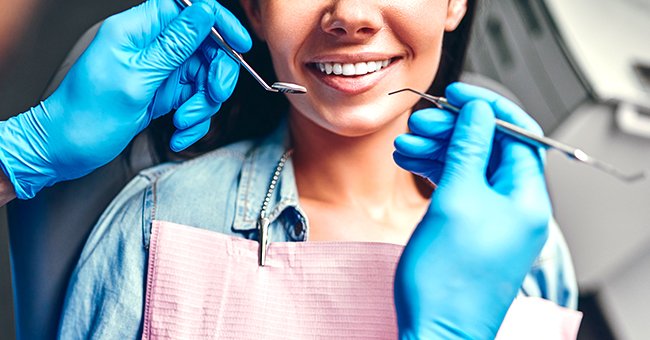 Shutterstock
Daily Joke: Woman Visits Dentist but Doesn't Recognize Him from Her High School Class
A woman booked an appointment with a new dentist: to her surprise, the bearer's name rang a bell, as it brought to mind an old high school crush, but the sight of the dentist in person changed her thoughts.
A woman visited a dental clinic for her first appointment with the new dentist. While she awaited her turn to consult the specialist, she sat in the waiting room, where she noticed a framed diploma hanging proudly on the wall.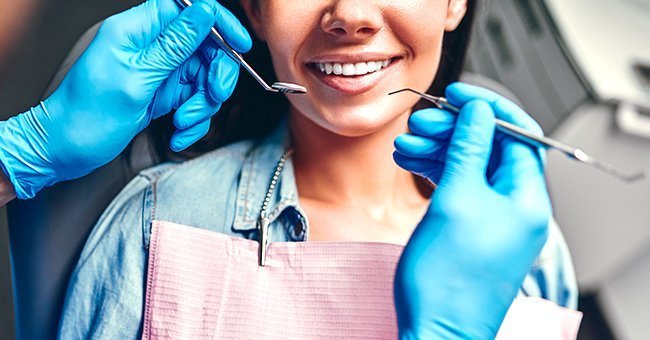 Woman at the dentist | Photo: Shutterstock.com
The name inscribed on it caught the woman's attention, bringing to mind a long-time crush from her teenage years, who attended high school with her about thirty years ago.
The dental patient's anticipation heightened as she recalled the tall, handsome, dark-haired daredevil, who was once her love interest.
She couldn't help but wonder if it was indeed the same young man from thirty years back, but the curious woman remained hopeful as she patiently waited to confirm her suspicions.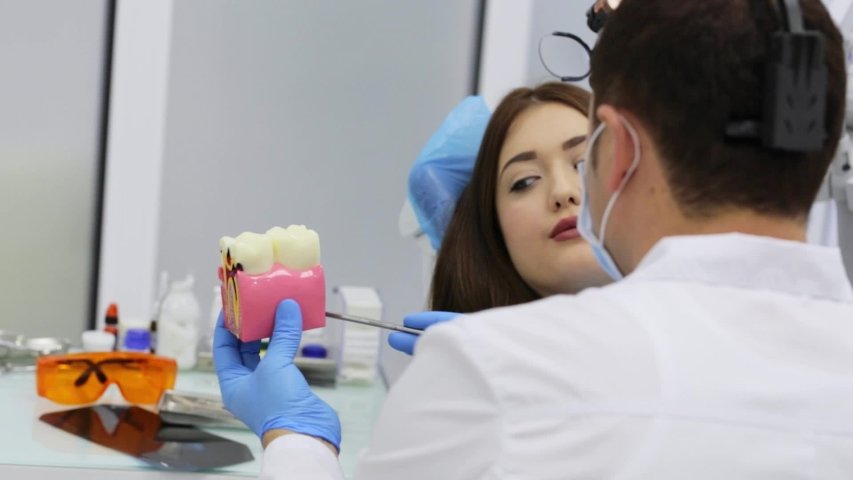 Dentist attending to a dental patient | Photo: Shutterstock
The time finally came for the woman's doubts to be cleared as she walked into the consultant's office, fully expecting to see her long lost crush, but to her chagrin, met the opposite of what she had in mind. She discarded her earlier assertions immediately on seeing the dentist, as she thought to herself:
"This balding, gray-haired man with the deeply lined face was way too old to have been my classmate."
The patient sat through her teeth examination quietly, and just as he rounded up the process, she indulged her curiosity and asked if he attended Morgan Park High School, which was the name of her alma mater. He proudly replied in the affirmative, and her next question followed:
"When did you graduate?"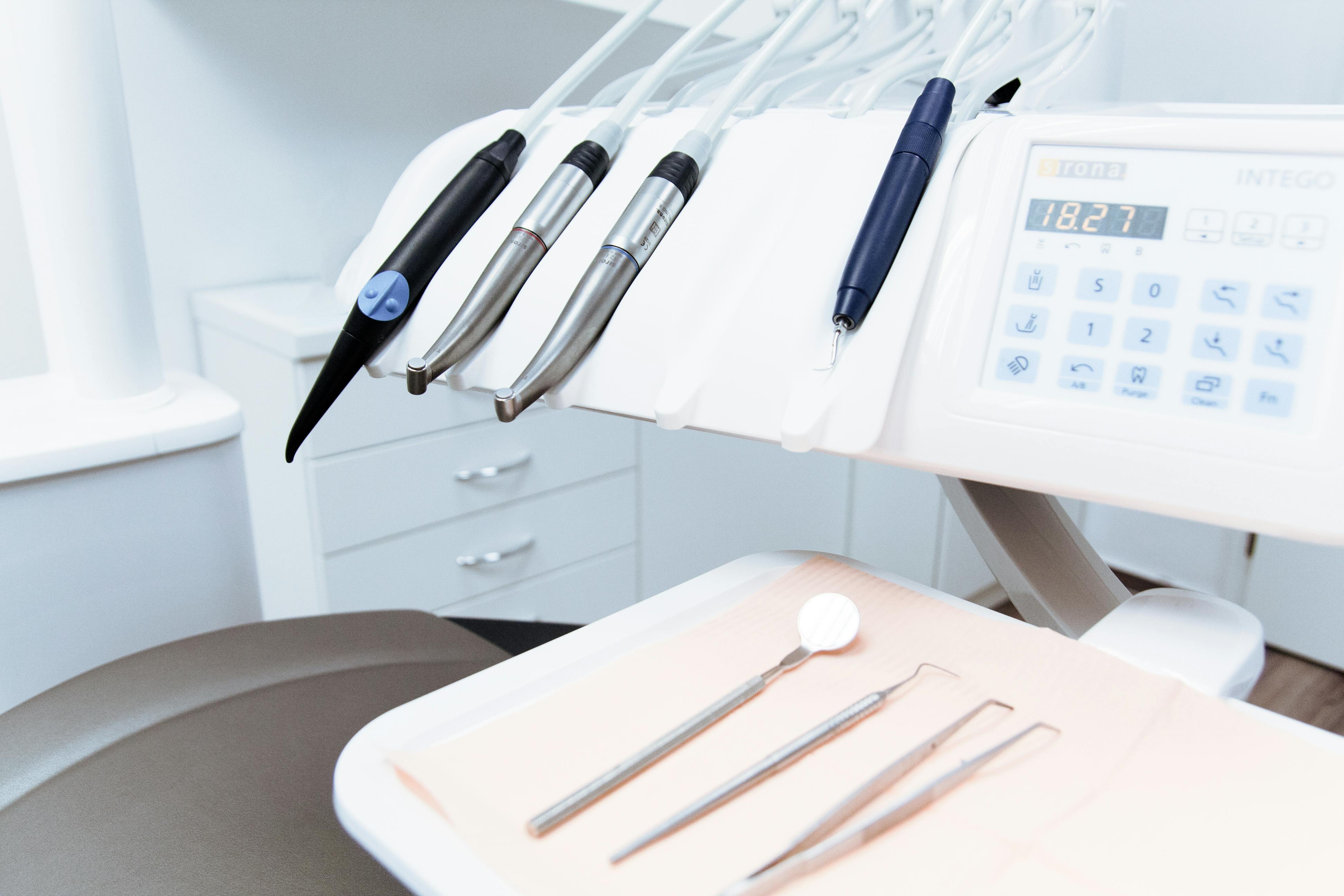 Dental tool set. | Photo: Pexels
He answered, "In 1967," also confirming her graduation year. The dentist asked:
"Why do you ask?"
The now excited woman exclaimed,
"You were in my class!"
The fat, ugly, old, wrinkled, balding, grey-haired doctor examined her carefully before asking:
"What did you teach?"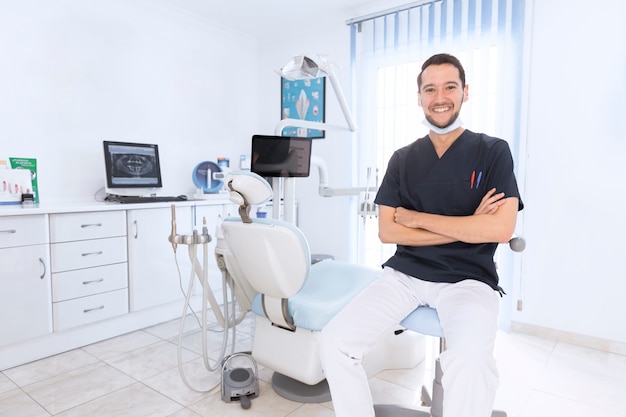 A dentist in clinic | Photo: Freepik
Perhaps she should have used the mirror before judging!
Catch up on more interesting jokes here.
Source: Boreddaddy
Please fill in your e-mail so we can share with you our top stories!