Inside 'Mr. Rogers Neighborhood' Star Fred Rogers' 50-Year Marriage to Joanne Rogers
Fred Rogers lived a large part of his life entertaining people via television, and he enjoyed great success in his career thanks to his long-running series, "Mister Rogers' Neighborhood."
Very little is, however, heard of his life partner, Joanne, who continues to treasure his memory even long after his demise. "Mister Rogers' Neighborhood," which made its debut in 1968 and lasted 30 seasons, remains Fred Rogers' widely-celebrated legacy. It is what plunged a multitalented Rogers into fame, making him a household name.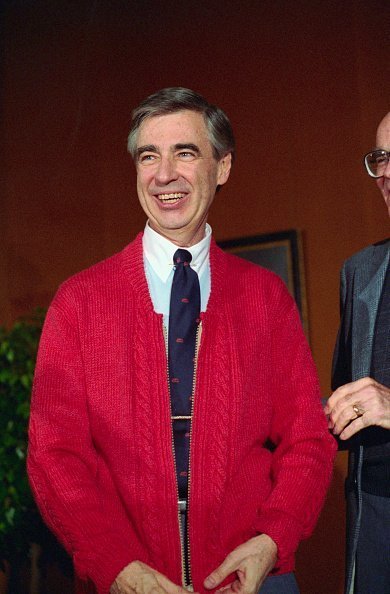 THE BEGINNINGS OF ROGERS' CAREER
It is famously said that Rogers, who was born on March 20, 1928 in Pennsylvania, had a life well-lived. He was described as a quiet and peaceful man that the world most commonly called Mister Rogers. 
At the time he took an interest in television, he had been preparing to enroll in a seminary school following his graduation from college. He decided to pursue an entertainment career when he saw television for the first time in his parents' home.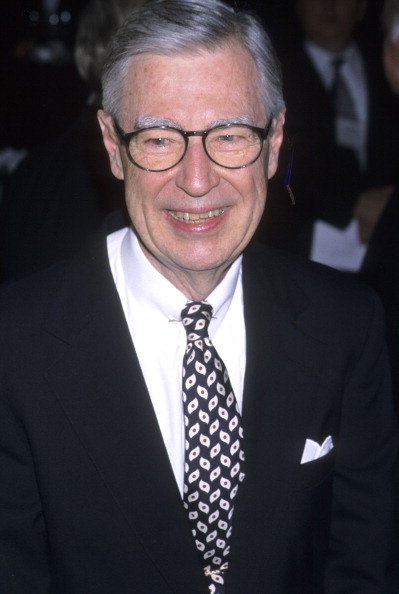 MISTER ROGERS' LIFE WILL PLAY OUT ON SCREENS
"Mister Rogers' Neighborhood" was an educative children's series that touched family, death, and other sensitive subjects. Long after his demise, the story of Rogers, who was also a known Presbyterian minister, will play out on screens with the soon-to-be-released movie, "A Beautiful Day in the Neighborhood" starring Tom Hanks. 
FRED ROGERS OFF THE SCREEN
The perhaps sole downside to Rogers' fame may be that it overshadowed that of his life partner, Joanne Byrd, who is a trained musician. The latter, however, never deems it so and instead treasures every bit of being married to a legendary figure.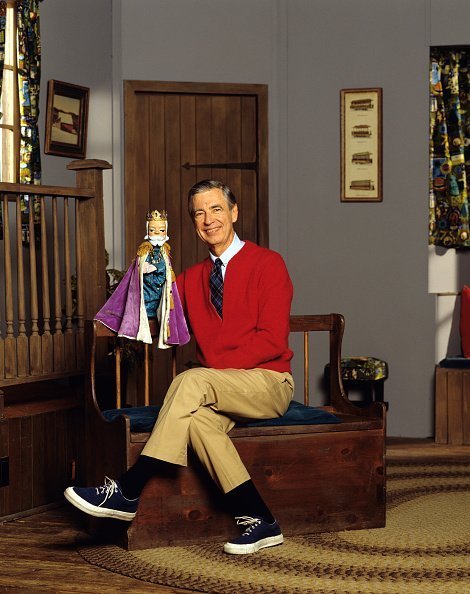 Fred and Joanne's love story has been revealed to be a rather unique and rather cliche one, Joanne, who is now 91, shared in a 2018 interview. 
THE COUPLE'S SWEET LOVE STORY DATES BACK TO THEIR COLLEGE DAYS
In an interview with Jimmy Fallon, Joanne animatedly recounted how she first met Rogers and described him as one in a million! She said:
"He was different. In his young days, he was lively and full of fun … but he talked about his feelings, and I could talk about my feelings to him, and the things that bothered us … the things that we loved."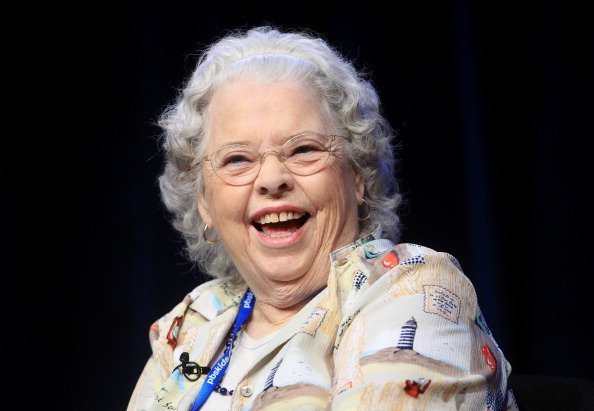 Joanne first met Rogers at Rollins College in Winter Park, Florida when she was assigned to give a tour of the campus. While the couple didn't immediately become lovers, they became tight-knit friends who "thoroughly enjoyed" each other's companies.
"I think we thoroughly enjoyed each other's company, and he was a marvelous dancer, a fabulous dancer! So I would ask him to our sorority dances, and he would ask me to his fraternity dances."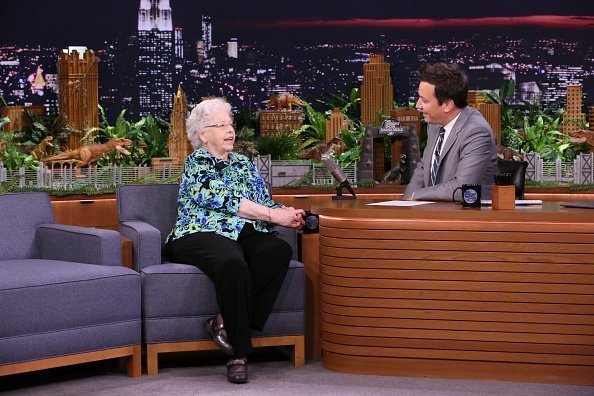 JOANNE REVEALS THAT ROGERS' MARRIAGE PROPOSAL WAS EVERY BIT AS CHARMING AS HE WAS 
When Joanne graduated and moved on to Florida State to study, and Rogers graduated and went to New York for an apprenticeship at NBC, the pair maintained communication by exchanging letters. 
Joanne never found the letters as particularly special because there wasn't much to them, plus she was aware the entertainer was dating other girls at the time. Despite this, however, Joanne made time to see Fred's parents while they were in Florida. During her visit, she was accompanied by the son of her graduate instructor.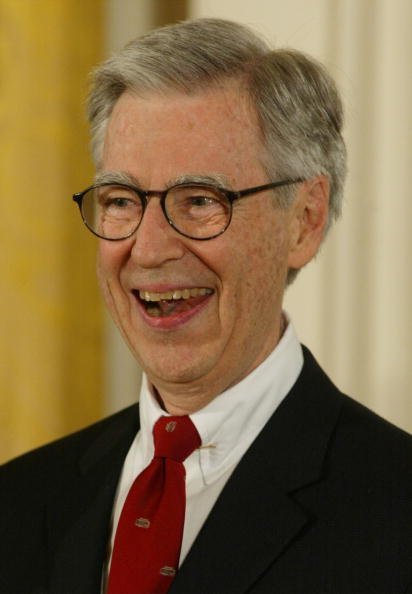 The encounter may have spurred Rogers on with the possibility that his parents may have told him. Shortly after, in April 1952, he sent Joanne a letter that read: "Will you marry me?"Joanne immediately stopped what she was doing and found a pay phone to give him her response – yes! 
FRED AND JOANNE'S UNION WON THE TEST OF TIME
The couple tied the knot in 1952 and stayed married until Fred's death. Their marriage was blissful and remained widely regarded as a model relationship. It produced two children, sons James and John, who are now well-grown. Very little else is known about the Rogers because they keep their personal dealings low-key and are known for their frugality.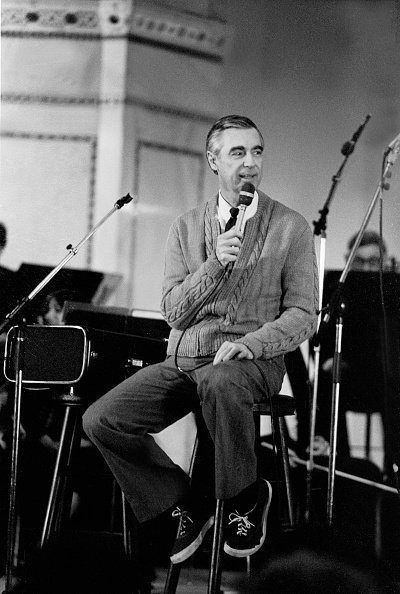 The much that is known about Fred and Joanne's relationship is that they loved each other, barely argued, and were always very supportive of each other's careers. 
FRED'S DEMISE AND JOANNE ON HOW SHE COPES WITH IT
Two years after Rivers ceased producing "Mister Rogers' Neighborhood," he passed away from complications of stomach cancer. He was reportedly diagnosed with the disease late in 2002 before his ultimate demise in his Squirrel Hill home on Feb. 27, 2003.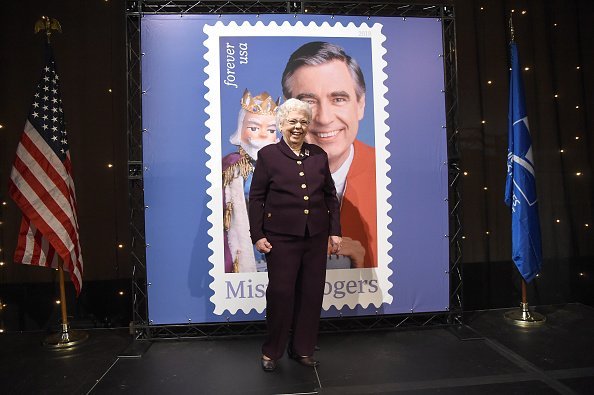 He is survived by his wife, two sons and three grandsons. With the rather public knowledge of Rogers and his wife's tight-knit bond, it is sure that the tragedy must have left Joanne with a deep void.In a recent interview with RNS, Joanne disclosed that Rogers' widely-known beliefs that because death is human, it must be manageable, may have helped her deal with losing him. She said:
"I think you can admire the way somebody handles something, and Fred did a wonderful job of handling death as part of life."
May his soul rest in peace.