Dwayne 'The Rock' Johnson Sings 'Moana' Song to 3-Year-Old Fan with Cancer in New Video
Dwayne Johnson earned praises for his sweet gesture for a little boy battling cancer. The boy's mother shared how their whole family was moved and her son watched intently as Dwayne serenaded him.
Dwayne Johnson is the sweetest. Though he's "The Rock" to many, he will remain in one 3-year-old fan's memory as the gentle man who serenaded him with a "Moana" song. 
"Hyrum, I know I'm a complete stranger to you - who sounds a lot like your hero, MAUI (only with a very large head), but myself along with millions of other strangers who will watch this video are sending you so much love, strength and mana your way."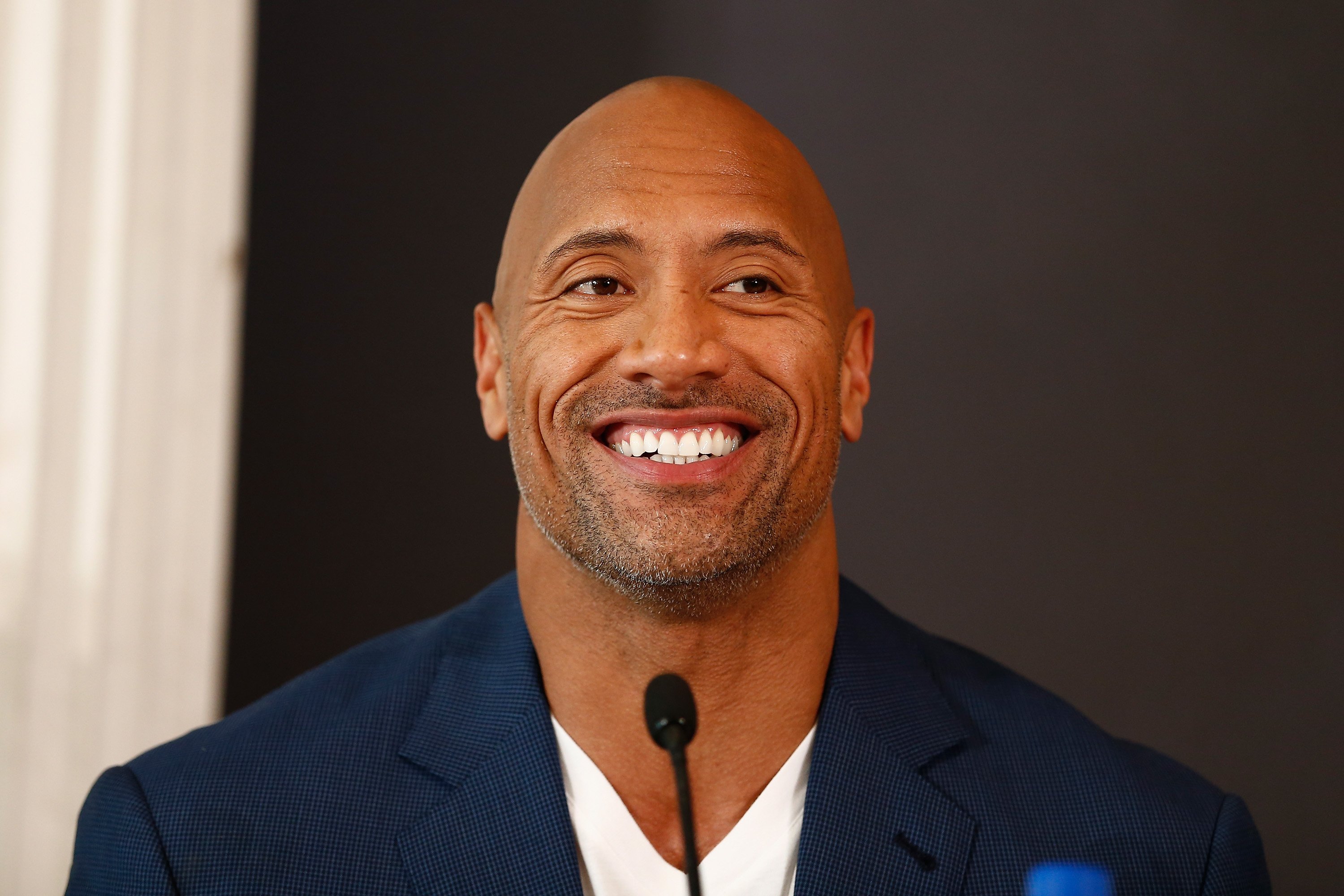 DWAYNE'S LATEST ACT OF KINDNESS
Dwayne's latest Instagram scene-stealer is a rendition of the Disney film's song, "You're Welcome."
Dwayne famously lent his voice to the character, Maui in the film, and 3-year-old boy, Hyrum Harris has been deriving strength from the character while he's battling Acute Lymphoblastic Pneumonia. 
Dwayne got wind of Hyrum's story and took it upon himself to brighten the young boy's day. In his post, he tells his followers about Hyrum's plight.
"There's a little 3 year old boy out there named, Hyrum Harris. Diagnosed with acute lymphoblastic leukemia which is complicated by Down Syndrome," the actor began.
"In the fight of his life right now and doing his best to stay strong - by watching MOANA up to 10xs a day because the character he loves, MAUI makes him feel strong," he revealed.
Dwayne further shared that Hyrum's mom said the boy's favorite words to utter are "I STRONG."
Addressing the boy, the 47-year-old father-of-three writes,
"Yes you are big man. Yes you are. Hyrum, I know I'm a complete stranger to you - who sounds a lot like your hero, MAUI (only with a very large head), but myself along with millions of other strangers who will watch this video are sending you so much love, strength and mana your way."
Before singing to the boy in the clip he shares, Dwayne speaks to his audience and tells them, 
"This message is for a little boy out there, he's 3 years old, and this little boy is one of the coolest little boys around, and he's certainly one of the strongest because he is a fighter. Right now, this little boy is in the fight of his life."
After introducing Hyrum to his 162 million followers, Dwayne addressed the boy with his next words.
"Hyrum, I know! It's a thing, but it's not really important right now. What is important is that I heard you love a movie called Moana, which is crazy because I love that movie too. I also heard you watch Moana almost 10 times a day because the character you love, Maui, gives you strength."
WATCH: Dwayne @TheRock Johnson talks @DisneyMoana - playing a demigod and crying "manly tears." #Moana https://t.co/bXxTTftGNO

— Good Morning America (@GMA) November 21, 2016
He continues, 
 "People tell me I kind of sound like him. I just wanted to send you a video to tell you how much I love Maui too. I know a little of his song."
Dwayne then starts singing a few lines from the song written by Lin Manuel Miranda, among others. After his short rendition, he tells Hyrum,
"I know you're like, 'Dude, leave the cool singing to Maui.' You're absolutely right, Hyrum. I wanted to tell you, man, stay strong. There's another dude out there, me, Dwayne, who, like you, loves Maui too. There's no one like Maui. He's the coolest thing. I'm a big fan of Maui, too, and I'm a big fan of yours. Thanks for inspiring everyone around you, including myself. Stay strong, Hyrum."
HYRUM'S RESPONSE
Hyrum's mother, April Harris was grateful to Dwayne for his kindness. "This has been such a moving experience four our family," she tells People.
She also shared that Hyrum watched Dwayne's video intently and would touch his chest every time Dwayne mentioned his name.
"Every time Dwayne mentioned Hyrum's name, Hyrum pointed to his chest and in his soft sweet voice repeated saying, 'Hyrum,' as though he knew this was special for him," April recounted. "When the reference of a head being compared to the size of a rock [came], Hyrum giggled. When he began to sing, Hyrum's eyes got very wide."
Hyrum even went as far as to sing along with Dwayne to his mother's delight. 
"It was touching," April adds of seeing her son's big smile while singing the tune. "Hyrum's smile is infectious [and] healing to those that serve him and love him."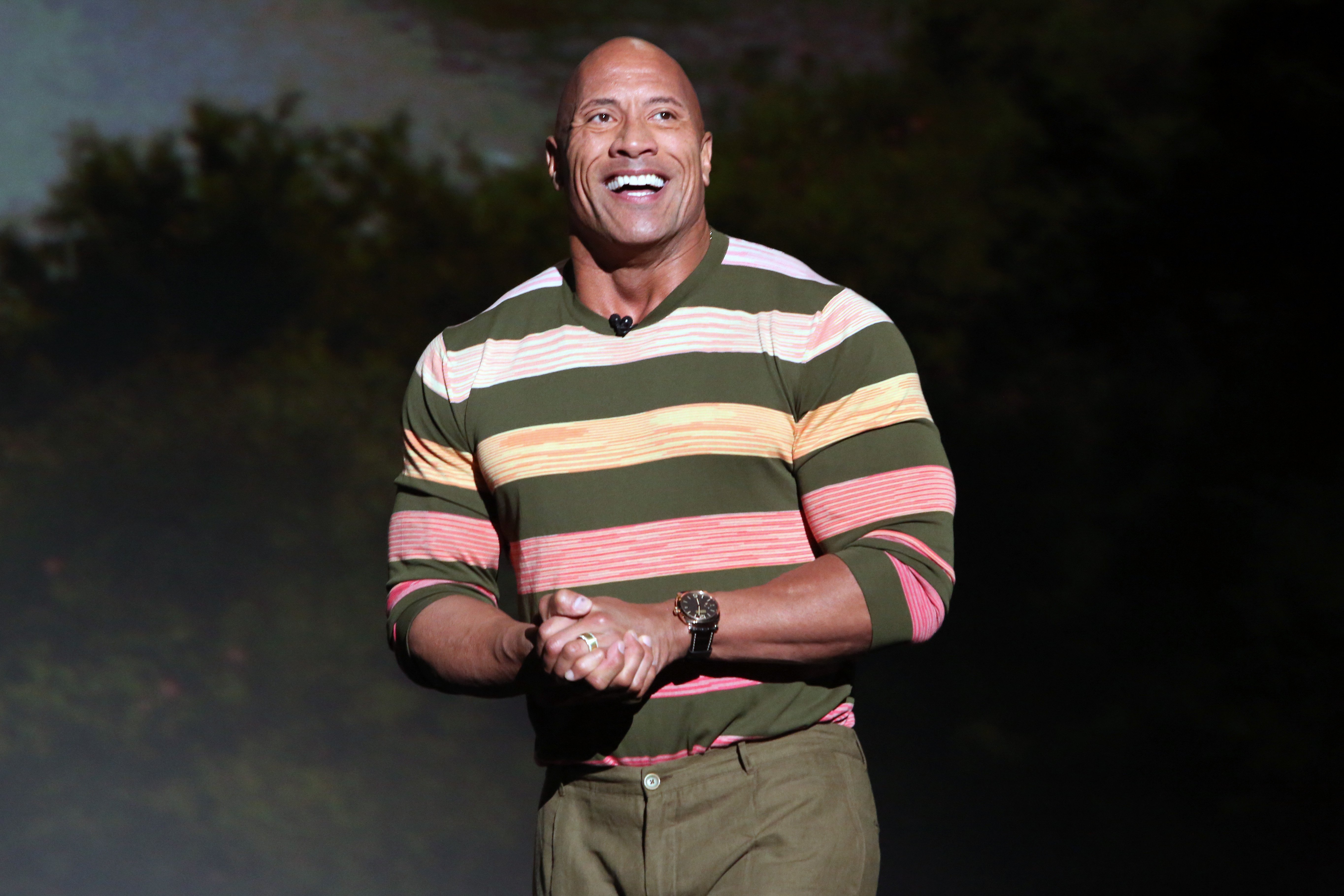 A FAN'S PRAISE OF DWAYNE'S GESTURE
Dwayne later shared an update after his clip reached Hyrum sharing the wonderful reaction his video got. He posted a photo of a smiling Hyrum along with a note of appreciation from a fan for what he did for the 3-year-old. 
"Joy and hope cost nothing, and yet it is the most powerful gift," the note read. 
Dwayne responded by agreeing with the person's message and saying it was "the real magic to life."
There is a GoFundMe page established for Hyrum for those interested in helping his parents in paying or his medical treatment.