Magic Johnson's Wife Cookie Spends Quality Time with Grandkids Gigi and Avery as They Attend a Basketball Game in Pic
Cookie Johnson can't stop gushing about her beautiful grandkids, and in a recent pic shared to Instagram, she showed off their fun night out. 
Magic Johnson's grandkids seem to have inherited his passion for sports. Luckily, their family has the means to take them to any games they want to see.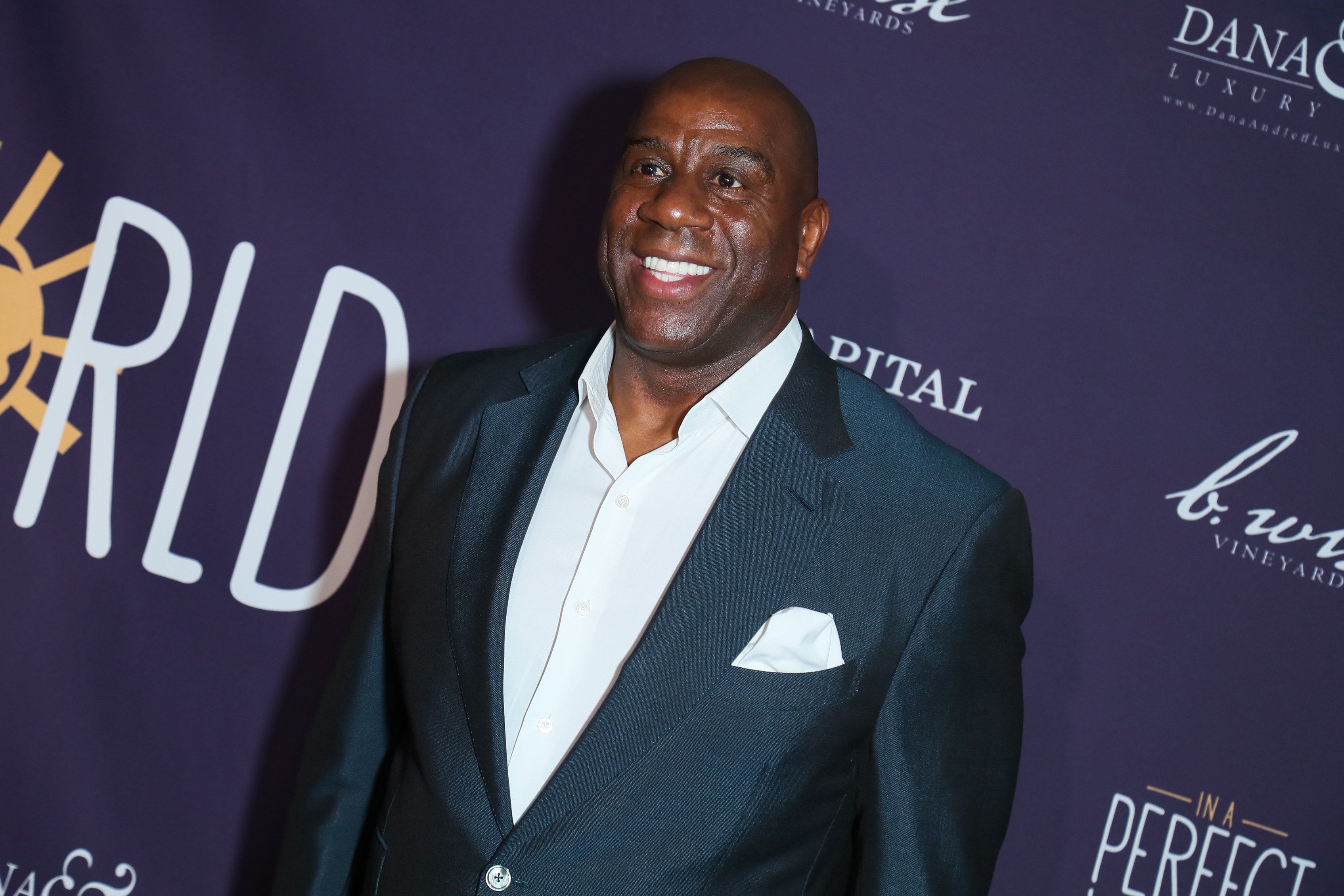 A few days ago, Cookie Johnson earned some cool grandma points with Gigi and Avery, as she took them to a basketball game at the Staples Center in Los Angeles.
The matriarch of the Johnson family took to Instagram to share an adorable photo of the night, posing with the kids as the three of them flashed big smiles for the cameras. 
Cookie looked stunning, as usual, donning a black shirt, red jacket, and black pants. Avery, on the other hand, kept it simple with a black t-shirt and grey sweatpants, while his sister Gigi showed more style in a silver jacket and matching pants.
"Family is everything!!" Cookie captioned the photo.
SOCIAL MEDIA REACTS
Fans were quick to fill the comment section gushing about the photo, and most of them praised Cookie's words about family.
"Yes, family is the most amazing beautiful treasure," wrote one user.
another added,
"I couldn't agree more, and your grandkids are beautiful."
and a third one agreed,
"They are growing up so fast!"
IT RUNS IN THE FAMILY 
Avery and Gigi are the children of Magic Johnson's eldest son and Cookie's stepson, Andre Johnson.
The young man, unlike his halfsiblings EJ Johnson and Elisa, prefers to keep his life away from the cameras. However, his wife, Lisa, does share pics from their family from time to time.
A recurrent theme among those pics is the presence of the family at the home games of the Dodgers, since they're huge fans of the team.
Andre's family is an interesting one. He's the Vice President of Business Development at Mythical Games, a next-generation game technology studio.
And his wife, aside from being a dotting mom, is the co-founder of the Private School Village, an organization that seeks to connect Black/African American families whose kids attend private schools in Los Angeles.
Avery plays baseballs, and Gigi has great volleyball moves, but can also strut her stuff down the runaway if needed, as she did with the Ladylike Foundation luncheon earlier this year.
Both Magic and Cookie enjoy themselves a lot whenever they reunite with their grandchildren, and it seems like the feeling is mutual.