Dolly Parton Joins Hoda Kotb & Savannah Guthrie on the 'Today Show' Where They Sing 'Jolene'
Dolly Parton was the guest of honor on the "Today Show," where she had Hoda Kotb and Savannah Guthrie sing "Jolene" complete with a wig and a guitar. 
Country legend Dolly Parton brought bright smiles to "Today Show" hosts Kotb and Guthrie on Wednesday when she visited the set looking colorful in a pink getup. 
The country superstar left a strong impression on Kotb, 55, who shared photos to Instagram from the heartwarming interview and the laughs that came with it. Her post is found below.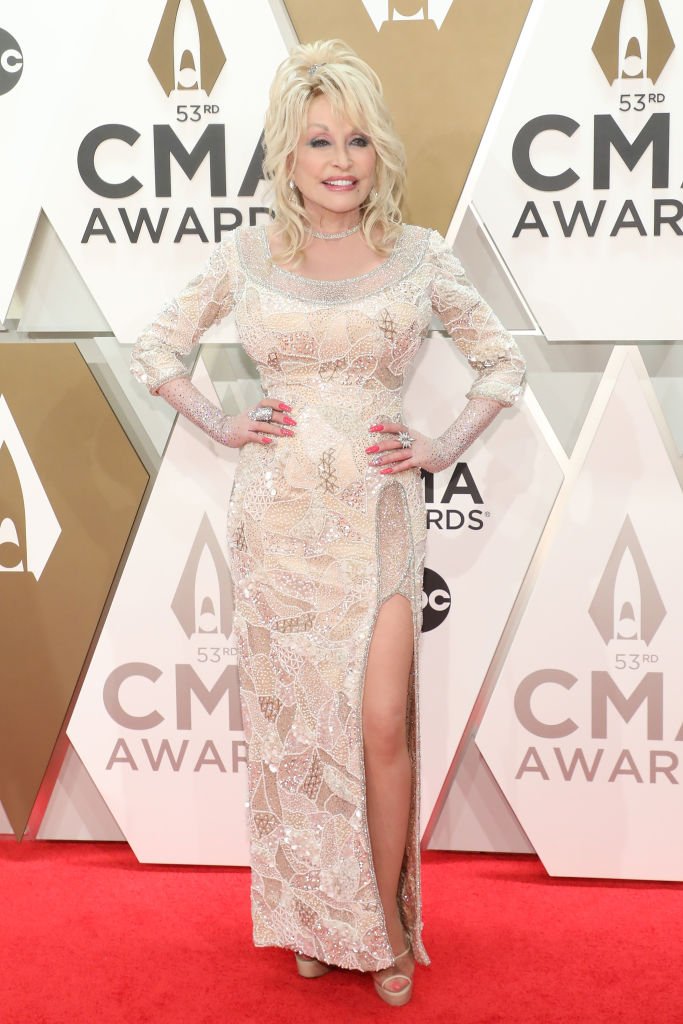 Hoda Kotb wears a Dolly Parton wig
In the first picture, Kotb donned a blonde wig that worked as an imitation of Parton's own signature blonde hairstyle. She also wore a pink dress in a lighter shade from the singer's outfit. 
Meanwhile, Guthrie wore a brown long sleeve blouse and black skirt as she held a guitar in her hands. In front of them, Parton was dolled up in a hot pink long-sleeve dress with a gold chain design. 
The second picture showed that the front of her form-fitting dress featured a low chest and double-chested pockets. Guthrie and Kotb stood on either side of Parton, and all three wore toothy smiles.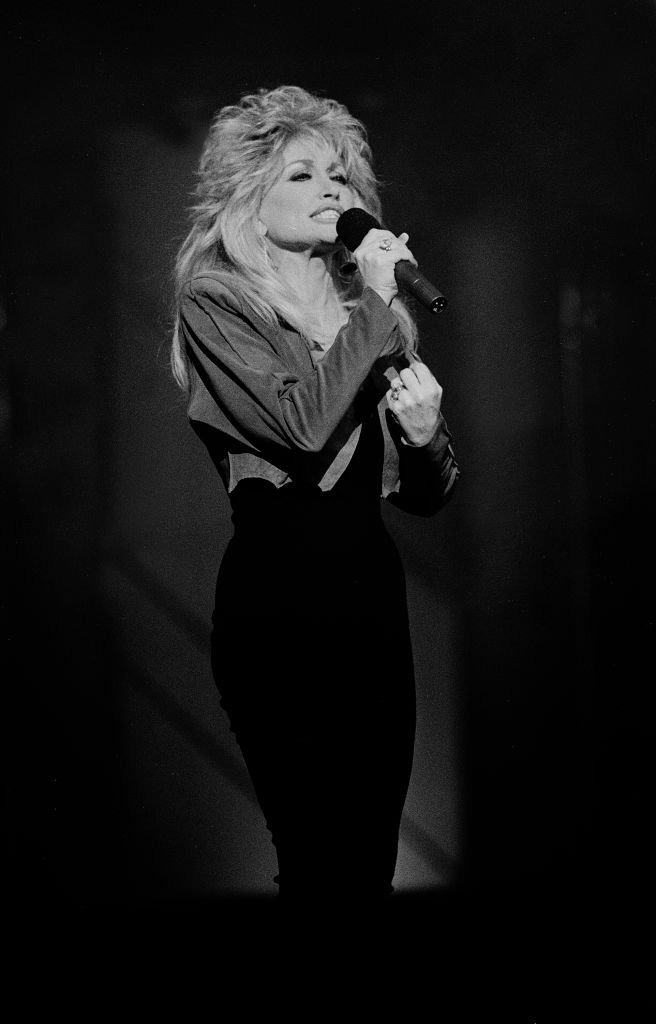 Parton's dramatic effect on the hosts
In the caption, Kotb wrote: 
"[Dolly] was like a warm blanket.. we felt cozy, safe and loved. She listened to our bad version of jolene — and delighted in it (although she did tell us to keep our day jobs!)"
The host also revealed that Parton was a good sport who took pictures with everyone from the studio who made a request. When she left, she reportedly told them, "thanks for being so nice to me."
Kotb continued to rave about Parton
In a later talk with co-star Jenna Bush-Hager, Kotb continued expressing how Parton made her feel, saying, "she is such fun. She is a bright light."
She continued: 
"The lights went on [when Dolly walked in]. It was as if we were all just sitting here and you could feel her before you saw her."
Kotb and Guthrie's take on the #JoleneChallenge
Kotb also talked about how she and Guthrie took part in the "JoleneChallenge" which was started by Parton and Julianne Hough. They played a clip of their hilarious attempt. 
The challenge serves as a promotion for Parton's upcoming Netflix show, "Dolly Parton's Heartstrings," which lets fans in on stories from Parton's life that inspired some of her biggest hits. 
Parton asks about the "Ticky Tocky Thing"
Hough, 31, plays Parton in at least one episode of the eight-episode series. She announced the challenge earlier this week in a short clip. Parton pops in towards the end of it. 
The 73-year-old asks Hough, "What was that ticky tocky thing, whatever you call it?" Dancer Hough corrects her: "Oh, TikTok." Parton repeats the name then says, "Well, I am an old dinosaur, but I'm not extinct yet!"
Only one more week until "Heartstrings" is here ❤️ Share your best version of "Jolene" now using the hashtag #JoleneChallenge and watch "Heartstrings" November 22 on Netflix! pic.twitter.com/h0Ym8ZZwBW

— Dolly Parton (@DollyParton) November 16, 2019
"Heartstrings" is set to premiere on the streaming giant Netflix on November 22. In the meantime, Parton will surely continue to shine her light wherever she goes.