Dolly Parton & Julianne Hough Invite Fans to Take Part in 'Jolene' Challenge Ahead of Upcoming Netflix Show 'Heartstrings'
Dolly Parton and Julianne Hough have teamed up to create the #JoleneChallenge but the country singer is unfamiliar with the social media platform they'll use. 
Dolly Parton, 73, and Julianne Hough, 31, are working together to promote the country legend's eight-episode Netflix show, "Dolly Parton's Heartstrings." 
In a bid to get fans engaged, the pair created a challenge calling for the public to submit a video on the TikTok app of them singing Parton's hit song, "Jolene." The clip is found below.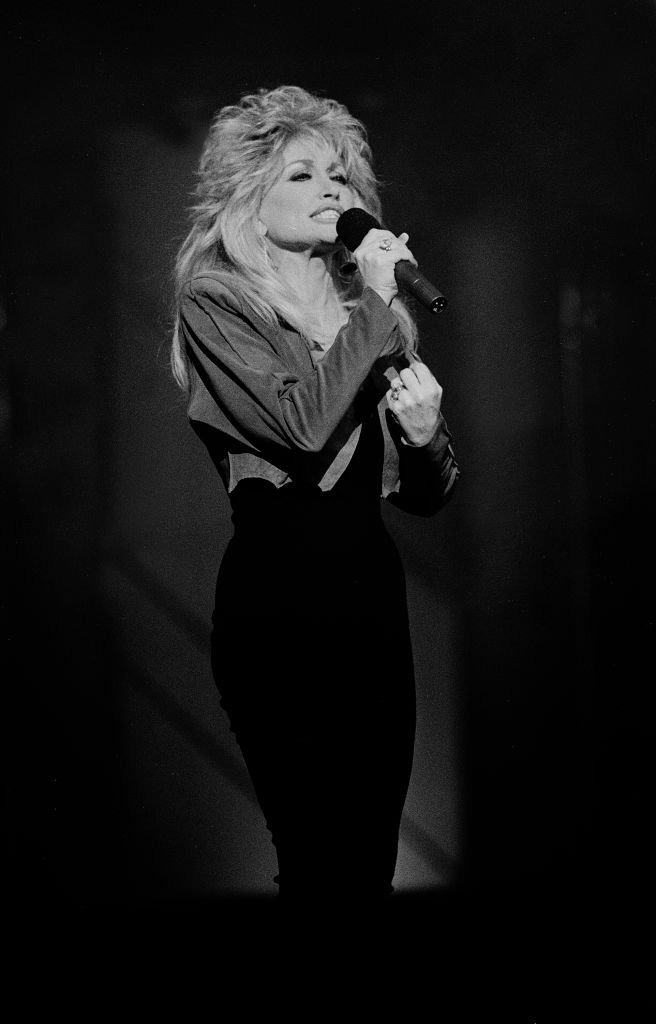 Hough, who plays the character Jolene in at least one episode of the show, makes the announcement in the short video which Parton shared on her Twitter account.
In it, she tells fans to give their version of the 1973 hit using the hashtag #JoleneChallenge. Parton then pops into the video and asks, "What was that ticky tocky thing, whatever you call it?" 
Dancer Hough corrects her: "Oh, TikTok." Parton repeats the name then says, "Well, I am an old dinosaur, but I'm not extinct yet!" The video wraps up with a boomerang effect of the pair waving. 
Only one more week until "Heartstrings" is here ❤️ Share your best version of "Jolene" now using the hashtag #JoleneChallenge and watch "Heartstrings" November 22 on Netflix! pic.twitter.com/h0Ym8ZZwBW

— Dolly Parton (@DollyParton) November 16, 2019
In the caption, Parton announced that "Heartstrings" will premiere on Netflix on November 22. The show will give fans insight into the inspiration for many of Parton's hits over the years. 
Parton has been talking about her show since March. At the time, she also announced the opening dates of Wildwood Grove, the new area of her Dollywood park. The expansion cost $37 million.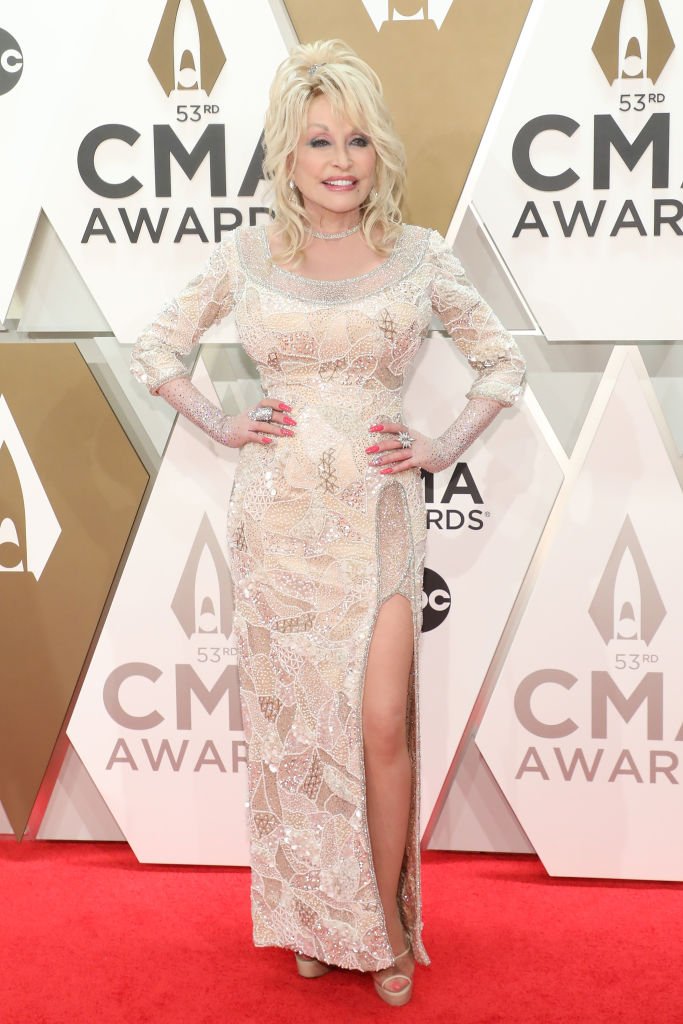 Regarding the Netflix show, Parton said she wanted it to premiere at her park. The "9 to 5" singer will also star in a Netflix Christmas musical called "Christmas on the Square." 
As per her wish, the film had its premiere event in Dollywood in Pigeon Forge, Tennessee in late October. Of course, Hough attended and the actress looked stunning in her attire. 
She wore a white floral dress and a banded waist. The outfit was designed with a high neck that opened up and long sleeves. It came down mid-thigh. She finished up with some silver pumps. 
Hough shared several pictures on her Instagram. The first featured Parton herself, who was donned in a black dress that she switched out for a cream dress later on. 
In a lengthy caption, Hough shared thanks to the crew and friends, calling out a few of them by name. She also thanked her mom before again encouraging fans to watch the show.