Helen Hunt's Marriage to Hank Azaria Lasted for Only 17 Months - Here's a Look at Their Turbulent Union
Actress Helen Hunt cited irreconcilable differences as the reason to end her 17-month marriage to actor Hank Azaria.
Azaria opened up about their divorce in a 2013 interview with Larry King.
"It was annoying," he said, adding that it was one of the saddest times of his life.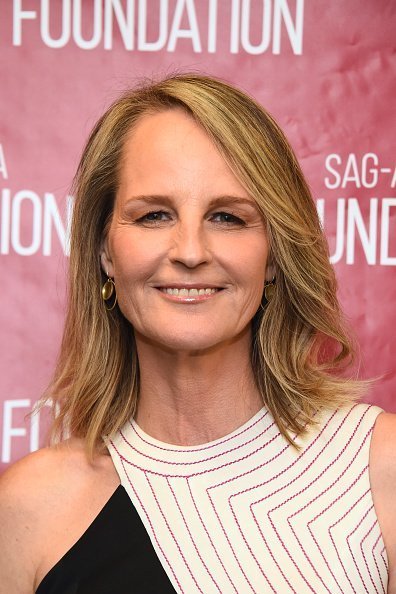 "They had a rocky relationship and many offs and ons over the years."
Hunt and Azaria tied the knot in July 1999, in a private ceremony at their Los Angeles-area home.
Hunt filed a Los Angeles Superior Court divorce petition in December 2000 to end her 17-month-old marriage to the actor. She cited irreconcilable differences.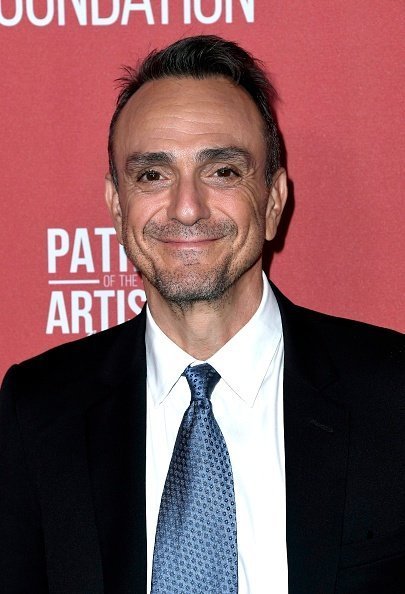 As reported by BBC News, Hunt and Azaria have been living apart for several months. However, the official date of their separation is uncertain.
"They're still very good friends, and it was a decision they came to together," Hunt's rep, Stephen Huvane, said at the time.
Prior to getting married, Hunt and Azaria dated for almost five years. 
In a 2017 interview with Andy Cohen, Azaria discussed the occasions he felt jealousy during his relationship with Hunt and friend, Matthew Perry.
"When your wife is Helen Hunt, and your best friend is Matthew Perry, what was this, fifteen years ago? That is some pressure," he said.
Beginning in 2001, Hunt started a relationship with director Matthew Carnahan. 
The Oscar winner has a stepson, Emmett Carnahan, born in 1998, and a daughter, Makena Lei, born in May 2004, with Carnahan. The couple split in August 2017.
As reported by E! News, Hunt and Carnahan separated "several months" ago subsequent to having an on-again, off-again relationship for years.
"She has been split up with Matthew for several months," a source revealed. "They had a rocky relationship and many offs and ons over the years. They stayed together as long as they did because of their daughter."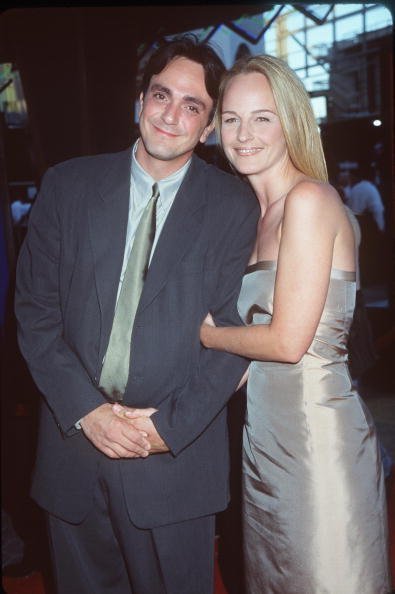 The source added, "They've split up before, but this time seems to be different."
According to InTouch Weekly, the split came as a shock to some since Hunt and Carnahan appeared to be so "in love."
"Friends were shocked," a source said. "Helen and Matthew always appeared to be super in love. Their married friends would joke that they were jealous of their relationship."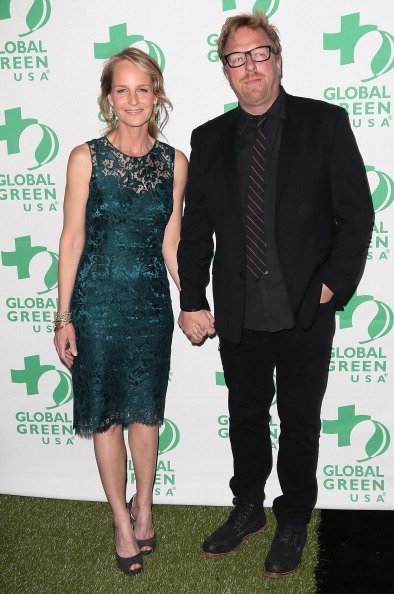 Hunt is known for playing Jamie Stemple Buchman on "Mad About You," for which she won three Golden Globe Awards and four Emmy Awards.
She won an Oscar for starring as Carol Connelly in the 1997 romantic comedy "As Good as It Gets."