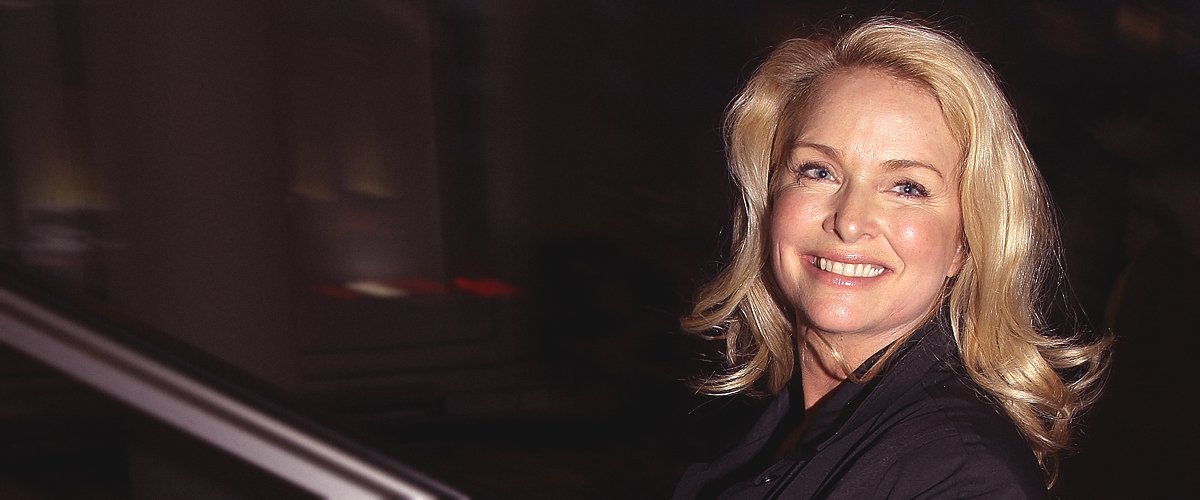 Getty images
Meet Actress Donna Dixon, Fellow Actor Dan Aykroyd's Wife and a Former Beauty Queen

Dan Aykroyd is a Canadian actor who has achieved remarkable success in Hollywood, but perhaps his greatest achievement is his marriage to his beautiful wife, Donna Dixon, who like him, is a successful actress.
Dan Aykroyd is an actor, comedian, musician, producer, and filmmaker. He is famous for being a member of the "Not Ready for Prime Time Players" on "Saturday Night Live."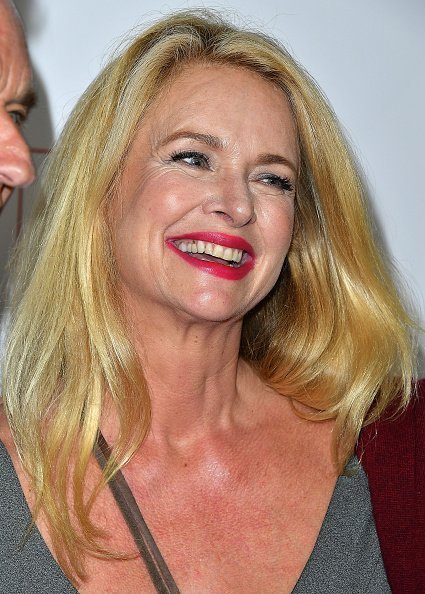 Donna Dixon at the 10th Annual GO Campaign Gala at Manuela on November 5, 2016 | Photo: Getty Images
He also formed the comic characters, "The Blues Brothers" alongside John Belushi, and it soon became a film, which they both starred in. Dan is also famous for the movie franchise, "Ghostbusters," whose latest installment would premiere in 2020.
Dan Aykroyd has over the years in his career come across many people, but his wife, Donna Dixon, is the person he admires most, a fact he alluded to in a question and answer session with "The Guardian."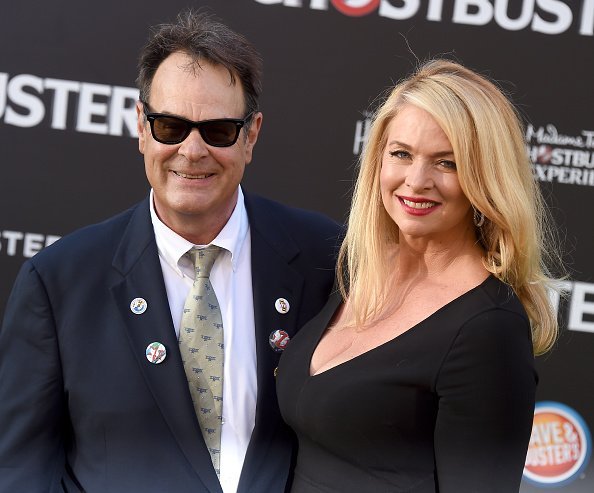 Dan Aykroyd and Donna Dixon at the premiere of Sony Pictures' "Ghostbusters" on July 9, 2016 | Photo: Getty Images
When asked who he admires most, the actor said:
"My wife, Donna – she is an explorer, adventuress, and true contributor to the lives of everyone she meets."
Well then, let's get to meet Donna Dixon.
EARLY LIFE, EDUCATION, AND MODELLING EXPLOITS
The beautiful retired actress and beauty queen was born on July 20, 1957, in Alexandria, Virginia. Her father, Earl Dixon, was the owner of a nightclub called "HillBilly Heaven." According to Donna in a "Spies Like Us Show Biz" interview in 1985, her father was an army officer, and she was raised in Europe. She said:
"I was born in Alexandria, Virginia, raised in Europe, and educated in Virginia. Moved to New York for two years, and now I have been in California for the past five years."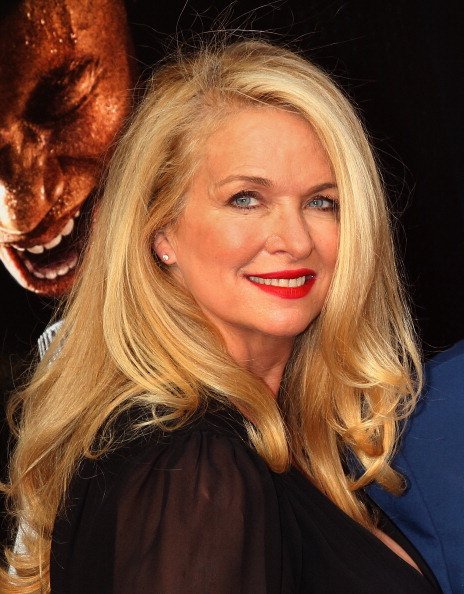 Donna Dixon at the "Get On Up" premiere at The Apollo Theater on July 21, 2014 | Photo: Getty Images
Donna attended Grovetown High School, where she graduated from, before going on to attend the George Washington University, but eventually dropped out. The beautiful American actress has a net worth of $5 million.
Speaking about her time in college, Donna revealed that she started as an Anthropology major due to her parents' influence, but later changed her course. In her second year of college, she took a course in developmental psychology and did her thesis on the birth of a child.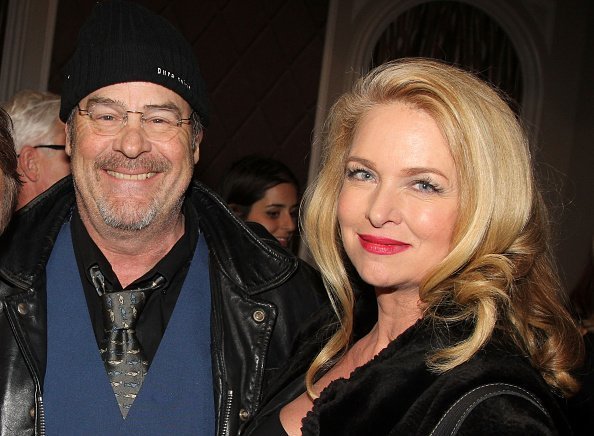 Dan Aykroyd and wife Donna Dixon pose backstage at the hit play "It;s Only a Play" on February 12, 2015 | Photo: Getty Images
It was from that point that she decided to change her career. She soon began modeling to earn income in school and loved it so much that she left for New York to continue with her modeling career. Despite that Donna maintained that she knew she would always go back to school.
"I decided that I would stay [in New York] because I knew that I could go back to school, which I did. In fact, I took a class at Kingston last year in Canada at the University in abnormal Psychology. My husband was writing a script, and I thought that would be a perfect opportunity to go back to school, which I did."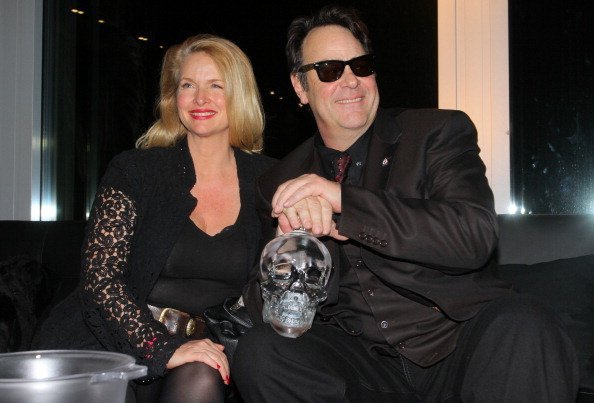 Dan Aykroyd and wife Donna Dixon celebrating the launch of his 'Crystal Head Vodka' on February 18, 2012 | Photo: Getty Images
Donna excelled in her modeling career and was soon named Miss Virginia USA, in 1976. She was also named Miss Washington D.C World, in 1977, and competed in Miss USA 1976, and Miss World USA 1977.
THE LOVE STORY OF DONNA DIXON AND DAN AYKROYD
The couple met while they were shooting "Doctor Detroit," and the then young Donna Dixon made quite an impression on Dan. It took the help of Donna's best friend, Fran Descher, to get the two talking to each other. Dan, Donna, and Fran were all present on Fran's show and took time to reminisce about the time Dan was chasing Donna. Fran recalled the moment Dan told her he was crushing on Donna.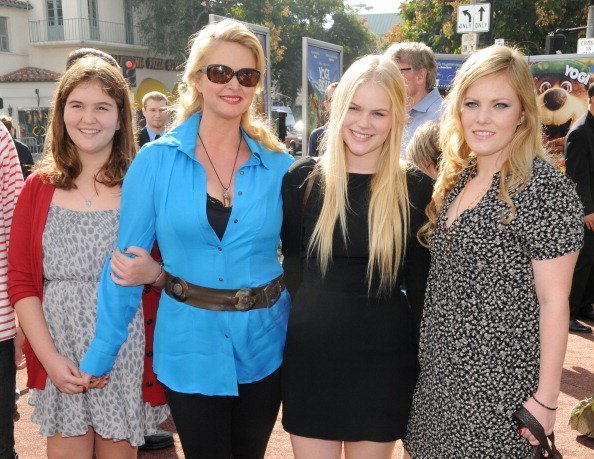 Donna Dixon and her kids at the Los Angeles Premiere of "Yogi Bear" on December 11, 2010 | Photo: Getty Images
Fran explained that she had more scenes with Dan and that he would always say to her how much he was crazy about Donna, and how she always went back and reported to Donna. Donna also recalled the couple's first kiss, after Fran had urged her to go and see Dan. The kiss was so special, and nothing was more electrifying for her than being with Dan.
They soon were great friends, and soon after, Donna dumped Paul Stanley, who she was dating then, for Dan.
THE PROPOSAL STORY
Then came the proposal. Fran and Dan seemed to disagree on when and how Dan proposed, with Fran saying it was on the front porch during a 72-hour cross-country trip, while Dan said the real proposal came at the Frontline of the Farmhouse in Canada.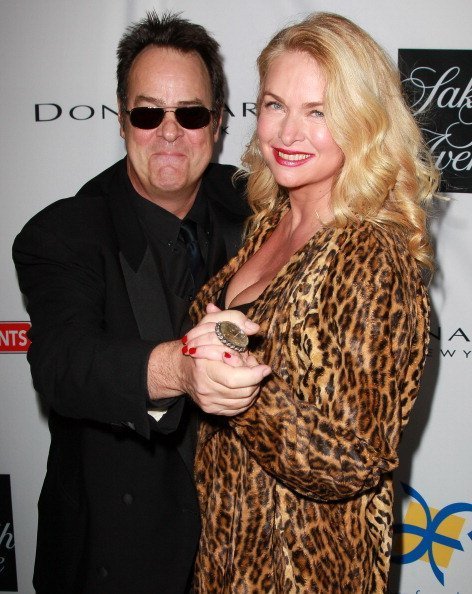 Dan Aykroyd and wife Donna Dixon at the Dream Foundation's 10th annual Celebration on November 18, 2011 | Photo: Getty Images
Donna, however, settled the dispute, saying Fran was correct, and then going on to describe the moment of the proposal. She said:
"Basically we [she and Dan] were about to go on a cross-country trip, and you said to me that after we go on this cross-country trip, alone, in a car for 72 hours, that maybe then I would consider marriage to you."
Dan insisted that wasn't a proposal, but an experimental proposal, leading to a burst of general laughter. Donna's reply to Dan's "proposal" was:
"I don't have to spend 72 hours in a car to know that I want to spend the rest of my life with you."
Dan then went on to narrate the formal proposal.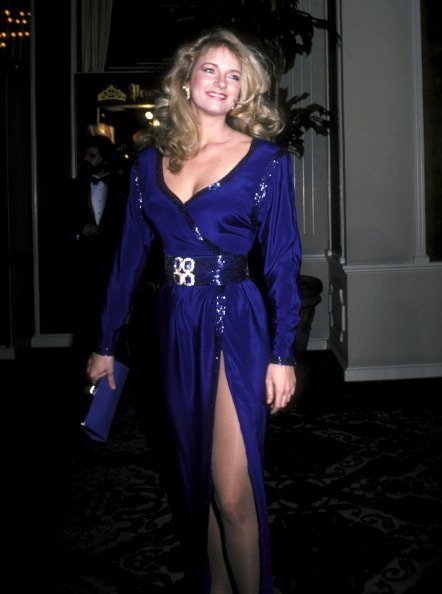 Donna Dixon at the 39th Annual Golden Globe Awards on January 30, 1982 | Photo: Getty Images
A HAPPY UNION AND FOUR BEAUTIFUL DAUGHTERS
Their marriage has been successful, even leading to many positive changes in Dan's life, one of which he revealed in a tweet, where he spoke of his wife's influence on his beard.
"My wife Donna ended my moustache and beard years forever when we got married. That and cigar smoking before bed."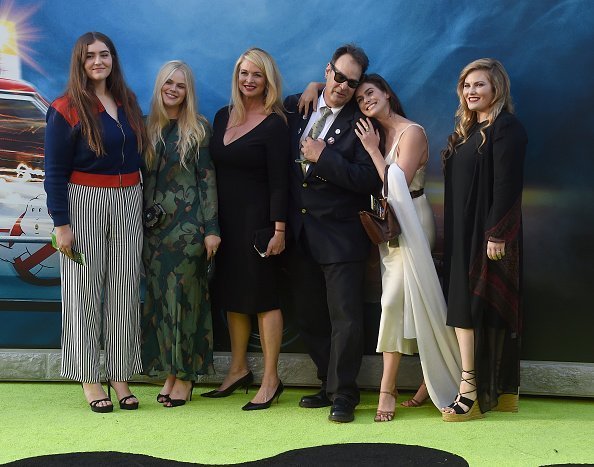 Dan Aykroyd, Donna Dixon and kids arrive at the premiere of Sony Pictures' "Ghostbusters" on July 9, 2016 | Photo: Getty Images
The couple, Dan Aykroyd and Donna Dixon have four children. They are blessed with four daughters, Danielle, Belle, Stella, and Vera Sola, who is a successful singer. Danielle is an actress, with appearances in movies such as "Coneheads" and "Quality Time."
Please fill in your e-mail so we can share with you our top stories!